Director dealings: Aston Martin director lowers stake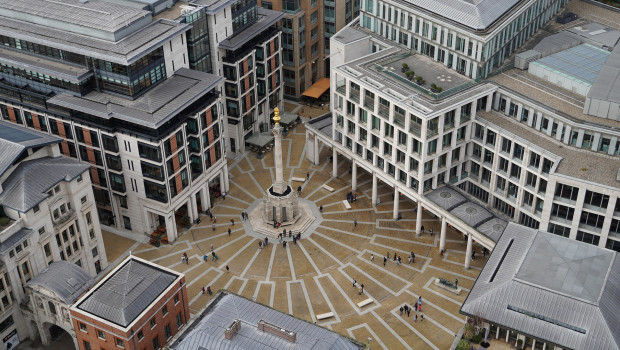 Iconic British carmaker Aston Martin Lagonda revealed on Monday that non-executive director Najeeb Al Humaidhi had disposed of 4.0m ordinary shares in the FTSE 250-listed firm.
Humaidhi, a billionaire engineer from Kuwait, sold the shares outside a trading venue, via his investment outfit Primewagon last Friday at an average price of 455p each, for a total value of £18.2m.
Just over a week before, the carmaker had cut its forecasts for 2019, pointing to macroeconomic uncertainty and weakness in the UK and Europe, followed two days later by interim results showing a pretax loss of £78.8m ($96m) for the six months through June after a £20.8m profit in the first half of 2018.
Earlier during the same year, Aston Martin Lagonda put in place a number of measures to prepare for a potential no-deal Brexit.
As well as appointing ex-Nissan and Rolls-Royce executive John Griffiths as an interim head of its supply chain, the luxury car manufacturer has approved plans to fly components into Britain and bring other parts in through ports other than Dover.
Aston Martin orders all the parts for its cars twelve weeks in advance.
As of 1620 BST, AML shares were down 2.35% at 457.80p.
Top Director Buys
London Stock Exchange Group (LSE)
Director name: Aigrain,Jacques
Amount purchased: 1,400 @ 6,808.00p
Value: £95,312.00

Blackbird (BIRD)
Director name: McDonough,Ian
Amount purchased: 1,277,358 @ 7.10p
Value: £90,692.42

Bluefield Solar Income Fund Limited (BSIF)
Director name: Scott,John
Amount purchased: 60,000 @ 132.83p
Value: £79,698.00

Anglo American (AAL)
Director name: Grote,Byron Elmer
Amount purchased: 2,000 @ $23.06
Value: $39,041.73

Intu Properties (INTU)
Director name: Strachan,John
Amount purchased: 70,000 @ 47.75p
Value: £33,425.00

Rps Group (RPS)
Director name: Douglas,John
Amount purchased: 17,767 @ 140.00p
Value: £24,873.80

Itaconix (ITX)
Director name: Barber,James Joseph
Amount purchased: 721,818 @ 1.10p
Value: £7,940.00

Itaconix (ITX)
Director name: Shaw,John
Amount purchased: 721,818 @ 1.10p
Value: £7,940.00

Physiomics (PYC)
Director name: Chassagnole,Christophe
Amount purchased: 100,000 @ 3.38p
Value: £3,380.00

Record (REC)
Director name: Cullen,Steve
Amount purchased: 3,506 @ 33.00p
Value: £1,156.98

Ashley House (ASH)
Director name: Holmes,Jonathan
Amount purchased: 6,001 @ 7.50p
Value: £450.08

Ashley House (ASH)
Director name: Walters,Antony
Amount purchased: 6,001 @ 7.50p
Value: £450.08

Ashley House (ASH)
Director name: Hathaway,James Andrew John
Amount purchased: 6,000 @ 7.50p
Value: £450.00

Ultra Electronics Holdings (ULE)
Director name: Sharma,Ami
Amount purchased: 8 @ 1,936.83p
Value: £154.95

Ultra Electronics Holdings (ULE)
Director name: Pryce,Simon
Amount purchased: 7 @ 1,936.83p
Value: £135.58
Top Director Sells
Aston Martin Lagonda Global Holdings (AML)
Director name: Humaidhi,Najeeb Al
Amount sold: 4,000,000 @ 455.00p
Value: £18,200,000.76

Beeks Financial Cloud Group (BKS)
Director name: McArthur,Gordon
Amount sold: 180,723 @ 83.00p
Value: £150,000.09