Director dealings: Asos non-executive director raises stake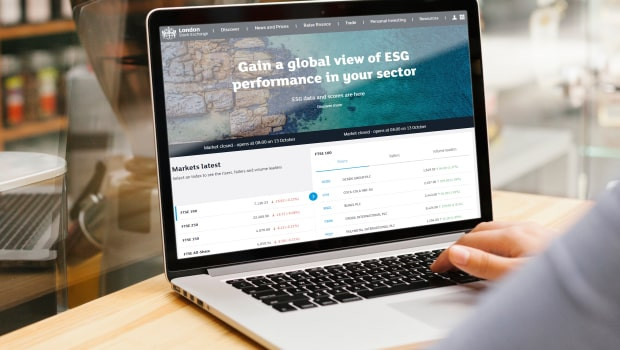 Asos revealed on Wednesday that non-executive director Ian Dyson had acquired 4,500 ordinary shares in the online retailer.
Dyson, who was appointed to the board of Asos in 2013, purchased the shares on Tuesday at an average price of 2,316.90p each, for a total value of £104,260.50.
Following the transaction, Dyson holds 9,205 shares in the company.
As of 1630 BST, Asos shares were down 2.90% at 2,308.0p.
Top Director Buys
Asos (ASC)
Director name: Dyson,Ian
Amount purchased: 4,500 @ 2,316.90p
Value: £104,260.50

Ferguson (FERG)
Director name: Baker,Kelly
Amount purchased: 351 @ $142.53
Value: $41,253.43

Good Energy Group (GOOD)
Director name: Pocklington,Nigel
Amount purchased: 7,500 @ 351.67p
Value: £26,374.95

Eve Sleep Plc (EVE)
Director name: Lloyd,Mike
Amount purchased: 300,000 @ 3.26p
Value: £9,780.00

Eve Sleep Plc (EVE)
Director name: Lloyd,Mike
Amount purchased: 200,000 @ 2.96p
Value: £5,920.00

Alliance Trust (ATST)
Director name: Samuel,Christopher
Amount purchased: 73 @ 1,005.25p
Value: £733.83

Alliance Trust (ATST)
Director name: Samuel,Christopher
Amount purchased: 56 @ 1,005.25p
Value: £562.94

Montanaro European Smaller Companies Trust (MTE)
Director name: Roxburgh,Caroline
Amount purchased: 205 @ 191.95p
Value: £393.49

Alliance Trust (ATST)
Director name: Samuel,Christopher
Amount purchased: 28 @ 1,005.25p
Value: £281.47

Team17 Group (TM17)
Director name: Crawford ,Mark
Amount purchased: 20 @ 762.00p
Value: £152.40

Cls Holdings (CLI)
Director name: Kirkman ,Andrew
Amount purchased: 68 @ 220.50p
Value: £149.94

Cls Holdings (CLI)
Director name: Widlund,Fredrik
Amount purchased: 68 @ 220.50p
Value: £149.94


Top Director Sells
Elixirr International (ELIX)
Director name: Newton,Stephen Alexander
Amount sold: 124,383 @ 630.00p
Value: £783,612.92

Elixirr International (ELIX)
Director name: Patterson,Gavin
Amount sold: 110,247 @ 630.00p
Value: £694,556.12

Elixirr International (ELIX)
Director name: Stranner,Charlotte Alexandra
Amount sold: 86,195 @ 630.00p
Value: £543,028.52

Elixirr International (ELIX)
Director name: Retter,Simon
Amount sold: 86,195 @ 630.00p
Value: £543,028.52

Elixirr International (ELIX)
Director name: Busby,Graham Edward
Amount sold: 55,556 @ 630.00p
Value: £350,002.81

Goodwin Plc (GDWN)
Director name: Goodwin,Timothy J.W.
Amount sold: 8,287 @ 3,600.00p
Value: £298,332.00

Goodwin Plc (GDWN)
Director name: Goodwin,Matthew Stanley
Amount sold: 8,287 @ 3,600.00p
Value: £298,332.00

Goodwin Plc (GDWN)
Director name: Goodwin,Bernard Rafe Ernest
Amount sold: 8,287 @ 3,600.00p
Value: £298,332.00

Goodwin Plc (GDWN)
Director name: Goodwin,Simon R.
Amount sold: 8,287 @ 3,600.00p
Value: £298,332.00

British Land Company (BLND)
Director name: Mistry,Bhavesh
Amount sold: 28,702 @ 487.70p
Value: £139,979.65