Director dealings: Asos CFO raises stake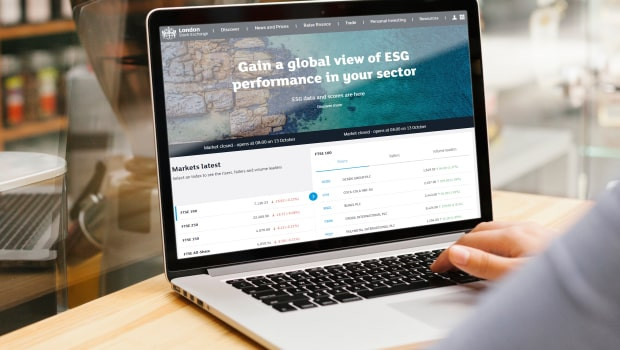 Asos revealed on Monday that chief financial officer Matthew Dunn had acquired 4,167 ordinary shares in the London-listed online retailer.
Dunn, who took over as CFO in 2019, purchased the shares on Friday at an average price of 2,387.0p each, for a total value of £99,466.29.
Following the purchase, Dunn holds 16,169 ordinary shares in the company.
As of 1700 BST, Asos shares were up 7.27% at 2,568.0p.
Top Director Buys
Helios Underwriting (HUW)
Director name: Libassi,Tom
Amount purchased: 150,000 @ 145.37p
Value: £218,054.99

Asos (ASC)
Director name: Dunn,Mathew
Amount purchased: 4,167 @ 2,387.00p
Value: £99,466.29

W.a.g Payment Solutions (WPS)
Director name: Baylay,Sharon
Amount purchased: 35,000 @ 143.65p
Value: £50,277.50

Tristel (TSTL)
Director name: Dixon ,Elizabeth
Amount purchased: 7,667 @ 492.50p
Value: £37,759.98

Minds + Machines Group Limited (di) (MMX)
Director name: Turcan,Henry
Amount purchased: 239,090 @ 8.80p
Value: £21,039.92

Audioboom Group (BOOM)
Director name: Tobin,Michael
Amount purchased: 1,904 @ 1,050.00p
Value: £19,992.00

Tristel (TSTL)
Director name: Swinney,Paul Christopher
Amount purchased: 4,000 @ 492.50p
Value: £19,700.00

Chrysalis Investments Limited Npv (CHRY)
Director name: Cruttenden ,Tim
Amount purchased: 6,330 @ 236.96p
Value: £14,999.57

Mercantile Investment Trust (the) (MRC)
Director name: Maltarp,Damien
Amount purchased: 5,000 @ 264.43p
Value: £13,221.70

River And Mercantile Uk Micro Cap Investment Company Limited (RMMC)
Director name: Coe,Stephen Charles
Amount purchased: 4,000 @ 281.00p
Value: £11,240.00

Minds + Machines Group Limited (di) (MMX)
Director name: Turcan,Henry
Amount purchased: 111,595 @ 8.80p
Value: £9,820.36

Chrysalis Investments Limited Npv (CHRY)
Director name: Cruttenden ,Tim
Amount purchased: 3,795 @ 236.97p
Value: £8,993.01

K3 Business Technology Group (KBT)
Director name: Scott,Oliver Rupert Andrew
Amount purchased: 5,000 @ 176.00p
Value: £8,800.00

Bioventix (BVXP)
Director name: Hiscock,Bruce
Amount purchased: 212 @ 3,836.10p
Value: £8,132.53

Bioventix (BVXP)
Director name: Hiscock,Bruce
Amount purchased: 204 @ 3,855.00p
Value: £7,864.20

Tristel (TSTL)
Director name: Orr ,David
Amount purchased: 1,223 @ 490.50p
Value: £5,998.82

Icg-longbow Senior Secured Uk Property Debt Investments Ltd (LBOW)
Director name: Perry CBE,John (Jack)
Amount purchased: 2,220 @ 89.75p
Value: £1,992.45

Icg-longbow Senior Secured Uk Property Debt Investments Ltd (LBOW)
Director name: Perry CBE,John (Jack)
Amount purchased: 2,254 @ 88.03p
Value: £1,984.20

Minds + Machines Group Limited (di) (MMX)
Director name: Turcan,Henry
Amount purchased: 16,349 @ 8.80p
Value: £1,438.71

Jpmorgan Global Growth & Income (JGGI)
Director name: Collins ,Gay
Amount purchased: 42 @ 442.00p
Value: £185.64

Vistry Group (VTY)
Director name: Sibley,Earl
Amount purchased: 13 @ 1,188.26p
Value: £154.47

British Land Company (BLND)
Director name: Carter,Simon
Amount purchased: 31 @ 493.81p
Value: £153.08

Bae Systems (BA.)
Director name: Greve,Brad
Amount purchased: 25 @ 598.72p
Value: £149.68

Bae Systems (BA.)
Director name: Woodburn,Charles
Amount purchased: 25 @ 598.72p
Value: £149.68

Itm Power (ITM)
Director name: Cooley ,Graham
Amount purchased: 32 @ 464.00p
Value: £148.48

Itm Power (ITM)
Director name: Bourne,Simon
Amount purchased: 32 @ 464.00p
Value: £148.48

Itm Power (ITM)
Director name: Smith,Rachel Louise
Amount purchased: 32 @ 464.00p
Value: £148.48

Itm Power (ITM)
Director name: Allen,Andy
Amount purchased: 32 @ 464.00p
Value: £148.48

Vistry Group (VTY)
Director name: Prothero,Graham
Amount purchased: 12 @ 1,188.26p
Value: £142.59

Mitchells & Butlers (MAB)
Director name: Jones,Timothy (Tim) Charles
Amount purchased: 58 @ 240.17p
Value: £139.30

Mitchells & Butlers (MAB)
Director name: Urban,Phil
Amount purchased: 57 @ 240.17p
Value: £136.90


Top Director Sells
Goodwin Plc (GDWN)
Director name: Connolly,John
Amount sold: 9,920 @ 3,500.00p
Value: £347,200.00

Goodwin Plc (GDWN)
Director name: Goodwin,Simon R.
Amount sold: 9,920 @ 3,500.00p
Value: £347,200.00

Goodwin Plc (GDWN)
Director name: Goodwin,Timothy J.W.
Amount sold: 9,920 @ 3,500.00p
Value: £347,200.00

Goodwin Plc (GDWN)
Director name: Goodwin,Matthew Stanley
Amount sold: 9,920 @ 3,500.00p
Value: £347,200.00

Goodwin Plc (GDWN)
Director name: Goodwin,Bernard Rafe Ernest
Amount sold: 9,920 @ 3,500.00p
Value: £347,200.00