Director dealings: Ashmore Group director makes share sale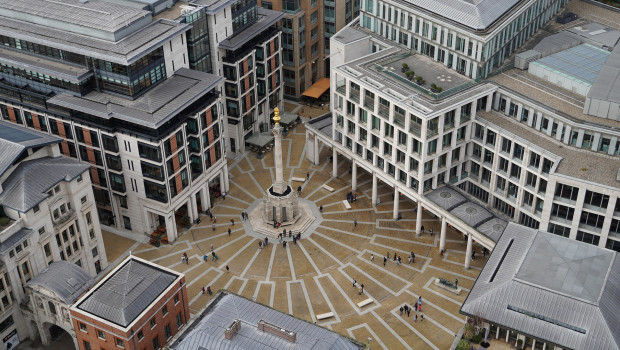 Ashmore Group revealed on Friday that director Tom Shippey had disposed of 205,073 ordinary shares in the FTSE 250-listed asset manager.
Shippey, who was appointed to the board of Ashmore in 2013, sold the shares on Wednesday at an average price of 369.60p each, for a total value of £757,949.83.
Earlier in September, Ashmore posted a jump in full-year assets under management as it benefited from a positive investment performance as economic activity picks up.
In the year to the end of June 2021, AuM rose 13% to $94.4bn, with an investment performance of $9.6bn and net inflows of $1.2bn. Pre-tax profit rose 28% to £282.5m and the company declared a final dividend of 12.1p a share, taking the total dividend for the year to 16.9p, in line with 2020.
As of 1630 BST, Ashmore shares were down 1.35% at 365.20p.
Top Director Buys
National Grid (NG.)
Director name: Wyrsch,Martha B.
Amount purchased: 5,000 @ $66.68
Value: $274,923.73

Circassia Group (CIR)
Director name: Johnson ,Ian
Amount purchased: 150,000 @ 37.10p
Value: £55,650.00

Circassia Group (CIR)
Director name: Roller,Michael R D
Amount purchased: 125,000 @ 37.10p
Value: £46,375.00

Wincanton (WIN)
Director name: Lentz,Debbie
Amount purchased: 6,022 @ 378.98p
Value: £22,822.18

Weir Group (WEIR)
Director name: Jeremiah ,Barbara
Amount purchased: 1,000 @ 1,782.42p
Value: £17,824.20

Uls Technology (ULS)
Director name: Scott,Oliver Rupert Andrew
Amount purchased: 21,000 @ 76.23p
Value: £16,008.09

Power Metal Resources (POW)
Director name: Johnson,Paul
Amount purchased: 500,000 @ 2.10p
Value: £10,500.00

Circassia Group (CIR)
Director name: Emms,Jonathan
Amount purchased: 26,921 @ 37.10p
Value: £9,987.69

Uls Technology (ULS)
Director name: Scott,Oliver Rupert Andrew
Amount purchased: 12,500 @ 75.74p
Value: £9,467.00

Wood Group (john) (WG.)
Director name: Watson,Robin
Amount purchased: 2,976 @ 215.00p
Value: £6,398.40

Wood Group (john) (WG.)
Director name: Kemp,David
Amount purchased: 1,859 @ 215.00p
Value: £3,996.85

Sabre Insurance Group (SBRE)
Director name: Barton,Catherine Elizabeth
Amount purchased: 273 @ 225.03p
Value: £614.33

Victrex Plc (VCT)
Director name: Court ,Martin
Amount purchased: 6 @ 2,504.00p
Value: £150.24

Wood Group (john) (WG.)
Director name: Kemp,David
Amount purchased: 69 @ 217.00p
Value: £149.73

Wood Group (john) (WG.)
Director name: Watson,Robin
Amount purchased: 69 @ 217.00p
Value: £149.73

Severfield (SFR)
Director name: Cochrane,Ian
Amount purchased: 159 @ 78.50p
Value: £124.82

Severfield (SFR)
Director name: Dunsmore,Alan
Amount purchased: 159 @ 78.50p
Value: £124.82


Top Director Sells
Brooks Macdonald Group (BRK)
Director name: Thorpe,Ben
Amount sold: 6,383 @ 236,388.55p
Value: £15,088,681.13

Brooks Macdonald Group (BRK)
Director name: Thorpe,Ben
Amount sold: 2,113 @ 236,388.55p
Value: £4,994,890.06

Ashmore Group (ASHM)
Director name: Shippey,Tom
Amount sold: 205,073 @ 369.60p
Value: £757,949.83

Keystone Law Group (KEYS)
Director name: Miller,Ashley Rupert
Amount sold: 45,000 @ 820.00p
Value: £368,999.99

Jardine Matheson Holdings Ltd (singapore Reg) (JAR)
Director name: Weatherall,E P K
Amount sold: 2,000 @ $52.98
Value: $105,960.00

Fiske (FKE)
Director name: Harrison,Clive F
Amount sold: 20,000 @ 75.00p
Value: £15,000.00