Director dealings: Ascential CEO ups stake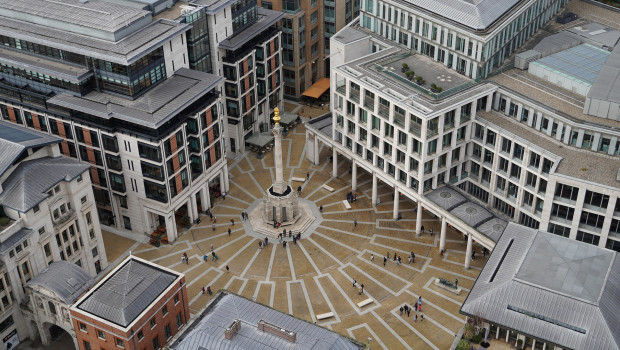 Ascential revealed on Monday that chief executive Duncan Painter had acquired 42,951 ordinary shares in the FTSE 250-listed software firm.
Painter, who joined Ascential back in 2011, purchased the shares on Friday, at an average price of 230.51p each, for a total value of £99,006.35.
Late last month, Ascential announced a further shoring up of its finances in the face of the Covid-19 crisis, agreeing amendments to its lending covenants with its banks in order to see it through the possibility of an event-free year.
The firm had successfully refinanced its debt facilities in January and said it expected to operate well within its covenants at the next testing date on 30 June.
It said the new facilities comprised a £450m revolving credit facility maturing in January 2025, providing "considerable" liquidity headroom when compared to net debt of £154m as at 31 March.
As of 1630 BST, Ascential shares were up 6.60% at 248.60p.
Top Director Buys
Easyhotel (EZH)
Director name: Persello,Charles
Amount purchased: 462,259 @ 70.00p
Value: £323,581.29

Ascential (ASCL)
Director name: Painter,Duncan
Amount purchased: 42,951 @ 230.51p
Value: £99,006.35

Novacyt S.a. (cdi) (NCYT)
Director name: Wakefield,James
Amount purchased: 20,000 @ 304.90p
Value: £60,980.00

Arrow Global Group (ARW)
Director name: Fisher,Andrew C
Amount purchased: 47,522 @ 70.87p
Value: £33,678.84

Novacyt S.a. (cdi) (NCYT)
Director name: Mullis,Graham
Amount purchased: 9,493 @ 310.00p
Value: £29,428.30

Puretech Health (PRTC)
Director name: LaMattina,John
Amount purchased: 700 @ 218.00p
Value: £1,526.00

Puretech Health (PRTC)
Director name: LaMattina,John
Amount purchased: 300 @ 226.00p
Value: £678.00

Share Plc (SHRE)
Director name: Stone,Richard William
Amount purchased: 469 @ 32.00p
Value: £150.08


Top Director Sells