Director dealings: Arbuthnot non-exec makes £80k investment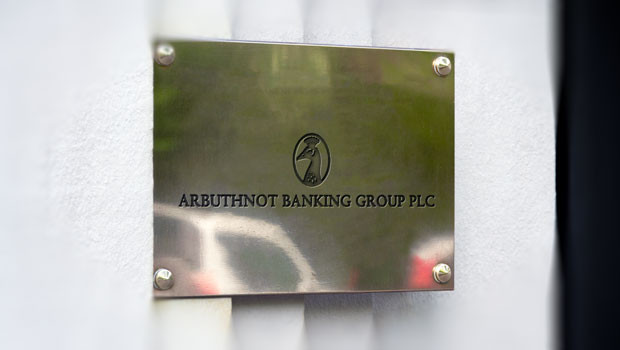 Arbuthnot Banking Group shares were in positive territory on Friday, after a non-executive director spent almost £80k on shares.
The AIM-traded firm said Sir Nigel Boardman bought 9,749 shares on Thursday, in a transaction on the London Stock Exchange.
He paid 810p for each share, valuing the transaction at a gross £78,966.90.
Arbuthnot said that following the purchase, Boardman now held 26,062 of its shares, representing 0.18% of its voting rights.
At 1131 BST, shares in Arbuthnot Banking Group were up 3.09% at 817p.
Reporting by Josh White at Sharecast.com.
Top Director Buys
Gemfields Group Limited (GEM)
Director name: Sacco,Patrick Eugenio
Amount purchased: 16,607,380 @ 18.00p
Value: £2,989,328.52

Arbuthnot Banking Group (ARBB)
Director name: Boardman,Nigel
Amount purchased: 9,749 @ 810.00p
Value: £78,966.90

Fuller Smith & Turner (FSTA)
Director name: Fuller,Richard
Amount purchased: 10,500 @ 457.00p
Value: £47,985.00

Fuller Smith & Turner (FSTA)
Director name: Fuller,Richard
Amount purchased: 10,500 @ 457.00p
Value: £47,985.00

Cvs Group (CVSG)
Director name: Gray,Richard
Amount purchased: 1,000 @ 1,749.99p
Value: £17,499.90

Anglo American (AAL)
Director name: Nyasulu,Hixonia
Amount purchased: 345 @ 2,895.50p
Value: £9,989.47

Centralnic Group (CNIC)
Director name: Royde ,Max
Amount purchased: 8,169 @ 119.37p
Value: £9,751.33

Prudential (PRU)
Director name: FitzPatrick,Mark
Amount purchased: 696 @ $81.81
Value: $6,144.69

Prudential (PRU)
Director name: Turner,James
Amount purchased: 634 @ $81.81
Value: $5,597.32

Centralnic Group (CNIC)
Director name: Royde ,Max
Amount purchased: 2,000 @ 119.50p
Value: £2,390.00

Maven Income & Growth 4 Vct (MAV4)
Director name: Gray ,Fraser
Amount purchased: 3,339 @ 66.56p
Value: £2,222.44

Anglo American (AAL)
Director name: Ashby,Ian
Amount purchased: 95 @ 790.00p
Value: £750.50

Nexus Infrastructure (NEXS)
Director name: Martin,Alan
Amount purchased: 135 @ 148.95p
Value: £201.08

British American Tobacco (BATS)
Director name: Marroco,Tadeu
Amount purchased: 5 @ 3,251.12p
Value: £162.56

Assura (AGR)
Director name: Cottam,Jayne
Amount purchased: 294 @ 51.41p
Value: £151.15

Judges Scientific (JDG)
Director name: Ormsby,Bradley Leonard
Amount purchased: 2 @ 7,330.00p
Value: £146.60

Judges Scientific (JDG)
Director name: Cicurel,David
Amount purchased: 2 @ 7,330.00p
Value: £146.60

Judges Scientific (JDG)
Director name: Lavelle,Mark
Amount purchased: 2 @ 7,330.00p
Value: £146.60

Assura (AGR)
Director name: Murphy,Jonathan
Amount purchased: 294 @ n/a
Value: n/a


Top Director Sells
Gemfields Group Limited (GEM)
Director name: Lovett,David John
Amount sold: 6,784,200 @ 18.00p
Value: £1,221,156.05