Director dealings: Arbuthnot director makes share purchase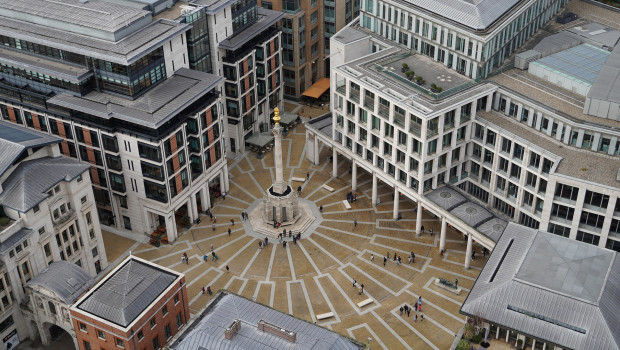 Arbuthnot Banking Group revealed on Wednesday that non-executive director Nigel Boardman had acquired 5,020 ordinary shares in the AIM-listed private bank.
Boardman picked up the shares in two separate transactions - first purchasing 1,500 shares at 960p each on Monday and then acquiring a further 3,520 shares on Tuesday at an average price of 1,010.20p each.
In total, Boardman dropped £49,959.04 on the share purchase.
As of 1620 BST, Arbuthnot shares were up 1.52% at 1,000p.
Top Director Buys
Arbuthnot Banking Group (ARBB)
Director name: Boardman,Nigel
Amount purchased: 3,520 @ 1,010.20p
Value: £35,559.04

Pci-pal (PCIP)
Director name: Wilson,Simon
Amount purchased: 67,500 @ 35.00p
Value: £23,625.00

Arbuthnot Banking Group (ARBB)
Director name: Boardman,Nigel
Amount purchased: 1,500 @ 960.00p
Value: £14,400.00

Share Plc (SHRE)
Director name: Stone,Richard William
Amount purchased: 36,500 @ 29.00p
Value: £10,585.00

Pci-pal (PCIP)
Director name: Barham,James
Amount purchased: 16,900 @ 37.75p
Value: £6,379.75

Oxford Biodynamics (OBD)
Director name: Diggle,Stephen Charles
Amount purchased: 10,000 @ 52.00p
Value: £5,200.00

Egdon Resources (EDR)
Director name: Stephens,Philip
Amount purchased: 100,000 @ 1.90p
Value: £1,900.00

Pennon Group (PNN)
Director name: Loughlin,Christopher
Amount purchased: 13 @ 1,103.50p
Value: £143.45

Pennon Group (PNN)
Director name: Davy ,Susan
Amount purchased: 11 @ 1,103.50p
Value: £121.38


Top Director Sells
Share Plc (SHRE)
Director name: Stone,Richard William
Amount sold: 36,500 @ 29.00p
Value: £10,585.00

Pci-pal (PCIP)
Director name: Wilson,Simon
Amount sold: 17,500 @ 32.00p
Value: £5,600.00