Director dealings: Aptitude Software CEO disposes of shares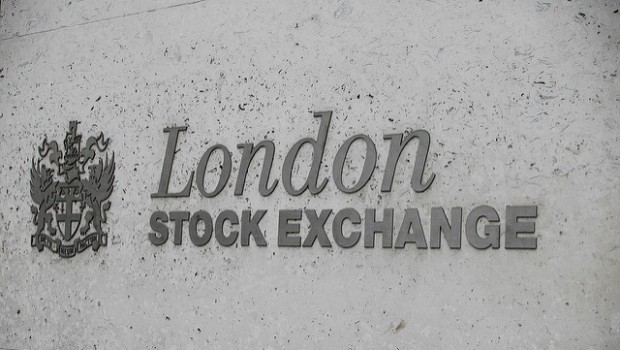 Aptitude Software Group revealed on Tuesday that chief executive officer Tom Crawford had disposed of 540,036 ordinary shares in the London-listed firm.
Crawford, who recently announced his decision to not seek re-election at Aptitude's 2020 annual general meeting, sold the shares at an average price of 560p each, for a total value of £3.02m.
Aptitude's chief executive had exercised options over 514,129 ordinary shares awarded to him as part of the company's incentive scheme earlier in the same day.
Following the sales, Crawford's stake in Aptitude was unchanged at 0.6% of the company's issued share capital.
Back in May, Aptitude entered into an agreement to sell the entire issued share capital of its wholly-owned subsidiary Microgen Financial Systems to Moscow Bidco.
Aptitude described Moscow Bidco as a newly-incorporated private limited company controlled by funds advised by Silverfleet Capital Partners, with the disposal being for an aggregate cash consideration of £51m.
As of 1615 BST, Aptitude shares had slipped 3.19% to 546p.
Top Director Buys
Royal Dutch Shell 'a' (RDSA)
Director name: Carson,Neil A P
Amount purchased: 16,000 @ 2,326.00p
Value: £372,160.00

Zenith Energy Ltd.com Shs Npv (di) (ZEN)
Director name: Cattaneo,Andrea
Amount purchased: 7,187,632 @ $0.04
Value: $186,099.72

Tyman (TYMN)
Director name: Towers,Martin
Amount purchased: 20,000 @ 201.23p
Value: £40,246.00

Intu Properties (INTU)
Director name: Allen ,Robert
Amount purchased: 100,000 @ 39.04p
Value: £39,040.00

Indivior (INDV)
Director name: Crossley ,Mark
Amount purchased: 63,291 @ $0.73
Value: $39,027.94

Royal Dutch Shell 'a' (RDSA)
Director name: Hughes,Catherine
Amount purchased: 1,250 @ $28.66
Value: $30,198.76

Anglo American (AAL)
Director name: Grote,Byron Elmer
Amount purchased: 1,000 @ 2,214.00p
Value: £22,140.00

Barclays (BARC)
Director name: Higgins,Nigel
Amount purchased: 10,092 @ 152.64p
Value: £15,404.43

Barclays (BARC)
Director name: Schueneman,Diane
Amount purchased: 7,726 @ 152.64p
Value: £11,792.97

Rps Group (RPS)
Director name: Peace CBE,Elizabeth ('Liz')
Amount purchased: 7,000 @ 140.28p
Value: £9,819.67

Barclays (BARC)
Director name: Cheshire,Ian
Amount purchased: 6,386 @ 152.64p
Value: £9,747.59

Norcros (NXR)
Director name: Kelsall,Nick
Amount purchased: 4,418 @ 208.50p
Value: £9,211.53

Barclays (BARC)
Director name: Breedon,Tim J
Amount purchased: 5,660 @ 152.64p
Value: £8,639.42

Barclays (BARC)
Director name: Ashley,Michael
Amount purchased: 5,494 @ 152.64p
Value: £8,386.04

Barclays (BARC)
Director name: Gillies,Crawford S
Amount purchased: 5,291 @ 152.64p
Value: £8,076.18

Barclays (BARC)
Director name: Lester,Matthew
Amount purchased: 5,085 @ 152.64p
Value: £7,761.74

Barclays (BARC)
Director name: Citrino,Mary Anne
Amount purchased: 5,084 @ 152.64p
Value: £7,760.22

Barclays (BARC)
Director name: Francis,Mary
Amount purchased: 5,010 @ 152.64p
Value: £7,647.26

Consort Medical (CSRT)
Director name: Brinsmead,Chris
Amount purchased: 1,000 @ 731.90p
Value: £7,319.00

The Fulham Shore (FUL)
Director name: Wong,Nicholas Chi Wai
Amount purchased: 53,500 @ 11.85p
Value: £6,337.08

Zenith Energy Ltd.com Shs Npv (di) (ZEN)
Director name: Cattaneo,Andrea
Amount purchased: 250,000 @ 2.48p
Value: £6,187.50

Zenith Energy Ltd.com Shs Npv (di) (ZEN)
Director name: Cattaneo,Andrea
Amount purchased: 250,000 @ 2.39p
Value: £5,975.00

Zenith Energy Ltd.com Shs Npv (di) (ZEN)
Director name: Cattaneo,Andrea
Amount purchased: 100,000 @ 2.48p
Value: £2,480.00

Zenith Energy Ltd.com Shs Npv (di) (ZEN)
Director name: Cattaneo,Andrea
Amount purchased: 100,000 @ 2.45p
Value: £2,450.00

Merchants Trust (MRCH)
Director name: Clark,Colin
Amount purchased: 400 @ 479.50p
Value: £1,918.00

Burberry Group (BRBY)
Director name: McCall,Carolyn
Amount purchased: 36 @ 2,258.94p
Value: £813.22

Invesco Enhanced Income Limited (IPE)
Director name: Spears,Clive
Amount purchased: 1,064 @ 75.70p
Value: £805.45


Top Director Sells
Aptitude Software Group (APTD)
Director name: Crawford,Tom
Amount sold: 540,036 @ 560.00p
Value: £3,024,201.55

Aptitude Software Group (APTD)
Director name: Wood ACA,Philip
Amount sold: 489,129 @ 560.00p
Value: £2,739,122.35

Johnson Matthey (JMAT)
Director name: Farrant,Simon
Amount sold: 7,816 @ 3,165.84p
Value: £247,442.44

Johnson Matthey (JMAT)
Director name: MacLeod,Robert
Amount sold: 6,696 @ 3,165.84p
Value: £211,984.98

Johnson Matthey (JMAT)
Director name: Walker,John
Amount sold: 5,652 @ 3,165.84p
Value: £178,933.55

Johnson Matthey (JMAT)
Director name: Manz,Anna
Amount sold: 3,042 @ 3,165.84p
Value: £96,305.00

Severfield (SFR)
Director name: Randall,Derek
Amount sold: 29,121 @ 65.25p
Value: £19,000.46