Director dealings: AO World CEO ups stake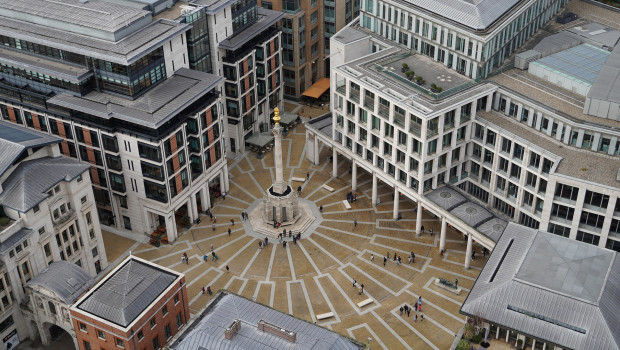 AO World said on Thursday that chief executive and founder John Roberts had purchased 882,350 ordinary shares in the FTSE 250-listed online household appliance retailer.
Roberts, who set up AO in 2000, purchased the shares on Tuesday at an average price of 168.90p each, for a total value of £1.49m.
Earlier in July, AO World announced its proposal for an all-employee 'Value Creation Plan', in which all 3,000 staff would benefit.
Aimed at incentivising and rewarding exceptional performance, and retaining its talent, while driving value creation for shareholders, it would reward value creation above a hurdle of £5.23, equivalent to a £2.5bn market capitalisation, representing "exceptional" growth of around 30% per annum.
As of 1635 BST, AO World shares were down 0.12% at 161.80p.
Top Director Buys
Ao World (AO.)
Director name: Roberts,John
Amount purchased: 882,350 @ 168.90p
Value: £1,490,289.16

Drax Group (DRX)
Director name: Skelton ,Andy
Amount purchased: 60,902 @ 272.00p
Value: £165,653.44

Aberdeen New Thai Inv Trust (ANW)
Director name: Gilding,Anne
Amount purchased: 3,000 @ 444.00p
Value: £13,320.00

Picton Property Income Ltd (PCTN)
Director name: Dewhirst,Andrew
Amount purchased: 11,500 @ 65.20p
Value: £7,498.00

Mortgage Advice Bureau (holdings) (MAB1)
Director name: Ker,Katherine Innes
Amount purchased: 640 @ 602.00p
Value: £3,852.80

Edinburgh Worldwide Inv Trust (EWI)
Director name: Roxburgh,Caroline
Amount purchased: 923 @ 268.37p
Value: £2,477.10

Igas Energy (IGAS)
Director name: Bowler,Stephen
Amount purchased: 6,102 @ 14.75p
Value: £900.04

Igas Energy (IGAS)
Director name: Tedder,Julian
Amount purchased: 3,051 @ 14.75p
Value: £450.02


Top Director Sells