Director dealings: Anpario finance director lowers stake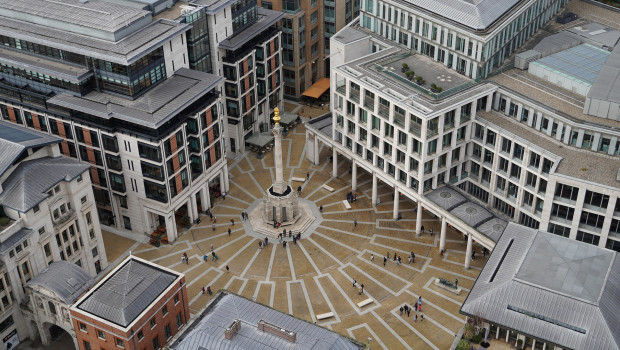 Anpario revealed on Friday that group finance director Karen Prior had disposed of 56,064 ordinary shares in the AIM-listed animal health and nutrition group.
Prior, who joined Anpario's board back in 2009, sold the shares on Thursday at an average price of 400.0p each, for a total value of £224,256.
Back in September, Anpario raised its interim dividend by 10% as it reported improved first-half margins.
Anpario saw pre-tax profits rise 6% year-on-year to £2.4m in the six months ended 30 June, while revenues grew 13% to £16.2m. Adjusted underlying earnings increased 24% to £3.4m and diluted earnings per share shot up 34% to 11.74p.
As of 1550 BST, Anpario shares were up 1.73% at 412.0p.
Top Director Buys
Tp Icap (TCAP)
Director name: Berliand,Richard
Amount purchased: 25,000 @ 229.32p
Value: £57,330.00

Power Metal Resources (POW)
Director name: Johnson,Paul
Amount purchased: 1,000,000 @ 1.30p
Value: £13,010.00

Power Metal Resources (POW)
Director name: Shaw,Edmund (Ed) Charles Frederick
Amount purchased: 1,000,000 @ 1.30p
Value: £12,985.00

River And Mercantile Group (RIV)
Director name: Wilson,Simon
Amount purchased: 6,314 @ 157.40p
Value: £9,938.24

Power Metal Resources (POW)
Director name: Johnson,Paul
Amount purchased: 500,000 @ 1.15p
Value: £5,750.00

Power Metal Resources (POW)
Director name: Johnson,Paul
Amount purchased: 500,000 @ 1.15p
Value: £5,750.00

Odyssean Investment Trust (OIT)
Director name: Cecil ,Arabella
Amount purchased: 4,726 @ 104.74p
Value: £4,950.01

Mattioli Woods (MTW)
Director name: Imlach,Nathan James McLean
Amount purchased: 538 @ 670.00p
Value: £3,604.60

Mattioli Woods (MTW)
Director name: Mattioli,Ian Thomas
Amount purchased: 536 @ 670.00p
Value: £3,591.20

Aurora Investment Trust (ARR)
Director name: Walker,Lucy
Amount purchased: 2,000 @ 156.30p
Value: £3,125.98

Mj Gleeson (GLE)
Director name: Allanson ,Stefan
Amount purchased: 34 @ 598.00p
Value: £203.32

Mj Gleeson (GLE)
Director name: Thomson,James
Amount purchased: 33 @ 598.00p
Value: £197.34

Prudential (PRU)
Director name: FitzPatrick,Mark
Amount purchased: 17 @ 1,159.16p
Value: £197.06

Prudential (PRU)
Director name: Wells,Mike
Amount purchased: 16 @ 1,159.16p
Value: £185.47

Sse (SSE)
Director name: Alexander,Gregor
Amount purchased: 12 @ 1,295.42p
Value: £155.45

The Gym Group (GYM)
Director name: George,Mark
Amount purchased: 107 @ 140.80p
Value: £150.66

Charles Stanley Group (CAY)
Director name: Coutts,Ben Money
Amount purchased: 67 @ 224.00p
Value: £150.08

Charles Stanley Group (CAY)
Director name: Abberley,Paul
Amount purchased: 67 @ 224.00p
Value: £150.08

British American Tobacco (BATS)
Director name: Marroco,Tadeu
Amount purchased: 5 @ 2,762.50p
Value: £138.13

Sse (SSE)
Director name: Phillips-Davies,Alistair
Amount purchased: 9 @ 1,295.42p
Value: £116.59

Unilever (ULVR)
Director name: Pitkethly,Graeme
Amount purchased: 2 @ 4,786.00p
Value: £95.72

Sse (SSE)
Director name: Pibworth ,Martin
Amount purchased: 3 @ 1,295.42p
Value: £38.86


Top Director Sells
Anpario (ANP)
Director name: Prior,Karen
Amount sold: 56,064 @ 400.00p
Value: £224,256.00