Director dealings: Angus Energy non-exec sells 750k shares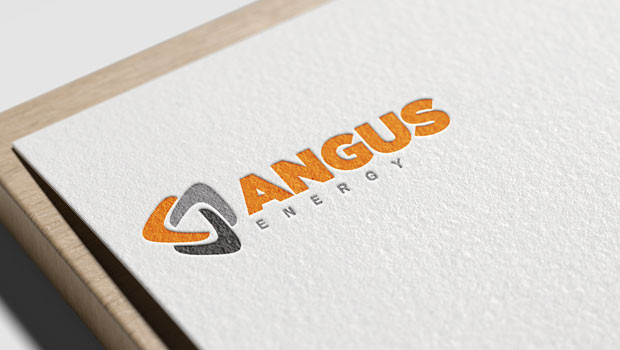 Angus Energy stock was in the red on Tuesday afternoon, after a non-executive director sold three-quarters-of-a-million shares.
The AIM-traded firm said Paul Forrest sold 750,000 of his shares on 23 August, in an open market transaction on the London Stock Exchange.
Forrest sold the shares for 2.3p each, netting him a gross total of £17,250.
Angus Energy said that as a result, Paul Forrest's total shareholding in the company was now 545,250,000 shares, representing 20.04% of its issued capital.
At 1558 BST, shares in Angus Energy were down 2.2% at 1.93p.
Reporting by Josh White at Sharecast.com.
Top Director Buys
Staffline Group (STAF)
Director name: Spain,Thomas
Amount purchased: 120,812 @ 37.45p
Value: £45,244.09

Moneysupermarket.com Group (MONY)
Director name: Freestone,Robin
Amount purchased: 21,185 @ 188.81p
Value: £39,998.97

Smith (ds) (SMDS)
Director name: Johnson,Alan
Amount purchased: 12,596 @ 261.99p
Value: £32,999.85

Anglo Pacific Group (APF)
Director name: Lafleche,Marc Bishop
Amount purchased: 20,008 @ 149.93p
Value: £29,997.99

Staffline Group (STAF)
Director name: Spain,Thomas
Amount purchased: 75,000 @ 37.52p
Value: £28,140.00

S4 Capital (SFOR)
Director name: Day,Colin R
Amount purchased: 18,000 @ 150.97p
Value: £27,174.60

Cqs New City High Yield Fund Limited (NCYF)
Director name: Dorman,Wendy
Amount purchased: 37,529 @ 53.29p
Value: £19,999.95

Anglo Pacific Group (APF)
Director name: Lafleche,Marc Bishop
Amount purchased: 13,245 @ 150.99p
Value: £19,998.63

Pharos Energy (PHAR)
Director name: Martin,John
Amount purchased: 107,000 @ 18.65p
Value: £19,955.50

Digital 9 Infrastructure Npv (DGI9)
Director name: Jordan,Philip (Phil)
Amount purchased: 18,900 @ 103.63p
Value: £19,586.05

Young & Co's Brewery 'a' Shares (YNGA)
Director name: Meany,Aisling
Amount purchased: 1,289 @ 1,085.00p
Value: £13,985.65

Real Estate Credit Investments Ltd (RECI)
Director name: Hallam,John Edward
Amount purchased: 10,000 @ 126.43p
Value: £12,642.50

Anglo Pacific Group (APF)
Director name: Lafleche,Marc Bishop
Amount purchased: 6,747 @ 149.19p
Value: £10,065.85

Ecsc Group (ECSC)
Director name: Charles Mann,Ian
Amount purchased: 32,258 @ 31.00p
Value: £9,999.98

Lbg Media (LBG)
Director name: Jarvis,Alexandra Clare
Amount purchased: 12,492 @ 79.95p
Value: £9,987.35

Malvern International (MLVN)
Director name: Carroll,Alan
Amount purchased: 10,000,000 @ 0.10p
Value: £9,750.00

Ecsc Group (ECSC)
Director name: Charles Mann,Ian
Amount purchased: 33,763 @ 26.65p
Value: £8,997.84

Rockfire Resources (ROCK)
Director name: Elliott ,Patrick
Amount purchased: 1,794,872 @ 0.38p
Value: £6,820.51

Hidong Estate (HID)
Director name: Hussain,Shaik Othman Bin
Amount purchased: 1,000 @ 50.00p
Value: £500.00

Spirent Communications (SPT)
Director name: Bell,Paula
Amount purchased: 47 @ 265.60p
Value: £124.83


Top Director Sells
Hargreaves Lansdown (HL.)
Director name: Hill,Christopher
Amount sold: 8,595 @ 860.00p
Value: £73,917.00

Staffline Group (STAF)
Director name: Spain,Thomas
Amount sold: 120,812 @ 37.45p
Value: £45,244.09

Angus Energy (ANGS)
Director name: Forrest,Paul
Amount sold: 750,000 @ 2.30p
Value: £17,250.00