Director dealings: Anglo Pacific directors up stakes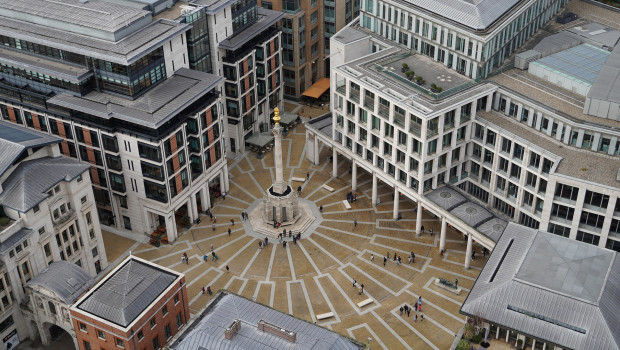 Anglo Pacific revealed on Thursday that non-executive director Jim Rutherford had acquired 25,000 ordinary shares in the London-listed natural resources firm.
Rutherford, who joined the group in October 2019, purchased the shares on Wednesday at an average price of 157p each, for a total value of £39,250.
Chairman Patrick Meier, chief executive Julian Treger, chief financial officer Kevin Flynn, and non-executive directors Michael Blyth and Graeme Dacomb also upped their stakes in the firm between Monday and Wednesday.
Back in December, Berenberg lowered its target price on Anglo Pacific from 235p to 213p, noting some investors appeared to be concerned about the company's ability to match the production growth and increased royalty payments stemming from its Kestrel mine.
As of 1625 BST, APF shares were up 1.52% at 159.80p.
Top Director Buys
Anglo Pacific Group (APF)
Director name: Rutherford ,Jim
Amount purchased: 25,000 @ 157.00p
Value: £39,250.00

Anglo Pacific Group (APF)
Director name: Blyth,Michael
Amount purchased: 13,400 @ 159.60p
Value: £21,386.40

Anglo Pacific Group (APF)
Director name: Meier,Patrick
Amount purchased: 12,402 @ 158.20p
Value: £19,619.96

Anglo Pacific Group (APF)
Director name: Treger,Julian
Amount purchased: 10,000 @ 158.00p
Value: £15,800.00

Anglo Pacific Group (APF)
Director name: Dacomb,Graeme
Amount purchased: 10,000 @ 158.00p
Value: £15,800.00

Liontrust Asset Management (LIO)
Director name: Abrol,Vinay Kumar
Amount purchased: 504 @ 1,070.00p
Value: £5,392.80

Liontrust Asset Management (LIO)
Director name: Ions,John Stephen
Amount purchased: 504 @ 1,070.00p
Value: £5,392.80

Anglo Pacific Group (APF)
Director name: Flynn,Kevin
Amount purchased: 2,602 @ 159.00p
Value: £4,137.18

Anglo Pacific Group (APF)
Director name: Flynn,Kevin
Amount purchased: 2,585 @ 160.00p
Value: £4,136.00

Mortgage Advice Bureau (holdings) (MAB1)
Director name: Imlach,Nathan James McLean
Amount purchased: 236 @ 550.00p
Value: £1,298.00


Top Director Sells
Anglo Pacific Group (APF)
Director name: Blyth,Michael
Amount sold: 13,100 @ 159.60p
Value: £20,907.60