Director dealings: Anglo Pacific CEO lowers stake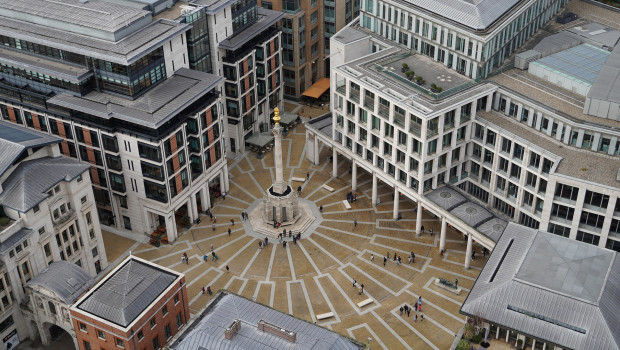 Anglo Pacific revealed on Wednesday that chief executive Julian Tregger had disposed of 270,000 ordinary shares in the London-listed natural resources company via his interest in Kings Chapel International.
Tregger, who took over as CEO back in October 2013, sold the shares on Monday at an average price of 158.00p each, for a total value of £426,600.01.
Back in December, Berenberg lowered its target price on Anglo Pacific from 235p to 213p, noting some investors appeared to be concerned about the company's ability to match the production growth and increased royalty payments stemming from its Kestrel mine.
As of 1650 BST, Anglo Pacific shares were down 4.03% at 157.20p.
Top Director Buys
City Merchants High Yield Trust (CMHY)
Director name: McMaster ,Stuart
Amount purchased: 25,000 @ 16,494.90p
Value: £4,123,725.13

Amryt Pharma (AMYT)
Director name: Stafford,Ray
Amount purchased: 50,000 @ 110.00p
Value: £55,000.00

Vertu Motors (VTU)
Director name: Forrester,Robert
Amount purchased: 102,649 @ 30.20p
Value: £31,000.00

Diversified Gas & Oil (DGOC)
Director name: Gray,Bradley Grafton
Amount purchased: 20,000 @ 106.40p
Value: £21,280.00

Helios Underwriting (HUW)
Director name: Fitzalan-Howard,Edward
Amount purchased: 20,000 @ 102.00p
Value: £20,400.00

Sigmaroc (SRC)
Director name: Palmer,Garth
Amount purchased: 26,315 @ 38.00p
Value: £9,999.70

Novacyt S.a. (cdi) (NCYT)
Director name: Heath,Andrew
Amount purchased: 3,161 @ 305.00p
Value: £9,641.05

Sigmaroc (SRC)
Director name: Barrett ,David
Amount purchased: 20,000 @ 40.00p
Value: £8,000.00

Transgloble Energy Corporation Npv (di) (TGL)
Director name: Marchant,Timothy
Amount purchased: 19,000 @ $0.69
Value: $7,729.05

Sigmaroc (SRC)
Director name: Vermoken ,Max
Amount purchased: 17,543 @ 39.90p
Value: £6,999.66

Transgloble Energy Corporation Npv (di) (TGL)
Director name: Marchant,Timothy
Amount purchased: 10,500 @ $0.70
Value: $4,345.24

Transgloble Energy Corporation Npv (di) (TGL)
Director name: Marchant,Timothy
Amount purchased: 10,500 @ $0.70
Value: $4,345.24

Sigmaroc (SRC)
Director name: Masefield,Dean
Amount purchased: 5,000 @ 39.00p
Value: £1,950.00

Premier Oil (PMO)
Director name: Rose ,Richard
Amount purchased: 515 @ 2.91p
Value: £14.98

Premier Oil (PMO)
Director name: Durrant ,Tony
Amount purchased: 430 @ 0.29p
Value: £1.25

Premier Oil (PMO)
Director name: Allan,Robin
Amount purchased: 429 @ 0.29p
Value: £1.25


Top Director Sells
Braveheart Investment Group (BRH)
Director name: Brown ,Trevor
Amount sold: 3,092,057 @ 22.19p
Value: £686,127.45

Anglo Pacific Group (APF)
Director name: Treger,Julian
Amount sold: 270,000 @ 158.00p
Value: £426,600.01