Director dealings: Anexo blames 'oversight' for three-month disclosure delay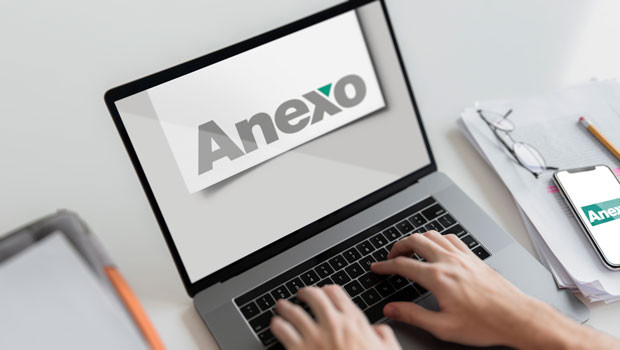 Anexo was at the top of the list of director buys on Tuesday, after its chair bought almost £0.1m worth of shares almost three months ago.
The AIM-traded firm said executive chairman Alan Sellers purchased 78,000 shares all the way back on 26 July, in a single transaction on the London Stock Exchange.
Sellers paid 127.7p for each share, valuing the transaction at £99,606.00.
Following the transaction, Anexo said Sellers had an interest in 20,106,169 shares, representing 17.04% of its issued capital.
"The delay in announcing the transaction is due to an administrative oversight," the company claimed in its disclosure.
At the close on Tuesday, shares in Anexo Group were flat at 108p.
Reporting by Josh White at Sharecast.com.
Top Director Buys
Anexo Group (ANX)
Director name: Sellers,Alan Mitchell
Amount purchased: 78,000 @ 127.70p
Value: £99,606.00

Synthomer (SYNT)
Director name: Hian,Dato' Lee Hau
Amount purchased: 60,000 @ 102.00p
Value: £61,198.20

Synthomer (SYNT)
Director name: Willome,Michael
Amount purchased: 30,000 @ 103.55p
Value: £31,063.59

Hicl Infrastructure (HICL)
Director name: Davies,Frances
Amount purchased: 15,000 @ 155.85p
Value: £23,377.50

Hicl Infrastructure (HICL)
Director name: Pugh,Martin
Amount purchased: 14,000 @ 154.75p
Value: £21,665.56

Dolphin Capital Investors Ltd (DCI)
Director name: Paris,Nicholas
Amount purchased: 347,000 @ 3.94p
Value: £13,671.80

Hicl Infrastructure (HICL)
Director name: Akushie,Rita
Amount purchased: 6,500 @ 155.93p
Value: £10,135.12

Property Franchise Group (TPFG)
Director name: Raggett,David Arthur
Amount purchased: 3,000 @ 248.00p
Value: £7,440.00

Wood Group (john) (WG.)
Director name: Kemp,David
Amount purchased: 3,406 @ 125.00p
Value: £4,257.50

City Of London Inv Trust (CTY)
Director name: Dhillon,Ominder
Amount purchased: 788 @ 378.59p
Value: £2,983.31

Centrica (CNA)
Director name: Rudd ,Amber
Amount purchased: 2,798 @ 68.67p
Value: £1,921.52

City Of London Inv Trust (CTY)
Director name: Dhillon,Ominder
Amount purchased: 394 @ 378.59p
Value: £1,491.65

City Of London Inv Trust (CTY)
Director name: Dhillon,Ominder
Amount purchased: 261 @ 378.29p
Value: £987.34

Travis Perkins (TPK)
Director name: Roberts,Nick
Amount purchased: 19 @ 788.67p
Value: £149.85

Spirent Communications (SPT)
Director name: Bell,Paula
Amount purchased: 50 @ 250.80p
Value: £125.40


Top Director Sells
Ricardo (RCDO)
Director name: Gibson,Ian
Amount sold: 3,424 @ 444.00p
Value: £15,202.56