Director dealings: Alumasc finance director raises stake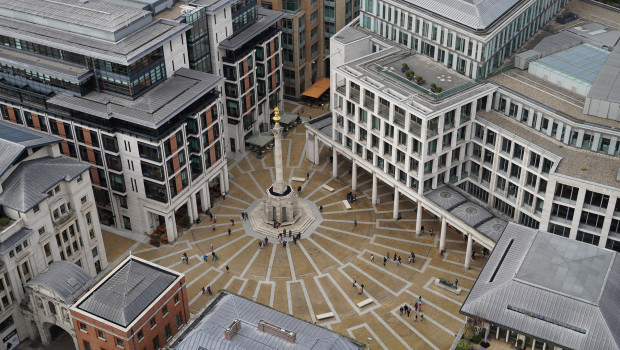 Alumasc Group revealed on Monday that group finance director Simon Dray had acquired 20,000 ordinary shares in the AIM-listed sustainable building products company.
Dray, who took over as finance director in March, purchased the shares at an average price of 210.0p each, for a total value of £42,000.
On Friday, Alumasc revealed that Vijay Thakrar would take up the role of non-executive chairman from 1 January following the retirement of John McCall as chairman and non-executive director on 31 December.
As of 1635 GMT, Alumasc shares were up 4.88% at 215.0p.
Top Director Buys
Aston Martin Lagonda Global Holdings (AML)
Director name: Picciotto,Michael de
Amount purchased: 25,000 @ 1,460.00p
Value: £365,000.01

Conygar Investment Company (CIC)
Director name: Sandhu,Bimaljit S (Bim)
Amount purchased: 45,000 @ 164.00p
Value: £73,800.00

Alumasc Group (ALU)
Director name: Dray,Simon
Amount purchased: 20,000 @ 210.00p
Value: £42,000.00

Dfs Furniture (DFS)
Director name: Schmidt,Mike
Amount purchased: 10,000 @ 248.00p
Value: £24,800.00

Rolls-royce Holdings (RR.)
Director name: East,Warren
Amount purchased: 17,149 @ 137.54p
Value: £23,586.73

Audioboom Group (BOOM)
Director name: Tobin,Michael
Amount purchased: 2,000 @ 990.00p
Value: £19,800.00

Eco (atlantic) Oil & Gas Npv (di) (ECO)
Director name: Holzman,Gil
Amount purchased: 100,000 @ $0.27
Value: $15,736.86

Aston Martin Lagonda Global Holdings (AML)
Director name: Felisa,Amedeo
Amount purchased: 1,000 @ 1,452.00p
Value: £14,520.00

Rolls-royce Holdings (RR.)
Director name: Kakoullis ,Panos
Amount purchased: 8,240 @ 137.54p
Value: £11,333.30

Emmerson Npv (EML)
Director name: Joy,Rupert
Amount purchased: 150,000 @ 6.25p
Value: £9,375.00

Audioboom Group (BOOM)
Director name: Tobin,Michael
Amount purchased: 15 @ 970.00p
Value: £145.50


Top Director Sells