Director dealings: Alphawave IP executive's family firm makes £1.7m buy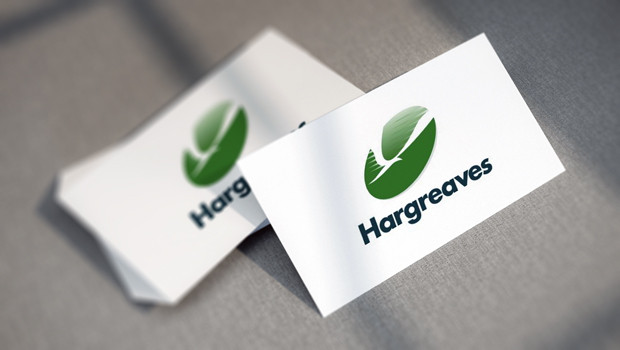 Alphawave IP Group was at the top of the list of director buys on Friday, after the family office of its executive director spent more than £1.7m on a tranche of shares.
The London-listed firm said the Delaware-incorporated Sutardja Family LLC, linked to director Sehat Sutardja, purchased 1,282.838 shares in a single market transaction.
It said the company paid 136.98p for each share, spending a total of £1,757,231.46.
Alphawave IP said that as a result of the purchase, Sutardja Family LLC's total holding was 83,806,198 of its shares, representing 12.52% of its issued capital.
Hargreaves Services found itself on the selling side of the ledger, meanwhile, after its non-executive chair sold more than £0.1m of shares into a personal pension.
The AIM-traded firm said Roger McDowell sold 17,800 shares for 562p each, valuing the sale at a total of £100,036.
It said the shares were immediately repurchased into McDowell's self-invested personal pension (SIPP) for the same price per share.
Following the transaction, Hargreaves said McDowell's total beneficial holding was unchanged at 462,557 shares, representing 1.4%.
Reporting by Josh White at Sharecast.com.
Top Director Buys
Alphawave Ip Group (AWE)
Director name: Sutardja,Sehat
Amount purchased: 1,282,838 @ 136.98p
Value: £1,757,231.46

Staffline Group (STAF)
Director name: Spain,Thomas
Amount purchased: 500,000 @ 50.00p
Value: £250,000.00

Hargreaves Services (HSP)
Director name: McDowell,Roger
Amount purchased: 17,800 @ 562.00p
Value: £100,036.00

Admiral Group (ADM)
Director name: Bourke,Evelyn
Amount purchased: 4,478 @ 2,233.00p
Value: £99,993.74

Lsl Property Services (LSL)
Director name: Stewart,David
Amount purchased: 16,794 @ 402.00p
Value: £67,511.88

Ten Lifestyle Group (TENG)
Director name: Weatherill,Bruce
Amount purchased: 94,540 @ 62.00p
Value: £58,614.80

Victrex Plc (VCT)
Director name: Sigurdsson,Jakob
Amount purchased: 3,000 @ 1,645.20p
Value: £49,355.94

Whitbread (WTB)
Director name: Fiskers,Frank
Amount purchased: 1,750 @ 2,642.00p
Value: £46,235.00

Lsl Property Services (LSL)
Director name: Buck,Helen
Amount purchased: 8,541 @ 402.00p
Value: £34,334.82

Lsl Property Services (LSL)
Director name: Castleton ,Adam
Amount purchased: 8,541 @ 402.00p
Value: £34,334.82

Audioboom Group (BOOM)
Director name: Tobin,Michael
Amount purchased: 2,028 @ 1,516.00p
Value: £30,744.48

Mcbride (MCB)
Director name: Aalstad,Regi
Amount purchased: 80,000 @ 34.50p
Value: £27,600.00

Reach (RCH)
Director name: Prettejohn,Nick
Amount purchased: 20,392 @ 122.22p
Value: £24,922.27

Chrysalis Investments Limited Npv (CHRY)
Director name: Holden,Simon
Amount purchased: 17,000 @ 119.72p
Value: £20,352.40

Vertu Motors (VTU)
Director name: Forrester,Robert
Amount purchased: 39,297 @ 50.88p
Value: £19,994.90

(BIRD)
Director name: McDonough,Ian
Amount purchased: 125,000 @ 15.90p
Value: £19,875.00

(BIRD)
Director name: McDonough,Ian
Amount purchased: 125,000 @ 15.90p
Value: £19,875.00

Real Estate Credit Investments Ltd (RECI)
Director name: Cowdell ,Bob
Amount purchased: 10,000 @ 150.00p
Value: £15,000.00

Circle Property (CRC)
Director name: Arnold,John
Amount purchased: 6,276 @ 239.00p
Value: £14,999.64

Spire Healthcare Group (SPI)
Director name: Kay,Jenny
Amount purchased: 4,911 @ 206.50p
Value: £10,141.22

Cerillion (CER)
Director name: Dickson,Andrew
Amount purchased: 1,407 @ 710.00p
Value: £9,989.70

Rockfire Resources (ROCK)
Director name: Elliott ,Patrick
Amount purchased: 1,750,000 @ 0.40p
Value: £7,000.00

Segro (SGRO)
Director name: Sleath,David J R
Amount purchased: 322 @ 1,115.10p
Value: £3,590.62

Segro (SGRO)
Director name: Gulliford ,Andy
Amount purchased: 322 @ 1,115.10p
Value: £3,590.62

Segro (SGRO)
Director name: Das,Soumen
Amount purchased: 322 @ 1,115.10p
Value: £3,590.62

Allianz Technology Trust (ATT)
Director name: Patel,Neeta
Amount purchased: 222 @ 222.69p
Value: £494.37

United Utilities Group (UU.)
Director name: Beardmore,Louise
Amount purchased: 17 @ 1,088.66p
Value: £185.07

United Utilities Group (UU.)
Director name: Aspin,Phil
Amount purchased: 17 @ 1,088.66p
Value: £185.07

United Utilities Group (UU.)
Director name: Mogford,Steven L
Amount purchased: 17 @ 1,088.66p
Value: £185.07

Aj Bell (AJB)
Director name: Stott,Roger
Amount purchased: 58 @ 259.00p
Value: £150.22

Tpximpact Holdings (TPX)
Director name: Gandhi,Neal Narendra
Amount purchased: 79 @ 190.00p
Value: £150.10

Tpximpact Holdings (TPX)
Director name: Rigby,Oliver James
Amount purchased: 79 @ 150.00p
Value: £118.50


Top Director Sells
Quilter (QLT)
Director name: Feeney,Paul
Amount sold: 297,188 @ 122.91p
Value: £365,273.77

Quilter (QLT)
Director name: Satchel,Mark
Amount sold: 198,125 @ 122.91p
Value: £243,515.44

Hargreaves Services (HSP)
Director name: McDowell,Roger
Amount sold: 17,800 @ 562.00p
Value: £100,036.00

Circle Property (CRC)
Director name: Olins,Edward
Amount sold: 6,276 @ 239.00p
Value: £14,999.64

Totalenergies Se (TTE)
Director name: Ivaldi,Romain Garcia
Amount sold: 21 @ 46.35
Value: 973.35