Director dealings: Alpha Fx CEO makes share sale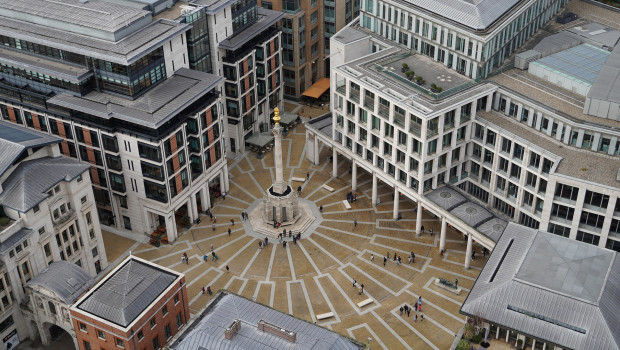 Alpha Fx Group revealed on Thursday that chief executive Morgan Tillbrook had disposed of 2.71m ordinary shares in the AIM-listed currency and payment solutions group.
Tillbrook, who founded the group back in 2009, sold the shares at an average price of 910.0p each for a total value of £24.95m.
Alpha Fx's CEO has agreed to not offload any more of his shares in the company in the next three years, unless given prior written consent by the company and broker Liberum.
As of 1630 BST, Alpha shares were down 1.60% at 920.0p.
Top Director Buys
Ninety One (N91)
Director name: Toit,Hendrik du
Amount purchased: 425,788 @ 213.08p
Value: £907,278.82

Ninety One (N91)
Director name: McFarland,Kim Mary
Amount purchased: 425,788 @ 213.08p
Value: £907,278.82

Spectra Systems Corporation (SPSY)
Director name: Jaskel,Martin
Amount purchased: 62,785 @ 25.00p
Value: £15,696.25

Jpmorgan China Growth & Income (JCGI)
Director name: Graham ,David
Amount purchased: 3,000 @ 510.35p
Value: £15,310.50

Fair Oaks Income Limited 2017 Shs Npv (FAIR)
Director name: Bridel,Jonathan (Jon)
Amount purchased: 30,303 @ 36.46p
Value: £13,398.48

Schroder Uk Mid Cap Fund (SCP)
Director name: Talbut,Robert
Amount purchased: 1,567 @ 457.68p
Value: £7,171.85

Judges Scientific (JDG)
Director name: Lavelle,Mark
Amount purchased: 3 @ 5,045.00p
Value: £151.35

Judges Scientific (JDG)
Director name: Ormsby,Bradley Leonard
Amount purchased: 3 @ 5,045.00p
Value: £151.35

Judges Scientific (JDG)
Director name: Cicurel,David
Amount purchased: 3 @ 5,045.00p
Value: £151.35

Lloyds Banking Group (LLOY)
Director name: Horta-Osorio,Antonio
Amount purchased: 567 @ 26.46p
Value: £150.03

Qinetiq Group (QQ.)
Director name: Wadey ,Steve
Amount purchased: 53 @ 282.59p
Value: £149.77

Qinetiq Group (QQ.)
Director name: Smith,David
Amount purchased: 53 @ 282.59p
Value: £149.77

Cls Holdings (CLI)
Director name: Kirkman ,Andrew
Amount purchased: 70 @ 213.70p
Value: £149.59

Cls Holdings (CLI)
Director name: Widlund,Fredrik
Amount purchased: 70 @ 213.70p
Value: £149.59

Unilever (ULVR)
Director name: Pitkethly,Graeme
Amount purchased: 3 @ 4,538.20p
Value: £136.15

Lloyds Banking Group (LLOY)
Director name: Colombás ,Juan
Amount purchased: 472 @ 26.46p
Value: £124.89


Top Director Sells
Alpha Fx Group (AFX)
Director name: Tillbrook,Morgan James
Amount sold: 2,714,281 @ 910.00p
Value: £24,699,958.14

Alpha Fx Group (AFX)
Director name: Kidd,Timothy Charles
Amount sold: 120,000 @ 910.00p
Value: £1,092,000.05

Alpha Fx Group (AFX)
Director name: Kahn,Clive Ian
Amount sold: 65,000 @ 910.00p
Value: £591,500.02

The Gym Group (GYM)
Director name: Treharne,John
Amount sold: 275,000 @ 147.60p
Value: £405,902.48

Alpha Fx Group (AFX)
Director name: Gordon,Lisa Jane
Amount sold: 42,112 @ 910.00p
Value: £383,219.22

Jupiter Fund Management (JUP)
Director name: Mepham,Wayne
Amount sold: 17,002 @ 208.33p
Value: £35,420.27