Director dealings: Allied Minds director lowers stake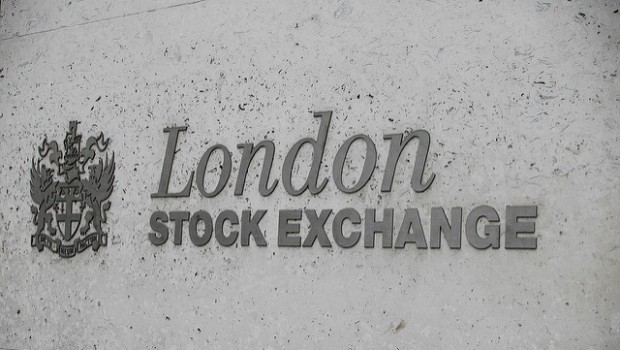 Michael Turner, general counsel and company secretary of innovation company Allied Minds, disposed of 112,491 ordinary shares in the firm at 118.54p on Wednesday.
The £133,347 sale was of a portion of shares issued to Turner a day earlier that had been granted to him on 4 June 2015 as part of Allied Minds' long-term incentive plan.
Allied Minds announced earlier on Wednesday that its subsidiary, Federated Wireless, alongside Verizon, Ericsson and Qualcomm Technologies, had successfully tested 4G long-term evolution technology over Verizon's Citizens Broadband Radio Services spectrum.
Devices that can access the 700 megahertz spectrum aggregated with 50 megahertz of CRBS band 48 spectrum are expected to be launched in 2018.
As of 1640 BST, Allied shares had picked up 2.88% to 121.60p.
Top Director Buys
Jardine Matheson Holdings Ltd (Singapore Reg) (JAR)
Director name: Sir Henry Keswick
Amount purchased: 16,874 @ $82.75
Value: $1,396,384
Jardine Matheson Holdings Ltd (Singapore Reg) (JAR)
Director name: Mr Simon Keswick
Amount purchased: 10,151 @ $61.37
Value: $623,004
Jardine Matheson Holdings Ltd (Singapore Reg) (JAR)
Director name: Mr Benjamin William Keswick
Amount purchased: 3,214 @ $61.37
Value: $197,255
Vodafone Group (VOD)
Director name: Mr Michel Demare
Amount purchased: 50,000 @ 199.42p
Value: £99,710
Vodafone Group (VOD)
Director name: Mr Maria Amparo Moraleda Martinez
Amount purchased: 19,467 @ 199.82p
Value: £38,899
Avon Rubber (AVON)
Director name: Mr Nick Keveth
Amount purchased: 1,433 @ 1,419.00p
Value: £20,334
Franchise Brands (FRAN)
Director name: Mr David Poutney
Amount purchased: 25,000 @ 78.00p
Value: £19,500
Vodafone Group (VOD)
Director name: Mr Maria Amparo Moraleda Martinez
Amount purchased: 5,533 @ 199.84p
Value: £11,057
F&C UK Real Estate Investments Limited (FCRE)
Director name: Ms Alexa Henderson
Amount purchased: 9,318 @ 107.50p
Value: £10,017
Top Director Sells
Allied Minds (ALM)
Director name: Mr Joseph Pignato
Amount sold: 139,036 @ 118.54p
Value: £164,813
Allied Minds (ALM)
Director name: Mr Michael Turner
Amount sold: 112,491 @ 118.54p
Value: £133,347