Director dealings: Adept Technology chairman ups stake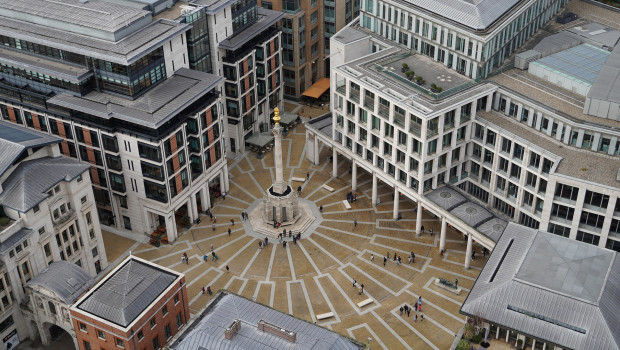 Adept Technology revealed on Monday that chairman Ian Fishwick had acquired 36,488 ordinary shares in the AIM-listed IT managed services provider.
Fishwick, who founded Adept back in 2003, purchased the shares on Friday at an average price of 219.00p each, for a total value of £79,908.72.
Back in February, Adept proposed a placing and subscription as part of an effort to raise gross proceeds of up to £4.0m.
The placing was also alongside a proposed subscription of new ordinary shares by certain directors of the group for 7,813 new ordinary shares.
As of 1645 BST, Adept shares were up 1.36% at 224.00p.
Top Director Buys
Adept Technology Group (ADT)
Director name: Fishwick,Ian Michael
Amount purchased: 36,488 @ 219.00p
Value: £79,908.72

Playtech (PTEC)
Director name: Weizer,Mor
Amount purchased: 19,000 @ 278.00p
Value: £52,820.00

Intercontinental Hotels Group (IHG)
Director name: Haast,Arthur de
Amount purchased: 1,000 @ 4,000.00p
Value: £40,000.00

Surface Transforms (SCE)
Director name: Gledhill ,Richard Douglas
Amount purchased: 227,745 @ 13.00p
Value: £29,606.85

Helios Underwriting (HUW)
Director name: Cunningham,Harold Michael Clunie
Amount purchased: 22,000 @ 88.50p
Value: £19,470.00

Eagle Eye Solutions Group (EYE)
Director name: Senior,Robert
Amount purchased: 9,818 @ 173.00p
Value: £16,985.14

Helios Underwriting (HUW)
Director name: Christie,Andrew
Amount purchased: 11,117 @ 90.00p
Value: £10,005.30

Surface Transforms (SCE)
Director name: D'Silva,Kevin
Amount purchased: 76,293 @ 13.00p
Value: £9,918.09

Totally (TLY)
Director name: Holt,Robert (Bob)
Amount purchased: 328 @ 22.80p
Value: £74.78


Top Director Sells
Aston Martin Lagonda Global Holdings (AML)
Director name: AbouelSeoud,Amr Ali Abdallah
Amount sold: 500,000 @ 55.08p
Value: £275,400.01

Integrafin Holding (IHP)
Director name: Gunby,Jonathan
Amount sold: 1,157 @ 531.10p
Value: £6,144.83

Integrafin Holding (IHP)
Director name: Gunby,Jonathan
Amount sold: 1,157 @ 531.10p
Value: £6,144.83