Director dealings: AB Foods director raises stake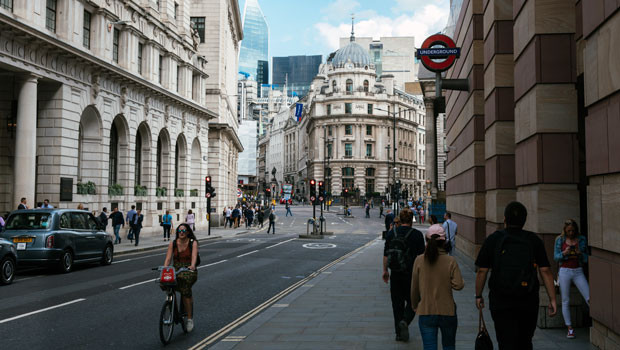 Associated British Foods revealed on Friday that non-executive director Emma Adamo had acquired 45,000 ordinary shares in the FTSE 100-listed food processing and retailing company.
Adamo, who was appointed as a director in 2011, purchased the shares on Wednesday at an average price of 1,636.0p each, for a total value of £736,200.03.
On 20 June, ABF said recent trading had been in line with expectations, with revenues up across all of the group's key verticals due to both price hikes aimed at recovering input cost inflation and a marked volume increase in its ingredients division.
Associated British Foods posted a 32% increase in group revenues to £.3.03bn for the three months ended 28 May, with a 24% improvement in ingredients revenue leading the way.
As of 1450 BST, ABF shares were up 0.82% at 1,591.0p.
Top Director Buys
Associated British Foods (ABF)
Director name: Adamo,Emma
Amount purchased: 45,000 @ 1,636.00p
Value: £736,200.03

Lords Group Trading (LORD)
Director name: Patel,Shanker Bhupendrabhai
Amount purchased: 657,896 @ 73.00p
Value: £480,264.09

Lords Group Trading (LORD)
Director name: Patel,Shanker Bhupendrabhai
Amount purchased: 328,948 @ 73.00p
Value: £240,132.05

Vh Global Sustainable Energy Opportunities (GSEO)
Director name: Horlick,Richard
Amount purchased: 100,000 @ 110.00p
Value: £110,000.00

M&g (MNG)
Director name: McLeland ,Kathryn
Amount purchased: 51,223 @ 194.24p
Value: £99,495.04

Insig Ai (INSG)
Director name: Bernstein,Richard
Amount purchased: 100,000 @ 28.68p
Value: £28,680.00

Vh Global Sustainable Energy Opportunities (GSEO)
Director name: Bulkin,Bernard J
Amount purchased: 18,181 @ 110.00p
Value: £19,999.10

Vh Global Sustainable Energy Opportunities (GSEO)
Director name: Stephens,Margaret
Amount purchased: 18,181 @ 110.00p
Value: £19,999.10

Sylvania Platinum Ltd (di) (SLP)
Director name: Carr,Eileen
Amount purchased: 20,000 @ 89.35p
Value: £17,870.00

British Land Company (BLND)
Director name: Woodhouse,Loraine
Amount purchased: 3,363 @ 443.32p
Value: £14,908.85

Spirax-sarco Engineering (SPX)
Director name: Archon,Angela
Amount purchased: 200 @ 6,239.25p
Value: £12,478.50

Vh Global Sustainable Energy Opportunities (GSEO)
Director name: OBE,Louise Kingham,
Amount purchased: 10,000 @ 110.00p
Value: £11,000.00

Rambler Metals & Mining (RMM)
Director name: Bradbury ,Toby
Amount purchased: 50,000 @ 21.00p
Value: £10,500.00

Easyjet (EZJ)
Director name: Mannings,Moni
Amount purchased: 2,639 @ 376.80p
Value: £9,943.75

3i Group (III)
Director name: Halai,Jasi
Amount purchased: 13 @ 1,118.66p
Value: £145.43


Top Director Sells
Lords Group Trading (LORD)
Director name: Day,Christopher Michael
Amount sold: 924,658 @ 73.00p
Value: £675,000.36