Director dealings: AB Dynamics CTO lowers stake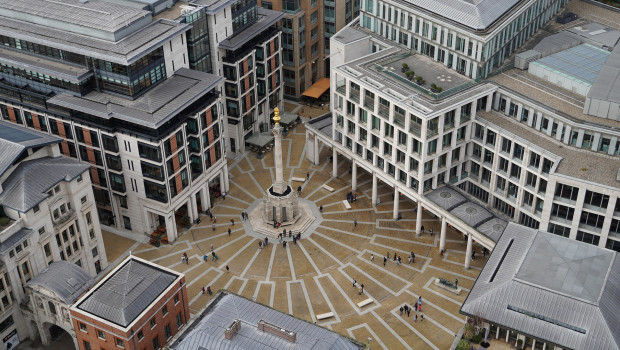 AB Dynamics revealed on Tuesday that chief technology officer Mat Hubbard had sold 40,000 ordinary shares in the AIM-listed industrial engineering firm.
Hubbard, who joined the company back in 1999, disposed of the shares on Monday at an average price of 2,321.51p each, for a total value of £928,603.97.
Following the sale, Hubbard and his spouse Lyn Fenner remain a significant shareholder and are interested in 75,243 ABD ordinary shares - representing 0.3351% of the firm's issued share capital.
As of 1630 GMT, ABDP shares had slid 5.72% to 2,225p.
Top Director Buys
Scancell Holdings (SCLP)
Director name: Diggle ,Martin
Amount purchased: 2,925,000 @ 5.20p
Value: £152,100.00

Pearson (PSON)
Director name: Taurel,Sidney
Amount purchased: 3,815 @ 877.90p
Value: £33,491.89

Greencoat Renewables (GRP)
Director name: Murphy,Ronan
Amount purchased: 22,123 @ 113.00p
Value: £28,831.34

Standard Life Aberdeen (SLA)
Director name: Flint,Douglas J
Amount purchased: 8,000 @ 325.34p
Value: £26,027.20

Icg-longbow Senior Secured Uk Property Debt Investments Ltd (LBOW)
Director name: Meader,Paul
Amount purchased: 25,000 @ 95.48p
Value: £23,869.75

Hiscox Limited (di) (HSX)
Director name: MacDonald,Anne
Amount purchased: 1,665 @ 1,375.00p
Value: £22,893.75

Standard Life Aberdeen (SLA)
Director name: Flint,Douglas J
Amount purchased: 6,800 @ 321.20p
Value: £21,841.60

Pearson (PSON)
Director name: Score,Tim
Amount purchased: 3,304 @ 648.00p
Value: £21,409.92

Pearson (PSON)
Director name: Lynton,Michael
Amount purchased: 2,230 @ 877.90p
Value: £19,577.17

Pearson (PSON)
Director name: Corley,Elizabeth
Amount purchased: 2,634 @ 647.80p
Value: £17,063.05

Hiscox Limited (di) (HSX)
Director name: Keogh,Colin D
Amount purchased: 998 @ 1,375.00p
Value: £13,722.50

Greencoat Renewables (GRP)
Director name: McNamara,Kevin
Amount purchased: 8,849 @ 113.00p
Value: £11,532.27

Greencoat Renewables (GRP)
Director name: Gilvarry,Emer
Amount purchased: 8,849 @ 113.00p
Value: £11,532.27

Kromek Group (KMK)
Director name: Wilks,Chris
Amount purchased: 50,000 @ 21.95p
Value: £10,975.00

Pearson (PSON)
Director name: Lorimer ,Linda
Amount purchased: 591 @ 877.90p
Value: £5,188.39

Pearson (PSON)
Director name: Lewis,Joshua
Amount purchased: 473 @ 877.90p
Value: £4,152.47

Pearson (PSON)
Director name: Wallen,Lincoln
Amount purchased: 604 @ 648.00p
Value: £3,913.92

Standard Life Aberdeen (SLA)
Director name: Flint,Douglas J
Amount purchased: 750 @ 321.65p
Value: £2,412.38

Pearson (PSON)
Director name: Cox,Vivienne
Amount purchased: 333 @ 647.80p
Value: £2,157.17

Pearson (PSON)
Director name: Pitkethly,Graeme
Amount purchased: 324 @ 648.00p
Value: £2,099.52

Pearson (PSON)
Director name: Coutu,Sherry
Amount purchased: 323 @ 647.80p
Value: £2,092.39

Tclarke (CTO)
Director name: Robson,Mike
Amount purchased: 1,000 @ 127.70p
Value: £1,277.00

Anglo American (AAL)
Director name: Pearce,Stephen
Amount purchased: 7 @ 2,187.50p
Value: £153.13

Anglo American (AAL)
Director name: O'Neill ,Tony
Amount purchased: 7 @ 2,187.50p
Value: £153.13

Anglo American (AAL)
Director name: Cutifani,Mark
Amount purchased: 7 @ 2,187.50p
Value: £153.13

Sig (SHI)
Director name: Maddock,Nick
Amount purchased: 118 @ 127.90p
Value: £150.92

Zotefoams (ZTF)
Director name: Stirling,David
Amount purchased: 34 @ 443.51p
Value: £150.79

Zotefoams (ZTF)
Director name: McGrath ,Gary
Amount purchased: 33 @ 443.51p
Value: £146.36

Victrex Plc (VCT)
Director name: Court ,Martin
Amount purchased: 5 @ 2,504.00p
Value: £125.20


Top Director Sells
Berkeley Group Holdings (the) (BKG)
Director name: Pidgley,Anthony W
Amount sold: 1,000,000 @ 5,040.00p
Value: £50,400,001.53

Kingspan Group (KGP)
Director name: Shiels,Russell
Amount sold: 50,000 @ 54.56
Value: 2,728,000.07

Ab Dynamics (ABDP)
Director name: Hubbard,Mat
Amount sold: 40,000 @ 2,321.51p
Value: £928,603.97

Sage Group (SGE)
Director name: Hare,Steve
Amount sold: 15,570 @ 744.85p
Value: £115,973.67

Billington Holdings (BILN)
Director name: Ospelt ,Alexander
Amount sold: 25,000 @ 340.00p
Value: £85,000.00

Berkeley Group Holdings (the) (BKG)
Director name: Pidgley,Anthony W
Amount sold: 1,393 @ 5,040.00p
Value: £70,207.20

Computacenter (CCC)
Director name: Gray ,Raymond
Amount sold: 1,736 @ 1,615.41p
Value: £28,043.52