Director dealings: AB Dynamics CEO picks up more than £1.1m from share disposal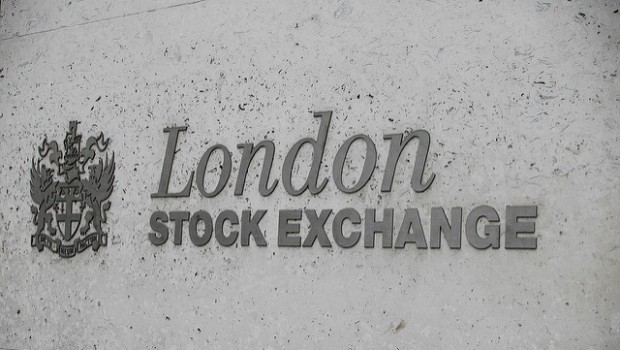 Tim Rogers, chief executive of motor industry testing systems provider AB Dynamics, sold 150,000 ordinary shares in the AIM-quoted group on Monday, collecting more than £1.1m in the process.
Rogers, who still held 195,953 ordinary shares in the firm, sold the 0.77% of the company's total issued share capital at 785.00p per share for a total of £1,177,499.99.
AB Dynamics saw revenue increase 20% to £24.6m in its trading year ended 31 August 2017, helping push operating profit ahead 26.2% to £5.9m and EPS up 22.5% to 28.28p.
"AB Dynamics has made considerable progress in the last financial year, with significant growth seen in both revenue and adjusted operating profit," Rogers said in November.
"I am pleased to report a healthy forward order book with automotive OEM's continuing to advance their ADAS and autonomous vehicle programmes. This supportive backdrop, reinforced by regulatory change, has enabled the Group to build a strong order book that provides good forward visibility," he added.
As of 1640 GMT, shares were untraded on 780.00p.
Top Director Buys
Shearwater Group (SWG)
Director name: Williams,David
Amount purchased: 6,250,000 @ 3.14p
Value: £196,249.99

Young & Co's Brewery 'a' Shares (YNGA)
Director name: Miller,Nick
Amount purchased: 7,000 @ 1,375.00p
Value: £96,250.00

Polymetal International (POLY)
Director name: Groenberg,Marina
Amount purchased: 5,000 @ 731.00p
Value: £36,550.00

Supermarket Income Reit (SUPR)
Director name: Austen,Jon
Amount purchased: 35,000 @ 101.00p
Value: £35,350.00

Shaftesbury (SHB)
Director name: Akers,Richard
Amount purchased: 3,000 @ 949.01p
Value: £28,470.30

Polymetal International (POLY)
Director name: Groenberg,Marina
Amount purchased: 3,000 @ 741.00p
Value: £22,230.00

Afh Financial Group (AFHP)
Director name: Chambers ,Mark
Amount purchased: 5,857 @ 341.00p
Value: £19,972.37

Alumasc Group (ALU)
Director name: Saville,Richard
Amount purchased: 10,000 @ 166.00p
Value: £16,600.00

Alumasc Group (ALU)
Director name: Saville,Richard
Amount purchased: 10,000 @ 163.00p
Value: £16,300.00

Henderson Smaller Companies Inv Trust (HSL)
Director name: Sieghart,M A
Amount purchased: 1,500 @ 855.00p
Value: £12,825.00

Afh Financial Group (AFHP)
Director name: Chambers ,Mark
Amount purchased: 3,217 @ 341.00p
Value: £10,969.97

Oracle Power (ORCP)
Director name: Steed,Mark
Amount purchased: 650,000 @ 1.60p
Value: £10,400.00

Diageo (DGE)
Director name: Ferrán,Javier
Amount purchased: 338 @ 2,449.00p
Value: £8,277.62

Alumasc Group (ALU)
Director name: Saville,Richard
Amount purchased: 5,000 @ 161.40p
Value: £8,070.00

Hemogenyx Pharmaceuticals (HEMO)
Director name: Beeston,Adrian
Amount purchased: 200,000 @ 2.10p
Value: £4,200.00

Diageo (DGE)
Director name: Mikells,Kathryn
Amount purchased: 9 @ 2,449.00p
Value: £220.41

Qinetiq Group (QQ.)
Director name: Wadey ,Steve
Amount purchased: 101 @ 197.33p
Value: £199.30

British American Tobacco (BATS)
Director name: Abelman,Jerome
Amount purchased: 4 @ 4,547.50p
Value: £181.90

British American Tobacco (BATS)
Director name: Marroco,Tadeu
Amount purchased: 4 @ 4,547.50p
Value: £181.90

British American Tobacco (BATS)
Director name: Vandermeulen,Johan
Amount purchased: 4 @ 4,547.50p
Value: £181.90

Unilever (ULVR)
Director name: Pitkethly,Graeme
Amount purchased: 4 @ 3,849.00p
Value: £153.96

Taylor Wimpey (TW.)
Director name: Redfern,Pete
Amount purchased: 79 @ 189.90p
Value: £150.02

Taylor Wimpey (TW.)
Director name: Jordan,James J
Amount purchased: 79 @ 189.90p
Value: £150.02

Phoenix Group Holdings (di) (PHNX)
Director name: Jefford,Stephen
Amount purchased: 20 @ 745.00p
Value: £149.00

Mitchells & Butlers (MAB)
Director name: Jones,Timothy (Tim) Charles
Amount purchased: 59 @ 232.80p
Value: £137.35

British American Tobacco (BATS)
Director name: Durante,Nicandro
Amount purchased: 3 @ 4,547.50p
Value: £136.42

British American Tobacco (BATS)
Director name: Giordano,Giovanni
Amount purchased: 3 @ 4,547.50p
Value: £136.42

British American Tobacco (BATS)
Director name: Sethi,Naresh
Amount purchased: 3 @ 4,547.50p
Value: £136.42

British American Tobacco (BATS)
Director name: Stevens,Ben
Amount purchased: 3 @ 4,547.50p
Value: £136.42

Oracle Power (ORCP)
Director name: Steed,Mark
Amount purchased: 7,500 @ 1.62p
Value: £121.42

Phoenix Group Holdings (di) (PHNX)
Director name: Moss,Andrew
Amount purchased: 16 @ 745.00p
Value: £119.20

Glaxosmithkline (GSK)
Director name: Whyte,Victoria
Amount purchased: 9 @ 1,297.52p
Value: £116.78

Glaxosmithkline (GSK)
Director name: Dingemans,Simon
Amount purchased: 9 @ 1,297.52p
Value: £116.78

Glaxosmithkline (GSK)
Director name: Vallance,Patrick
Amount purchased: 9 @ 1,297.52p
Value: £116.78

Glaxosmithkline (GSK)
Director name: Walmsley,Emma
Amount purchased: 9 @ 1,297.52p
Value: £116.78

Glaxosmithkline (GSK)
Director name: Redfern,Dominic
Amount purchased: 9 @ 1,297.52p
Value: £116.78


Top Director Sells
Ab Dynamics (ABDP)
Director name: Rogers,Timothy (Tim) John
Amount sold: 150,000 @ 785.00p
Value: £1,177,499.99

Shearwater Group (SWG)
Director name: Williams,David
Amount sold: 6,250,000 @ 3.14p
Value: £196,249.99

Young & Co's Brewery 'a' Shares (YNGA)
Director name: Dardis,Patrick
Amount sold: 7,000 @ 1,375.00p
Value: £96,250.00

Bango (BGO)
Director name: D'Agostino,Gianluca
Amount sold: 18,000 @ 1.78p
Value: £319.50