Director dealings: AA chief executive ups stake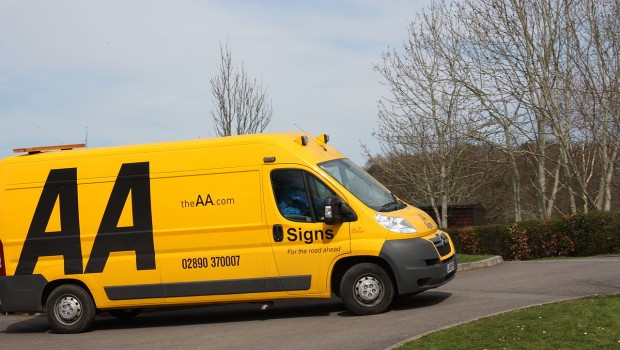 Simon Breakwell, chief executive of roadside assistance service AA, acquired a total of 142,249 ordinary shares in the firm on Tuesday, spending a total of £168,936 in the process.
Breakwell, who took over the role of CEO after previous boss Bob MacKenzie left last year following an altercation with another director, bought 125,243 shares at 119p each, and in a separate transaction, upped his stake by a further 17,006 ordinary shares purchased at 117p each.
Earlier in the same day, AA reported an annual profit in line with depressed expectations after a boardroom bust-up at the motoring services company exposed problems that caused it to drop out of the FTSE 350 rankings.
Trading earnings before interest, tax and other items fell 3% to 391m in the year to the end of January, in line with company guidance from September. As expected, the company slashed its annual dividend to 5p a share from 9.3p a year earlier.
As of 1500 BST, shares had jumped 15.71% to 131.62p.
Top Director Buys
AA (AA.)
Director name: Mr Simon Breakwell
Amount purchased: 125,243 @ 119.00p
Value: £149,039
C4X Discovery Holdings (C4XD)
Director name: Dr Clive Dix
Amount purchased: 60,000 @ 113.00p
Value: £67,800
Amerisur Resources (AMER)
Director name: Mr Dana Coffield
Amount purchased: 233,000 @ 15.11p
Value: £35,206
C4X Discovery Holdings (C4XD)
Director name: Dr Clive Dix
Amount purchased: 20,000 @ 101.50p
Value: £20,300
AA (AA.)
Director name: Mr Simon Breakwell
Amount purchased: 17,006 @ 117.00p
Value: £19,897
Kore Potash (KP2)
Director name: Mr David Netherway
Amount purchased: 180,000 @ 11.00p
Value: £19,800
C4X Discovery Holdings (C4XD)
Director name: Dr Clive Dix
Amount purchased: 10,000 @ 108.50p
Value: £10,850
Top Director Sells