Director dealings: 3i CEO ups stake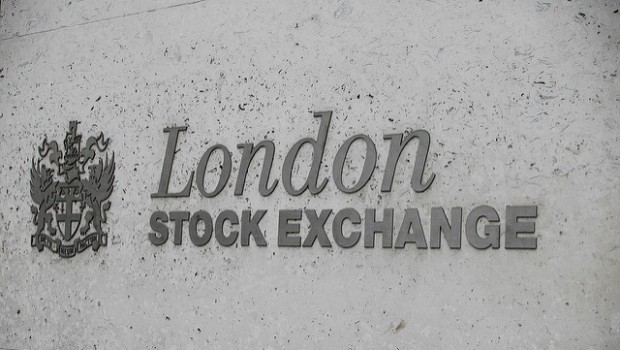 3i Group revealed on Friday that chief executive Simon Borrows had acquired 50,000 ordinary shares in the FTSE 100-listed private equity and venture capital company a day earlier.
Borrows, who took over as CEO back in 2012, bought the shares at an average price of 1,051p each, for a total value of £525,500.
3i said on Thursday that it was cautious about market conditions as the investment company reported a total return of 18% for last year.
The London-based firm's total return for the year to the end of March was £1.25bn, or 18%, compared with £1.43bn, or 24%, a year earlier. 3i's net asset value per share rose to 815p from 724p.
3i said it was wary about this year as political and economic uncertainty combined with an increase in funds looking to invest in its markets.
As of 1620 BST, 3i shares had dipped 1.33% to 1,073p.
Top Director Buys
3i Group (III)
Director name: Mr Simon Borrows
Amount purchased: 50,000 @ 1,051.00p
Value: £525,500
Woodbois Limited (WBI)
Director name: Mr Miles C Pelham
Amount purchased: 1,480,000 @ 6.60p
Value: £97,680
NextEnergy Solar Fund Limited Red (NESF)
Director name: Ms Susan Inglis
Amount purchased: 50,000 @ 120.32p
Value: £60,160
NextEnergy Solar Fund Limited Red (NESF)
Director name: Ms Susan Inglis
Amount purchased: 50,000 @ 120.32p
Value: £60,160
Sigma Capital Group (SGM)
Director name: Mr James C. McMahon
Amount purchased: 41,203 @ 117.00p
Value: £48,208
Diversified Gas & Oil (DGOC)
Director name: Mr David Edward Johnson
Amount purchased: 20,000 @ 128.90p
Value: £25,780
Air Partner (AIR)
Director name: Mr Edmond Warner
Amount purchased: 25,000 @ 92.00p
Value: £23,000
Valeura Energy Inc NPV (DI) (VLU)
Director name: Mr Russell Hiscock
Amount purchased: 10,000 @ 145.00p
Value: £14,500
Top Director Sells
Schroders (SDR)
Director name: Mr Michael W R Dobson
Amount sold: 58,106 @ 3,069.65p
Value: £1,783,651
Schroders (SDR)
Director name: Mr Michael W R Dobson
Amount sold: 39,137 @ 3,069.65p
Value: £1,201,369
Schroders (SDR)
Director name: Mr Michael W R Dobson
Amount sold: 33,517 @ 3,069.65p
Value: £1,028,855
Schroders (SDR)
Director name: Mr Michael W R Dobson
Amount sold: 29,653 @ 3,069.65p
Value: £910,243
Schroders (SDR)
Director name: Mr Michael W R Dobson
Amount sold: 29,219 @ 3,069.65p
Value: £896,921