Director dealings: Randall & Quilter CFO ups stake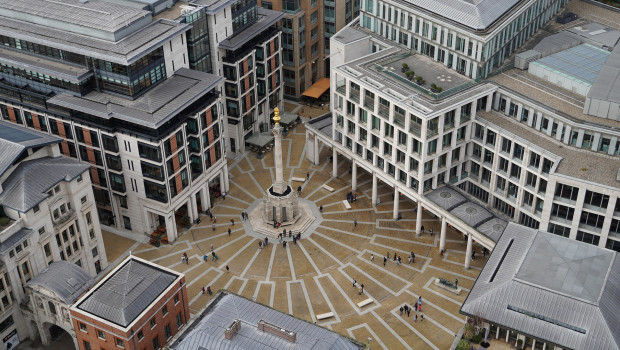 Randall & Quilter revealed on Thursday that chief financial officer Thomas Solomon had acquired 50,000 ordinary shares in the London-listed insurance firm.
Solomon, who joined R&Q from Bank of America in 2020, purchased the shares on Tuesday at an average price of 170.0p each, for a total value of £85,000.
Following the purchase, Solomon holds 1.46m ordinary shares in the firm, representing 0.5% of the company's issued share capital.
As of 1625 BST, Randall & Quilter shares were up 2.67% at 170.95p.
Top Director Buys
Randall & Quilter Investment Holdings (di) (RQIH)
Director name: Solomon,Thomas
Amount purchased: 50,000 @ 170.00p
Value: £85,000.00

Union Jack Oil (UJO)
Director name: OÂ'Farrell,Joseph
Amount purchased: 100,000 @ 23.63p
Value: £23,625.00

Union Jack Oil (UJO)
Director name: OÂ'Farrell,Joseph
Amount purchased: 100,000 @ 23.62p
Value: £23,620.00

Bivictrix Therapeutics (BVX)
Director name: Ross,Iain Gladstone
Amount purchased: 43,507 @ 19.37p
Value: £8,429.48

Bivictrix Therapeutics (BVX)
Director name: Ross,Iain Gladstone
Amount purchased: 30,848 @ 19.45p
Value: £5,999.94

Pennant International Group (PEN)
Director name: Clements,David Joseph
Amount purchased: 19,990 @ 30.00p
Value: £5,997.00

Bivictrix Therapeutics (BVX)
Director name: Ross,Iain Gladstone
Amount purchased: 25,645 @ 19.45p
Value: £4,987.95

Pennant International Group (PEN)
Director name: Skates,Mervyn John
Amount purchased: 16,583 @ 30.00p
Value: £4,974.90

Pennant International Group (PEN)
Director name: Walker,Philip
Amount purchased: 16,583 @ 30.00p
Value: £4,974.90

Union Jack Oil (UJO)
Director name: OÂ'Farrell,Joseph
Amount purchased: 11,000 @ 23.61p
Value: £2,597.10

Pennant International Group (PEN)
Director name: Cotton,Philip James
Amount purchased: 6,633 @ 30.00p
Value: £1,989.90

Pennant International Group (PEN)
Director name: Ponsonby,John
Amount purchased: 6,633 @ 30.00p
Value: £1,989.90


Top Director Sells
Brooks Macdonald Group (BRK)
Director name: Shepherd,Andrew William
Amount sold: 2,333 @ 2,304.24p
Value: £53,757.92

Brooks Macdonald Group (BRK)
Director name: Shepherd,Andrew William
Amount sold: 2,293 @ 2,304.24p
Value: £52,836.22

Travis Perkins (TPK)
Director name: Whitbread,Jasmine
Amount sold: 2,170 @ 1,726.95p
Value: £37,474.82

Brooks Macdonald Group (BRK)
Director name: Shepherd,Andrew William
Amount sold: 1,332 @ 2,304.24p
Value: £30,692.48

Brooks Macdonald Group (BRK)
Director name: Shepherd,Andrew William
Amount sold: 957 @ 2,304.24p
Value: £22,051.58