Director dealings: Joules Group founder raises stake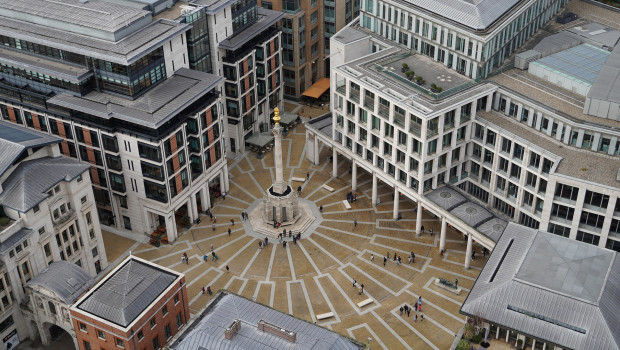 Joules Group revealed on Tuesday that founder Tom Joule had purchased a total of 67,400 ordinary shares in the AIM-listed fashion brand.
Joule, who started the company back in 1989, purchased the shares in two separate transactions - snapping up 17,400 on Friday at an average price of 222.0p before acquiring a further 50,000 on Monday at 215.0p each.
Back in August, Joules said it had swung to a full-year profit as solid online sales and the contribution from recently-acquired Garden Trading more than offset store closures.
In the year to 30 May, the company swung to a pre-tax profit before exceptional costs of £6.1m from a loss of £3.9m the year before. On a statutory basis, it swung to a pre-tax profit of £2m from a loss of £24.8m. Group revenue rose 4.3% to £199m, with e-commerce sales up 48% to £122m.
As of 1625 BST, Joules shares were up 2.02% at 213.10p.
Top Director Buys
Rtw Venture Fund Limited Npv (RTW)
Director name: Sirota,Stephanie
Amount purchased: 236,996 @ $1.92
Value: $455,032.31

Symphony International Holdings Ltd. (SIHL)
Director name: Thadani,Anil
Amount purchased: 555,555 @ $0.45
Value: $249,999.74

Joules Group (JOUL)
Director name: Joule,Tom
Amount purchased: 50,000 @ 215.00p
Value: £107,500.00

Joules Group (JOUL)
Director name: Joule,Tom
Amount purchased: 17,400 @ 222.00p
Value: £38,628.00

Treatt (TET)
Director name: Jones ,Tim
Amount purchased: 2,656 @ 936.08p
Value: £24,862.20

Treatt (TET)
Director name: Jones ,Tim
Amount purchased: 635 @ 937.24p
Value: £5,951.50

Gran Tierra Energy Inc. (cdi) (GTE)
Director name: Guidry,Gary
Amount purchased: 6,173 @ $0.63
Value: $3,206.89

Gran Tierra Energy Inc. (cdi) (GTE)
Director name: Ellson,Ryan
Amount purchased: 4,373 @ $0.63
Value: $2,271.78

Homeserve (HSV)
Director name: Rusin,Tom
Amount purchased: 16 @ 964.00p
Value: £154.24

Centaur Media (CAU)
Director name: Mukerji,Swagatam
Amount purchased: 290 @ 51.70p
Value: £149.93

Homeserve (HSV)
Director name: Bower,David
Amount purchased: 15 @ 964.00p
Value: £144.60

Homeserve (HSV)
Director name: Harpin,Richard
Amount purchased: 15 @ 964.00p
Value: £144.60

Uls Technology (ULS)
Director name: Scott,Oliver Rupert Andrew
Amount purchased: 15,000 @ 0.75p
Value: £111.90

Uls Technology (ULS)
Director name: Scott,Oliver Rupert Andrew
Amount purchased: 13,194 @ 0.75p
Value: £98.95


Top Director Sells
Londonmetric Property (LMP)
Director name: Vaughan,Patrick
Amount sold: 16,000 @ 247.25p
Value: £39,560.00

Homeserve (HSV)
Director name: Rusin,Tom
Amount sold: 38 @ 967.63p
Value: £367.70