Director dealings: Dechra director makes share sale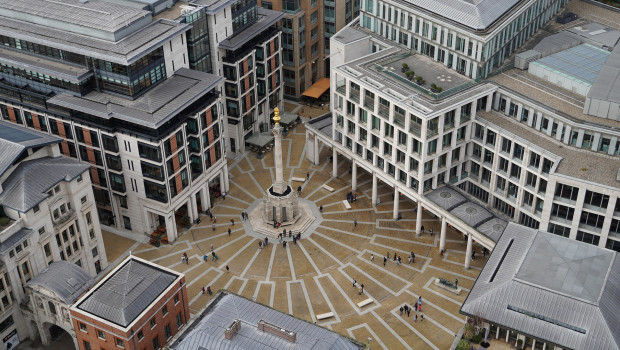 Dechra Pharmaceuticals revealed on Monday that director Tony Griffin had sold 17,500 ordinary shares in the FTSE 250-listed veterinary drugmaker.
Griffin, who was appointed managing director of DVP EU in May 2012 following the acquisition of Eurovet Animal Health, sold the shares on Friday at an average price of 5,001.49p each, for a total value of £875,261.09.
Following the sale, Griffin holds 28,150 ordinary shares in the group, which represents 0.026% of Dechra's current issued share capital.
As of 1625 BST, Dechra shares were down 1.05% at 4,922.0p.
Top Director Buys
Altitude Group (ALT)
Director name: Varley,Martin Roy
Amount purchased: 39,336 @ 36.70p
Value: £14,436.31

Uls Technology (ULS)
Director name: Scott,Oliver Rupert Andrew
Amount purchased: 15,000 @ 78.00p
Value: £11,700.00

Galantas Gold Corp. (GAL)
Director name: Stifano,Mario
Amount purchased: 30,500 @ $0.48
Value: $8,697.28

Aew Uk Reit (AEWU)
Director name: Sandhu,Bimaljit S (Bim)
Amount purchased: 5,839 @ 107.40p
Value: £6,271.09

Krm22 (KRM)
Director name: Todd,Thomas Keith
Amount purchased: 1,900 @ 24.20p
Value: £459.80

Croda International (CRDA)
Director name: Foots,Steve
Amount purchased: 2 @ 9,230.00p
Value: £184.60

Croda International (CRDA)
Director name: Brophy ,Tom
Amount purchased: 2 @ 9,230.00p
Value: £184.60

Sabre Insurance Group (SBRE)
Director name: Carter,Geoffrey Richard
Amount purchased: 69 @ 218.02p
Value: £150.43

Firstgroup (FGP)
Director name: Mangold,Ryan
Amount purchased: 170 @ 88.44p
Value: £150.35

Meggitt (MGGT)
Director name: Wood,Tony
Amount purchased: 20 @ 730.86p
Value: £146.17

Croda International (CRDA)
Director name: Maiden,Jez K
Amount purchased: 1 @ 9,230.00p
Value: £92.30


Top Director Sells
Dechra Pharmaceuticals (DPH)
Director name: Griffin ,Tony
Amount sold: 17,500 @ 5,001.49p
Value: £875,261.09

The Gym Group (GYM)
Director name: Treharne,John
Amount sold: 250,000 @ 280.83p
Value: £702,075.00

The Gym Group (GYM)
Director name: Treharne,John
Amount sold: 250,000 @ 279.57p
Value: £698,925.02