Director dealings: Midwich group MD lowers stake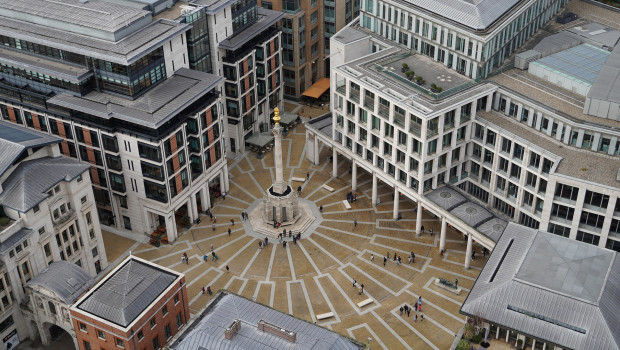 Midwich Group revealed on Thursday that managing director Stephen Fenby had disposed of 2.0m ordinary shares in the AIM-listed audio-visual distributor.
Fenby, who took over as group MD back in May 2016, sold the shares at an average price of 608.00p each, for a total value of £12.15m.
Following the transaction, Fenby and persons closely associated with him have an interest in 17.26m ordinary Midwich shares, representing 19.5% of the company's share capital.
As of 1610 BST, Midwich shares were down 0.96% at 602.16p.
Top Director Buys
Marston's (MARS)
Director name: Findlay,Ralph Graham
Amount purchased: 24,000 @ 80.00p
Value: £19,200.00

Creo Medical Group (CREO)
Director name: Spicer,Charles
Amount purchased: 9,657 @ 182.50p
Value: £17,624.03

Marston's (MARS)
Director name: Andrea,Andrew
Amount purchased: 20,000 @ 80.40p
Value: £16,080.00

Uls Technology (ULS)
Director name: Scott,Oliver Rupert Andrew
Amount purchased: 12,000 @ 77.35p
Value: £9,282.00

Dechra Pharmaceuticals (DPH)
Director name: Goode,Denise
Amount purchased: 136 @ 4,748.00p
Value: £6,457.28

Altitude Group (ALT)
Director name: Varley,Martin Roy
Amount purchased: 13,500 @ 35.50p
Value: £4,792.50

Altitude Group (ALT)
Director name: Varley,Martin Roy
Amount purchased: 12,500 @ 34.90p
Value: £4,362.50

Altitude Group (ALT)
Director name: Stella,Nichole
Amount purchased: 11,600 @ 32.00p
Value: £3,712.00

W H Ireland Group (WHI)
Director name: Wale,Phillip
Amount purchased: 6,956 @ 51.75p
Value: £3,599.73

Altitude Group (ALT)
Director name: Varley,Martin Roy
Amount purchased: 10,000 @ 32.90p
Value: £3,290.00

Altitude Group (ALT)
Director name: Varley,Martin Roy
Amount purchased: 10,000 @ 32.50p
Value: £3,250.00

Altitude Group (ALT)
Director name: Varley,Martin Roy
Amount purchased: 10,000 @ 31.50p
Value: £3,150.00

Altitude Group (ALT)
Director name: Stella,Nichole
Amount purchased: 5,900 @ 36.00p
Value: £2,124.00

Altitude Group (ALT)
Director name: Varley,Martin Roy
Amount purchased: 2,500 @ 35.80p
Value: £895.00

Altitude Group (ALT)
Director name: Varley,Martin Roy
Amount purchased: 2,500 @ 33.00p
Value: £825.00

Taylor Wimpey (TW.)
Director name: Daly,Jennie
Amount purchased: 86 @ 176.05p
Value: £151.40

Taylor Wimpey (TW.)
Director name: Redfern,Pete
Amount purchased: 85 @ 176.05p
Value: £149.64

Taylor Wimpey (TW.)
Director name: Carney,Chris
Amount purchased: 85 @ 176.05p
Value: £149.64

Travis Perkins (TPK)
Director name: Roberts,Nick
Amount purchased: 8 @ 1,797.40p
Value: £143.79

Jpmorgan Claverhouse Inv Trust (JCH)
Director name: Sutch,Andrew L
Amount purchased: 46 @ 7.52p
Value: £3.46

Jpmorgan Claverhouse Inv Trust (JCH)
Director name: Sutch,Andrew L
Amount purchased: 39 @ 7.52p
Value: £2.93


Top Director Sells
Midwich Group (MIDW)
Director name: Fenby,Stephen
Amount sold: 2,000,000 @ 608.00p
Value: £12,159,999.85