Director dealings: ITV CFO makes share sale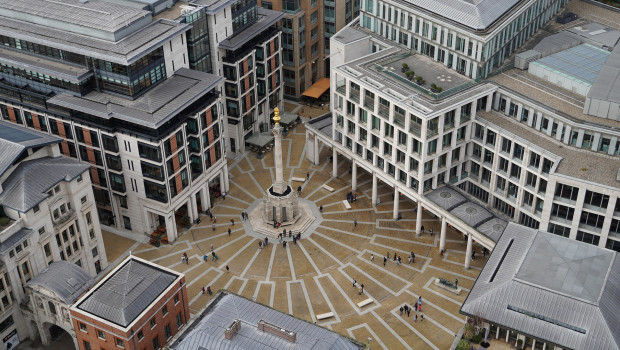 ITV revealed on Monday that chief financial officer Chris Kennedy had disposed of 80,708 ordinary shares in the FTSE 250-listed media company.
Kennedy, who joined the firm in February 2019, sold the shares on Thursday at an average price of 115.45p each, for a total value of £93,179.81.
ITV highlighted that Kennedy had been granted joining awards upon his hiring to cover awards forfeited when he left his previous employer, with the sale being made to cover income tax and national insurance liability.
As of 1600 BST, ITV shares were up 2.50% at 117.0p.
Top Director Buys
Bh Macro Ltd. Gbp Shares (BHMG)
Director name: Horlick,Richard
Amount purchased: 20,000 @ 3,560.00p
Value: £711,999.97

Cloudcoco Group (CLCO)
Director name: Duckworth,Simon D'Olier
Amount purchased: 8,000,000 @ 1.00p
Value: £80,000.00

Cloudcoco Group (CLCO)
Director name: Duckworth,Simon D'Olier
Amount purchased: 4,000,000 @ 1.00p
Value: £40,000.00

Resolute Mining Limited Npv (di) (RSG)
Director name: Reynolds,Adrian J.
Amount purchased: 50,000 @ $0.47
Value: $19,188.59

Gran Tierra Energy Inc. (cdi) (GTE)
Director name: Guidry,Gary
Amount purchased: 7,246 @ $0.55
Value: $3,286.30

Gran Tierra Energy Inc. (cdi) (GTE)
Director name: Ellson,Ryan
Amount purchased: 5,133 @ $0.55
Value: $2,327.99

Sequoia Economic Infrastructure Income Fund Limited (SEQI)
Director name: Platts,Sandra
Amount purchased: 372 @ 112.36p
Value: £417.98

Tesco (TSCO)
Director name: Murphy,Ken
Amount purchased: 53 @ 256.51p
Value: £135.95


Top Director Sells
Coca-cola Hbc Ag (cdi) (CCH)
Director name: Bogdanovic,Zoran
Amount sold: 10,000 @ 2,655.00p
Value: £265,499.99

Itv (ITV)
Director name: Kennedy ,Chris
Amount sold: 80,708 @ 115.45p
Value: £93,179.81

Cranswick (CWK)
Director name: Brisby ,Jim
Amount sold: 8 @ 4,000.00p
Value: £320.00