Director dealings: Barratt Developments chairman raises stake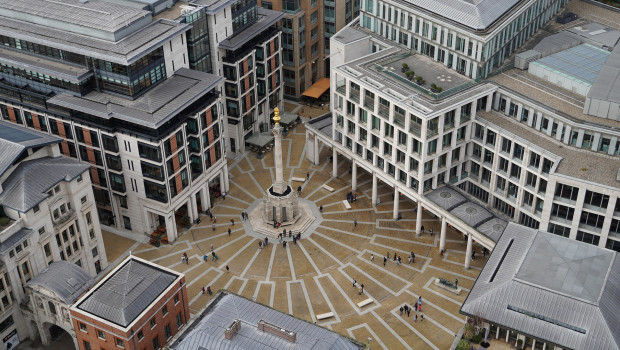 Barratt Developments revealed on Friday that chairman John Allan had acquired 5,530 ordinary shares in the FTSE 100-listed housebuilder.
Allan, who took over as chairman in November 2014, purchased the shares at an average price of 723.0p each, for a total value of £39,981.90.
On Thursday, Barratt reported a 65% jump in full-year profit on Thursday amid "strong" demand.
In the year to 30 June, pre-tax profit rose to £812.2m from £491.8m the year before, with revenues up 40.7% at £4.8bn. Meanwhile, total completions were 36.8% higher at 17,243.
As of 1625 BST, Barratt shares were up 0.31% at 711.60p.
Top Director Buys
Barratt Developments (BDEV)
Director name: Allan,John
Amount purchased: 5,530 @ 723.00p
Value: £39,981.90

Helium One Group Ltd (di) (HE1)
Director name: Stalker,John Ian
Amount purchased: 243,900 @ 8.30p
Value: £20,243.70

Helium One Group Ltd (di) (HE1)
Director name: Minchin,David James
Amount purchased: 110,000 @ 9.00p
Value: £9,900.00

Uls Technology (ULS)
Director name: Scott,Oliver Rupert Andrew
Amount purchased: 9,000 @ 78.80p
Value: £7,092.00

B.p. Marsh & Partners (BPM)
Director name: Topping ,Daniel
Amount purchased: 2,163 @ 323.97p
Value: £7,007.58


Top Director Sells
Uniphar (cdi) (UPR)
Director name: Rabbette,Gerard
Amount sold: 305,000 @ 397.00p
Value: £1,210,850.01

Uniphar (cdi) (UPR)
Director name: Rabbette,Gerard
Amount sold: 250,000 @ 397.00p
Value: £992,500.01

Caledonia Investments (CLDN)
Director name: Wyatt,William
Amount sold: 24,250 @ 3,410.00p
Value: £826,924.96

Caledonia Investments (CLDN)
Director name: Cayzer-Colvin,Jamie M B
Amount sold: 15,903 @ 3,410.00p
Value: £542,292.28

Sdi Group (SDI)
Director name: Ford,Kenneth
Amount sold: 250,000 @ 188.00p
Value: £470,000.00

Morses Club (MCL)
Director name: Smith,Paul
Amount sold: 118,152 @ 73.75p
Value: £87,137.10

Morses Club (MCL)
Director name: Thomson,Andy
Amount sold: 90,603 @ 73.75p
Value: £66,819.71