Director dealings: SMith & Nephew chair ups stake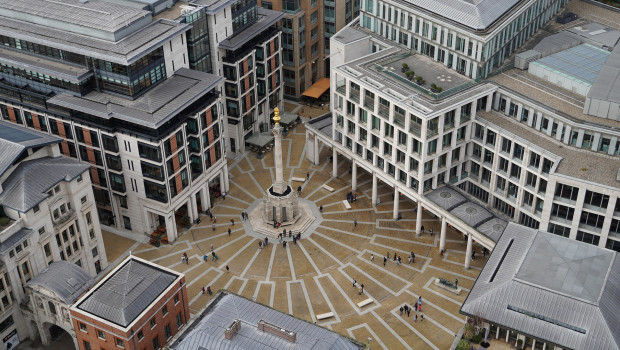 Smith & Nephew revealed on Tuesday that chairman Roberto Quarta had acquired 4,149 ordinary shares in the FTSE 100-listed medical equipment manufacturing company.
Quarta, who joined the board of S&N in 2013, purchased the shares on Wednesday at an average price of 1,420.50p each, for a total value of £58,936.54.
As of 1640 BST, Smith & Nephew shares were down 0.33% at 1,402.42p.
Top Director Buys
Smith & Nephew (SN.)
Director name: Quarta,Roberto
Amount purchased: 4,149 @ 1,420.50p
Value: £58,936.54

South32 Limited (di) (S32)
Director name: Lansdown,Guy
Amount purchased: 34,950 @ $2.00
Value: $57,668.79

Ig Design Group (IGR)
Director name: Gilliland,Stewart
Amount purchased: 7,500 @ 522.00p
Value: £39,150.00

Newriver Reit (NRR)
Director name: Hobman,Will
Amount purchased: 35,995 @ 82.89p
Value: £29,837.34

Immupharma (IMM)
Director name: McCarthy,Timothy Paul
Amount purchased: 250,000 @ 8.26p
Value: £20,650.00

Newriver Reit (NRR)
Director name: Hobman,Will
Amount purchased: 24,648 @ 81.95p
Value: £20,198.79

Ariana Resources (AAU)
Director name: Villiers,Michael de
Amount purchased: 300,000 @ 4.68p
Value: £14,025.00

Ariana Resources (AAU)
Director name: Villiers,Michael de
Amount purchased: 300,000 @ 4.67p
Value: £14,002.50

Immupharma (IMM)
Director name: Franklin,Tim
Amount purchased: 125,000 @ 8.26p
Value: £10,325.00

Immupharma (IMM)
Director name: Pandya ,Sanjeev
Amount purchased: 125,000 @ 8.26p
Value: £10,325.00

Westminster Group (WSG)
Director name: Baldry,Anthony B
Amount purchased: 176,991 @ 5.65p
Value: £9,999.99

Serinus Energy Npv (SENX)
Director name: Auld,Jeffrey
Amount purchased: 564,971 @ 1.77p
Value: £9,999.99

Rotork (ROR)
Director name: Andersen,Ann Christin Gjerdseth
Amount purchased: 2,000 @ 333.20p
Value: £6,664.00

Smith & Nephew (SN.)
Director name: White,Bob
Amount purchased: 386 @ $19.30
Value: $6,144.01

Smith & Nephew (SN.)
Director name: Hofsaess,Katarzyna Mazur
Amount purchased: 366 @ 1,420.50p
Value: £5,199.03

Smith & Nephew (SN.)
Director name: Freestone,Robin
Amount purchased: 366 @ 1,420.50p
Value: £5,199.03

Smith & Nephew (SN.)
Director name: Ma,John
Amount purchased: 296 @ $19.30
Value: $4,711.47

Smith & Nephew (SN.)
Director name: Owen,Marc
Amount purchased: 286 @ $19.30
Value: $4,552.30

Smith & Nephew (SN.)
Director name: Medlock,Rick
Amount purchased: 265 @ 1,420.50p
Value: £3,764.32

Smith & Nephew (SN.)
Director name: Engstrom,Erik
Amount purchased: 242 @ 1,420.50p
Value: £3,437.61

Smith & Nephew (SN.)
Director name: Risley,Angie
Amount purchased: 242 @ 1,420.50p
Value: £3,437.61

Primary Health Properties (PHP)
Director name: Hyman,Harry Abraham
Amount purchased: 382 @ 159.50p
Value: £609.29

Pennon Group (PNN)
Director name: Boote,Paul
Amount purchased: 11 @ 1,295.87p
Value: £142.55

Pennon Group (PNN)
Director name: Davy ,Susan
Amount purchased: 11 @ 1,295.87p
Value: £142.55

Severfield (SFR)
Director name: Cochrane,Ian
Amount purchased: 157 @ 79.70p
Value: £125.13

Severfield (SFR)
Director name: Dunsmore,Alan
Amount purchased: 157 @ 79.70p
Value: £125.13

Paypoint (PAY)
Director name: Dale,Alan
Amount purchased: 17 @ 705.00p
Value: £119.85

Paypoint (PAY)
Director name: Wiles ,Nick
Amount purchased: 17 @ 705.00p
Value: £119.85

South32 Limited (di) (S32)
Director name: Lansdown,Guy
Amount purchased: 50 @ $2.00
Value: $82.50


Top Director Sells
South32 Limited (di) (S32)
Director name: Kerr ,Graham
Amount sold: 165,486 @ 275.00p
Value: £455,086.50

Gamesys Group (GYS)
Director name: Southall,Tina
Amount sold: 23,418 @ 1,840.00p
Value: £430,891.19

Coca-cola Hbc Ag (cdi) (CCH)
Director name: Bogdanovic,Zoran
Amount sold: 10,000 @ 2,656.19p
Value: £265,618.88

Xp Power Ltd. (di) (XPP)
Director name: Sng ,Andy
Amount sold: 855 @ 5,675.00p
Value: £48,521.25

Staffline Group (STAF)
Director name: Spain,Thomas
Amount sold: 20,770 @ n/a
Value: n/a