Director dealings: Minds + Machines chairman ups stake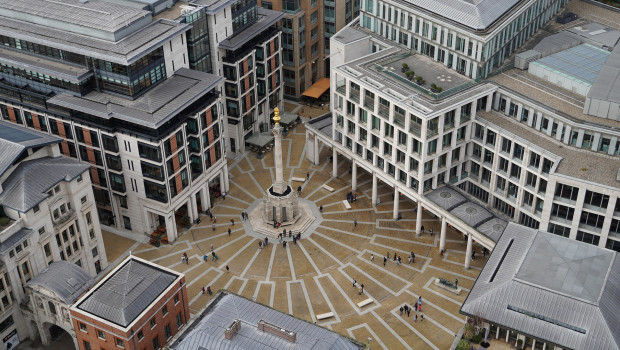 Minds + Machines Group said on Monday that chairman Guy Elliott had acquired 2.0m ordinary shares in the AIM-listed domain registrar.
Elliott, who cofounded Croesus Capital Management in 1993, purchased the shares on Friday at an average price of 8.50p each, for a total value of £170,000.
Following the transaction, Elliott's total beneficial interest in the company increased to 23.50m ordinary shares, representing approximately 2.7% of MMX's issued share capital.
As of 1630 BST, MMX shares were down 0.47% at 8.50p.
Top Director Buys
Minds + Machines Group Limited (di) (MMX)
Director name: Elliott,Guy
Amount purchased: 2,000,000 @ 8.50p
Value: £170,000.00

Hammerson (HMSO)
Director name: Metz,Adam
Amount purchased: 200,000 @ 35.79p
Value: £71,580.00

Appreciate Group (APP)
Director name: O'Doherty,John Sullivan (Ian)
Amount purchased: 200,000 @ 27.46p
Value: £54,920.00

Quarto Group Inc. (QRT)
Director name: Lau,Chuk Kin
Amount purchased: 25,000 @ 93.00p
Value: £23,250.00

Quarto Group Inc. (QRT)
Director name: Lau,Chuk Kin
Amount purchased: 25,000 @ 93.00p
Value: £23,250.00

Phoenix Group Holdings (PHNX)
Director name: Briggs,Andrew
Amount purchased: 3,024 @ 657.60p
Value: £19,885.73

Phoenix Group Holdings (PHNX)
Director name: Briggs,Andrew
Amount purchased: 2,269 @ 656.96p
Value: £14,906.33

Angus Energy (ANGS)
Director name: Buchanan,Cameron Roy Marchand
Amount purchased: 1,096,954 @ 0.91p
Value: £10,009.71

F&c Investment Trust (FCIT)
Director name: Hollond,Beatrice
Amount purchased: 113 @ 876.48p
Value: £990.42

F&c Investment Trust (FCIT)
Director name: Hewitt,Jeffrey
Amount purchased: 56 @ 876.48p
Value: £490.83

Judges Scientific (JDG)
Director name: Ormsby,Bradley Leonard
Amount purchased: 4 @ 6,420.00p
Value: £256.80

Judges Scientific (JDG)
Director name: Cicurel,David
Amount purchased: 3 @ 6,420.00p
Value: £192.60

Judges Scientific (JDG)
Director name: Lavelle,Mark
Amount purchased: 3 @ 6,420.00p
Value: £192.60

Charles Stanley Group (CAY)
Director name: Coutts,Ben Money
Amount purchased: 30 @ 507.00p
Value: £152.10

Charles Stanley Group (CAY)
Director name: Abberley,Paul
Amount purchased: 29 @ 507.00p
Value: £147.03

Britvic (BVIC)
Director name: Litherland,Simon
Amount purchased: 14 @ 987.50p
Value: £138.25

Britvic (BVIC)
Director name: Wilson,Joanne
Amount purchased: 14 @ 987.50p
Value: £138.25

F&c Investment Trust (FCIT)
Director name: Knapp,Edward
Amount purchased: 11 @ 876.48p
Value: £96.41


Top Director Sells
Burberry Group (BRBY)
Director name: Gobbetti,Marco
Amount sold: 27,628 @ 2,128.32p
Value: £588,012.76

Burberry Group (BRBY)
Director name: Gobbetti,Marco
Amount sold: 16,371 @ 2,134.26p
Value: £349,398.92