Director dealings: City Pub chairman raises stake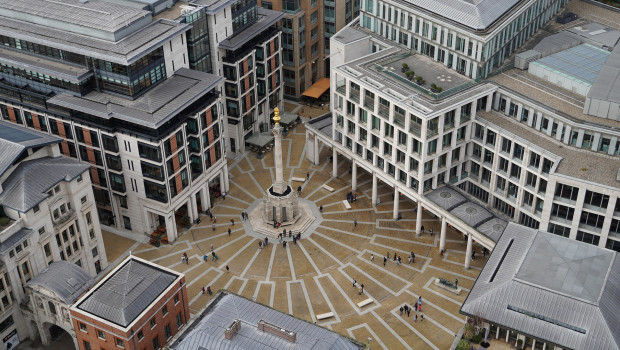 The City Pub Group revealed on Thursday that chairman Clive Watson had acquired 100,000 ordinary shares in the AIM-listed pub landlord.
Watson, who took over as chairman in November 2012, purchased the shares on Tuesday at an average price 132.50p each, for a total value of £132,500.
Following the transaction, Watson holds a beneficial interest in 3.44m ordinary City Pub shares, representing 3.26% of the company's issued share capital.
Earlier in May, City Pub said full-year revenues had slid after the Covid-19 pandemic forced it temporarily shutter venues, pushing it into the red.
Revenues for the year to 27 December tumbled 57% to £25.8m, while the adjusted loss before earnings, interest, tax, depreciation and amortisation was £800,000, compared to EBITDA of £9.1m a year previously. The group's adjusted pre-tax loss was £5.1m, compared to 2019's pre-tax profit of £5.3m, while the pre-tax loss was £7.6m.
As of 1640 BST, City Pub shares were up 3.45% at 135.0p.
Top Director Buys
Brown (n.) Group (BWNG)
Director name: Alliance,Joshua
Amount purchased: 1,000,000 @ 65.00p
Value: £649,999.98

The City Pub Group (CPC)
Director name: Watson,Clive
Amount purchased: 100,000 @ 132.50p
Value: £132,500.00

Glaxosmithkline (GSK)
Director name: Barron ,Hal
Amount purchased: 2,395 @ $19.33
Value: $38,185.31

Alpha Fx Group (AFX)
Director name: Thakrar,Vijay
Amount purchased: 1,248 @ 1,595.00p
Value: £19,905.60

Speedy Hire (SDY)
Director name: Dasani,Shatish D.
Amount purchased: 26,500 @ 74.80p
Value: £19,820.94

Avon Rubber (AVON)
Director name: Foyle,Bindi
Amount purchased: 350 @ 2,976.87p
Value: £10,419.04

Touchstone Exploration Inc Npv (di) (TXP)
Director name: Smith,Stanley
Amount purchased: 10,000 @ $1.65
Value: $9,761.59

Kcr Residential Reit (KCR)
Director name: White,Dominic
Amount purchased: 41,666 @ 17.50p
Value: £7,291.55

Touchstone Exploration Inc Npv (di) (TXP)
Director name: Smith,Stanley
Amount purchased: 5,000 @ $1.63
Value: $4,821.63

Touchstone Exploration Inc Npv (di) (TXP)
Director name: Smith,Stanley
Amount purchased: 5,000 @ $1.61
Value: $4,762.47

Thruvision Group (THRU)
Director name: Crockett,Adrian
Amount purchased: 1,627 @ 23.20p
Value: £377.46


Top Director Sells
Time Finance (TIME)
Director name: Roberts ,James
Amount sold: 525,616 @ 31.65p
Value: £166,357.47