Director dealings: Vivo Energy director lowers stake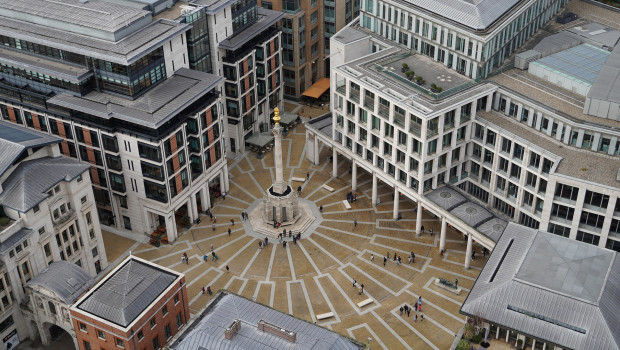 Vivo Energy revealed on Wednesday that non-executive director Temitope Lawani had disposed of 450,000 ordinary shares in the FTSE 250-listed downstream specialist.
Lawani, who was appointed to Vivo's board in March 2018, sold the shares on Tuesday at an average price of 100.0p each, for a total value of £450,000.
In late April, Vivo said it had made a strong start to the year, with first-quarter volumes continuing to recover from the "significant" impact of Covid-19.
Vivo stated gross cash profit was $195.0m in the three months to 31 March, a 9% increase on the same period a year previously, with retail volumes improving 4% and commercial volumes continuing to be impacted by weakness in the aviation and marine businesses along with the end of a large supply contract in the third quarter of 2020.
As of 1630 BST, Vivo shares were down 0.45% at 102.0p.
Top Director Buys
Henry Boot (BOOT)
Director name: Roberts,Timothy Andrew
Amount purchased: 29,300 @ 272.00p
Value: £79,696.00

Henry Boot (BOOT)
Director name: Roberts,Timothy Andrew
Amount purchased: 7,200 @ 272.00p
Value: £19,584.00

Equals Group (EQLS)
Director name: Herbert,Sian
Amount purchased: 21,800 @ 46.00p
Value: £10,028.00

Volta Finance Limited (VTA)
Director name: Meader,Paul
Amount purchased: 1,059 @ 6.06
Value: 6,417.54

Volta Finance Limited (VTA)
Director name: Page,Stephen Le
Amount purchased: 900 @ 6.06
Value: 5,454.00

Volta Finance Limited (VTA)
Director name: Harrison,Graham
Amount purchased: 794 @ 6.06
Value: 4,811.64

Volta Finance Limited (VTA)
Director name: Varotsis,Paul
Amount purchased: 742 @ 6.06
Value: 4,496.52

Luceco (LUCE)
Director name: Hornby,John
Amount purchased: 1,124 @ 320.00p
Value: £3,596.80

Capita (CPI)
Director name: Lewis,Jonathan (Jon)
Amount purchased: 403 @ 42.98p
Value: £173.21

Marshalls (MSLH)
Director name: Coffey,Martyn
Amount purchased: 21 @ 723.00p
Value: £151.83


Top Director Sells
Vivo Energy (VVO)
Director name: Lawani,Temitope
Amount sold: 450,000 @ 100.00p
Value: £450,000.00

Tyman (TYMN)
Director name: Hallas,Jo
Amount sold: 78,536 @ 429.00p
Value: £336,919.44

M&g (MNG)
Director name: Foley,John W.
Amount sold: 15,151 @ 215.40p
Value: £32,635.25

Bunzl (BNZL)
Director name: van Zanten,Frank
Amount sold: 964 @ 2,314.90p
Value: £22,315.64

M&g (MNG)
Director name: Foley,John W.
Amount sold: 6,681 @ 215.40p
Value: £14,390.87

M&g (MNG)
Director name: Bousfield,Clare
Amount sold: 5,042 @ 215.40p
Value: £10,860.47

M&g (MNG)
Director name: Bousfield,Clare
Amount sold: 1,036 @ 215.40p
Value: £2,231.54