Director dealings: Chaarat Gold chairman raises stake via Labro interest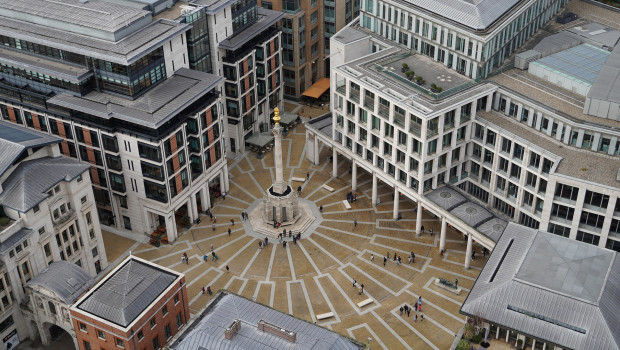 Chaarat Gold revealed on Monday that chairman Martin Andersson had upped his stake in the AIM-listed firm by 435,000 ordinary shares by virtue of his interest in Labro Investments.
Andersson, who took over as chairman in November 2019, purchased the shares via Labro on Thursday at an average price of 30.32p each, for a total value of £131,874.99.
At the tail end of 2020, Chaarat Gold updated the market on the situation in Armenia, where it has an operating mine.
The AIM-traded firm said that on 9 November, a peace deal brokered by Russia was agreed between Azerbaijan and Armenia in relation to the Nagorno-Karabakh region. Russia deployed peacekeeping resources to the region, with an initial period of five years and a potential extension for another five years.
Chaarat said the operational impact of the conflict had been limited, with management focusing on higher-grade areas and treating additional third-party ore purchases.
As of 1645 BST, CGH shares were down 4.53% at 29.50p.
Top Director Buys
Chaarat Gold Holdings Ltd. (di) (CGH)
Director name: Andersson,Martin
Amount purchased: 435,000 @ 30.32p
Value: £131,874.99

Silence Therapeutics (SLN)
Director name: Rothera,Mark
Amount purchased: 18,189 @ $7.70
Value: $115,430.48

Silence Therapeutics (SLN)
Director name: Davidson,Michael H.
Amount purchased: 12,993 @ $7.70
Value: $82,455.78

Silence Therapeutics (SLN)
Director name: Romano,Steven
Amount purchased: 12,993 @ $7.70
Value: $82,455.78

Tesco (TSCO)
Director name: Grote,Byron Elmer
Amount purchased: 24,387 @ $3.08
Value: $61,870.76

Chaarat Gold Holdings Ltd. (di) (CGH)
Director name: Andersson,Martin
Amount purchased: 150,000 @ 30.54p
Value: £45,804.79

Worldwide Healthcare Trust (WWH)
Director name: Rawal,Bandhana
Amount purchased: 810 @ 3,700.00p
Value: £29,970.00

Pittards (PTD)
Director name: Hankey,Reg H
Amount purchased: 20,000 @ 48.90p
Value: £9,780.00

Silence Therapeutics (SLN)
Director name: Lemus,Dave
Amount purchased: 651 @ $7.70
Value: $4,131.36

British Land Company (BLND)
Director name: Carter,Simon
Amount purchased: 30 @ 509.87p
Value: £152.96

Bae Systems (BA.)
Director name: Woodburn,Charles
Amount purchased: 29 @ 518.17p
Value: £150.27

Bae Systems (BA.)
Director name: Greve,Brad
Amount purchased: 29 @ 518.17p
Value: £150.27

Funding Circle Holdings (FCH)
Director name: Desai,Samir
Amount purchased: 88 @ 169.00p
Value: £148.72

Funding Circle Holdings (FCH)
Director name: White,Oliver
Amount purchased: 88 @ 169.00p
Value: £148.72

British Land Company (BLND)
Director name: McKeown,Brona
Amount purchased: 29 @ 509.87p
Value: £147.86

Victrex Plc (VCT)
Director name: Court ,Martin
Amount purchased: 6 @ 2,337.00p
Value: £140.22

Tesco (TSCO)
Director name: Stewart,Alan
Amount purchased: 60 @ 227.56p
Value: £136.54


Top Director Sells
Renalytix Ai (reg S) (RENX)
Director name: McCullough,James Renwick
Amount sold: 2,298,958 @ $6.68
Value: $12,663,510.39

Xp Power Ltd. (di) (XPP)
Director name: Peters,James E
Amount sold: 250,000 @ 5,014.10p
Value: £12,535,262.11