Director dealings: Aston Martin director makes share purchase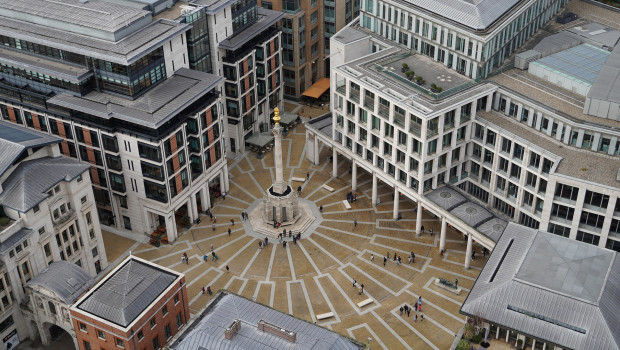 Aston Martin Lagonda revealed on Tuesday that non-executive director Robin Freestone had acquired 5,000 ordinary shares in the FTSE 250-listed luxury carmaker.
Freestone, who joined Aston Martin in late January, purchased the shares on Monday at an average price of 1,970.0p each, for a total value of £98,500.
Back in October, Aston Martin shares surged after Mercedes-Benz said it would be lifting its stake in the company to 20% over the next few years.
Mercedes said it had entered into a "new strategic technology agreement and an enhanced partnership" with Aston Martin.
As of 1610 GMT, Aston Martin shares were down 1.85% at 1,937.50p.
Top Director Buys
St James's Place (STJ)
Director name: Manduca,Paul
Amount purchased: 10,000 @ 1,205.24p
Value: £120,523.90

Aston Martin Lagonda Global Holdings (AML)
Director name: Freestone,Robin
Amount purchased: 5,000 @ 1,970.00p
Value: £98,500.00

Active Energy Group (AEG)
Director name: Leahy,James Gerald
Amount purchased: 3,000,000 @ 1.13p
Value: £33,750.00

Speedy Hire (SDY)
Director name: Dasani,Shatish D.
Amount purchased: 29,500 @ 67.39p
Value: £19,880.05

Speedy Hire (SDY)
Director name: Dasani,Shatish D.
Amount purchased: 5,500 @ 67.37p
Value: £3,705.35

Travis Perkins (TPK)
Director name: Chambers,Stuart J
Amount purchased: 238 @ 1,471.93p
Value: £3,503.20

Travis Perkins (TPK)
Director name: Redfern,Pete
Amount purchased: 83 @ 1,471.93p
Value: £1,221.71

Travis Perkins (TPK)
Director name: McConville,Coline
Amount purchased: 62 @ 1,471.93p
Value: £912.60

Travis Perkins (TPK)
Director name: Rogers,John
Amount purchased: 57 @ 1,471.93p
Value: £839.00

Travis Perkins (TPK)
Director name: Rogers ,Christopher
Amount purchased: 47 @ 1,471.93p
Value: £691.81

Travis Perkins (TPK)
Director name: Culver,Marianne
Amount purchased: 42 @ 1,471.93p
Value: £618.21

Premier Oil (PMO)
Director name: Rose ,Richard
Amount purchased: 504 @ 12.50p
Value: £63.00


Top Director Sells
St James's Place (STJ)
Director name: Gascoigne,Ian
Amount sold: 277,000 @ 1,165.00p
Value: £3,227,049.89

Imperial Brands (IMB)
Director name: Tant,Oliver
Amount sold: 5,281 @ 1,366.06p
Value: £72,141.46

Active Energy Group (AEG)
Director name: Leahy,James Gerald
Amount sold: 3,000,000 @ 1.13p
Value: £33,750.00

Ao World (AO.)
Director name: Higgins,Mark
Amount sold: 10,112 @ 281.80p
Value: £28,495.62

Cranswick (CWK)
Director name: Davey,Martin T P
Amount sold: 350 @ 3,412.40p
Value: £11,943.40