Director dealings: Fireangel director ups stake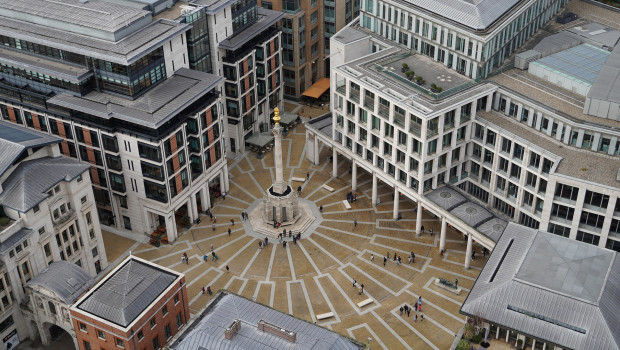 Fireangel Safety Technology revealed on Wednesday that non-executive director Graham Whitworth had acquired 76,144 ordinary shares in the AIM-listed home safety products group.
Whitworth, who led Sprue Aegis' original IPO, purchased the shares at an average price of 26.25p each, for a total value of £19,987.80.
As a result of the transaction, Whitworth and his wife now have a total beneficial interest of 3.63m ordinary shares, representing 2.87% of the company's current issued share capital.
As of 1630 GMT, Fireangel shares were down 6.98% at 24.0p.
Top Director Buys
The Panoply Holdings (TPX)
Director name: Rigby,Oliver James
Amount purchased: 41,009 @ 195.00p
Value: £79,967.55

Grit Real Estate Income Group Limited Npv (di) (GR1T)
Director name: Love,David
Amount purchased: 41,013 @ 48.74p
Value: £19,989.74

Fireangel Safety Technology Group (FA.)
Director name: Whitworth,Graham Reginald Alexander
Amount purchased: 76,144 @ 26.25p
Value: £19,987.80

Capital Gearing Trust (CGT)
Director name: Archibald ,Robin
Amount purchased: 256 @ 4,679.69p
Value: £11,980.01

Triad Group (TRD)
Director name: Eckes ,Tim
Amount purchased: 14,448 @ 80.20p
Value: £11,587.30

Carr's Group (CARR)
Director name: Worby,John
Amount purchased: 7,500 @ 126.74p
Value: £9,505.87

Alliance Trust (ATST)
Director name: Samuel,Christopher
Amount purchased: 77 @ 917.90p
Value: £706.78

Alliance Trust (ATST)
Director name: Samuel,Christopher
Amount purchased: 59 @ 917.90p
Value: £541.56

Alliance Trust (ATST)
Director name: Samuel,Christopher
Amount purchased: 32 @ 917.90p
Value: £293.73

Yougov (YOU)
Director name: McIntosh,Alex
Amount purchased: 24 @ 1,065.00p
Value: £255.60

M&g (MNG)
Director name: Bousfield,Clare
Amount purchased: 76 @ 198.30p
Value: £150.71

Firstgroup (FGP)
Director name: Mangold,Ryan
Amount purchased: 196 @ 76.67p
Value: £150.27

Unilever (ULVR)
Director name: Pitkethly,Graeme
Amount purchased: 3 @ 4,445.00p
Value: £133.35

Imi (IMI)
Director name: Shook ,Daniel
Amount purchased: 10 @ 1,256.00p
Value: £125.60

Imi (IMI)
Director name: Twite,Roy
Amount purchased: 10 @ 1,256.00p
Value: £125.60

Glaxosmithkline (GSK)
Director name: Walmsley,Emma
Amount purchased: 9 @ 1,384.25p
Value: £124.58

Triad Group (TRD)
Director name: Eckes ,Tim
Amount purchased: 112 @ 84.95p
Value: £95.14


Top Director Sells
The Panoply Holdings (TPX)
Director name: Rigby,Oliver James
Amount sold: 41,009 @ 195.00p
Value: £79,967.55

Vaalco Energy, Inc (di) (EGY)
Director name: Bounds,Cary
Amount sold: 39,027 @ $1.91
Value: $61,467.44

Carr's Group (CARR)
Director name: Austin,Neil
Amount sold: 39,875 @ 125.00p
Value: £49,843.75

Londonmetric Property (LMP)
Director name: Vaughan,Patrick
Amount sold: 7,000 @ 230.90p
Value: £16,163.00

Triad Group (TRD)
Director name: Eckes ,Tim
Amount sold: 14,560 @ 80.00p
Value: £11,648.00