Director dealings: Pantheon International director snaps up shares via trust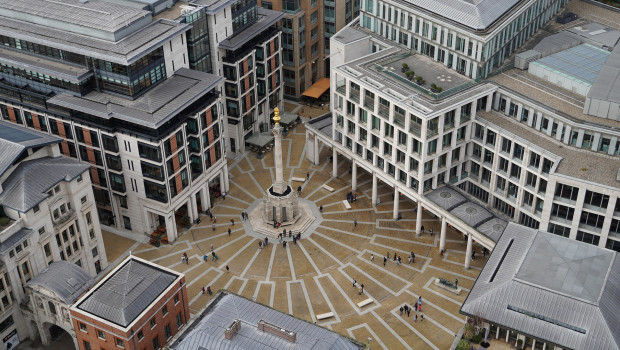 Pantheon International said on Friday that non-executive director John Burgess' The November 1990 Trust had acquired 153,081 ordinary shares in the FTSE 250-listed private equity investor.
Burgess, who was appointed to the group's board in November 2016, purchased the shares via his interest in the trust on Thursday at an average price of 2,515.0p each, for a total value of £3.84m.
Back in November, Pantheon International saw its net asset value per share increase 3.5%, hitting 3,010.9p as of 31 October.
Valuation gains added 12.3p and investment income added 1.4p, while foreign exchange movements took off 5.7p and expenses and taxes subtracted 4.5p.
As of 1630 GMT, Pantheon shares were down 1.37% at 2,520.0p.
Top Director Buys
Pantheon International (PIN)
Director name: Burgess ,John
Amount purchased: 153,081 @ 2,515.00p
Value: £3,849,987.09

Chelverton Uk Dividend Trust (SDV)
Director name: of Lerwick,Lord Lamont
Amount purchased: 83,976 @ 168.45p
Value: £141,457.57

Fulcrum Utility Services Ltd. (di) (FCRM)
Director name: Turner,Jonathan
Amount purchased: 250,000 @ 36.00p
Value: £90,000.00

Rolls-royce Holdings (RR.)
Director name: Davis ,Ian
Amount purchased: 1,815 @ 108.85p
Value: £1,975.63

Rolls-royce Holdings (RR.)
Director name: Yang,Lee Hsien
Amount purchased: 901 @ 108.85p
Value: £980.74

The Gym Group (GYM)
Director name: George,Mark
Amount purchased: 272 @ 220.00p
Value: £598.40

Phoenix Group Holdings (PHNX)
Director name: Thakrar,Rakesh
Amount purchased: 21 @ 721.60p
Value: £151.54

Phoenix Group Holdings (PHNX)
Director name: Briggs,Andrew
Amount purchased: 21 @ 721.60p
Value: £151.54

Daily Mail And General Trust A (non.v) (DMGT)
Director name: Zwillenberg,Paul
Amount purchased: 20 @ 757.00p
Value: £151.40

Daily Mail And General Trust A (non.v) (DMGT)
Director name: Beatty,Kevin
Amount purchased: 20 @ 757.00p
Value: £151.40

Charles Stanley Group (CAY)
Director name: Abberley,Paul
Amount purchased: 54 @ 279.80p
Value: £151.09

Charles Stanley Group (CAY)
Director name: Coutts,Ben Money
Amount purchased: 54 @ 279.80p
Value: £151.09

National Grid (NG.)
Director name: Pettigrew,John
Amount purchased: 17 @ 887.20p
Value: £150.82

National Grid (NG.)
Director name: Agg,Andrew
Amount purchased: 16 @ 887.20p
Value: £141.95

British American Tobacco (BATS)
Director name: Marroco,Tadeu
Amount purchased: 5 @ 2,811.85p
Value: £140.59


Top Director Sells
Impax Asset Management Group (IPX)
Director name: Simm,Ian
Amount sold: 100,000 @ 840.00p
Value: £839,999.96

Tremor International Ltd (di) (TRMR)
Director name: Druker,Ofer
Amount sold: 199,784 @ 362.41p
Value: £724,037.38

Impax Asset Management Group (IPX)
Director name: Ridge,Charlie
Amount sold: 28,333 @ 750.00p
Value: £212,497.50

Stock Spirits Group (STCK)
Director name: Stachowicz,Miroslaw
Amount sold: 41,751 @ 268.23p
Value: £111,988.71