Director dealings: Hargreaves Lansdown director ups stake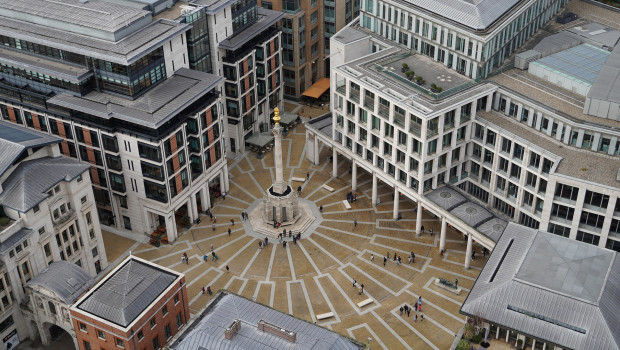 Hargreaves Lansdown revealed on Monday that non-executive director John Troiano had purchased 14,400 ordinary shares in the FTSE-100 listed financial services company.
Troiano, who joined Hargreaves' board back in January, snapped up the shares on Wednesday at an average price of 1,362.70p each, for a total value of £196,229.35.
Earlier in October, Hargreaves said it made a good start to the financial year as the investment platform reported £800.0m of net new business and revenue up 12% in the first quarter.
Revenue rose to £143.7m from £128.1m in the three months to the end of September, while assets under administration rose 3% to £106.9bn since the end of June
As of 1625 BST, Hargreaves Lansdown shares were down 2.02% at 1,385.50p.
Top Director Buys
Hargreaves Lansdown (HL.)
Director name: Troiano,John
Amount purchased: 14,400 @ 1,362.70p
Value: £196,229.35

Energean (ENOG)
Director name: Topouzoglou,Efstathios
Amount purchased: 21,231 @ 528.00p
Value: £112,099.68

Energean (ENOG)
Director name: Topouzoglou,Efstathios
Amount purchased: 20,000 @ 533.00p
Value: £106,600.00

Capital & Counties Properties (CAPC)
Director name: Lane,Jonathan S
Amount purchased: 100,000 @ 105.64p
Value: £105,637.00

Capital & Counties Properties (CAPC)
Director name: Staunton,Henry
Amount purchased: 100,000 @ 103.30p
Value: £103,295.30

Jupiter Us Smaller Companies (JUS)
Director name: White,Stephen
Amount purchased: 10,000 @ 1,020.00p
Value: £102,000.00

Capital & Counties Properties (CAPC)
Director name: Hawksworth,Ian
Amount purchased: 88,888 @ 106.44p
Value: £94,612.30

Victoria (VCP)
Director name: Petken,Gavin
Amount purchased: 8,016 @ 499.00p
Value: £39,999.84

Capital & Counties Properties (CAPC)
Director name: Jobanputra,Situl
Amount purchased: 37,500 @ 106.44p
Value: £39,914.96

Capital & Counties Properties (CAPC)
Director name: McGrath,Michelle
Amount purchased: 20,000 @ 106.44p
Value: £21,287.98

Palace Capital (PCA)
Director name: Silvester,Stephen John
Amount purchased: 4,655 @ 192.24p
Value: £8,948.77

Capital & Counties Properties (CAPC)
Director name: Boyle,Charlotte
Amount purchased: 5,000 @ 107.12p
Value: £5,355.95

Capital & Counties Properties (CAPC)
Director name: Boyle,Charlotte
Amount purchased: 5,000 @ 107.12p
Value: £5,355.95


Top Director Sells
Palace Capital (PCA)
Director name: Silvester,Stephen John
Amount sold: 4,655 @ 186.67p
Value: £8,689.49