Director dealings: Electrcomponents CEO sells shares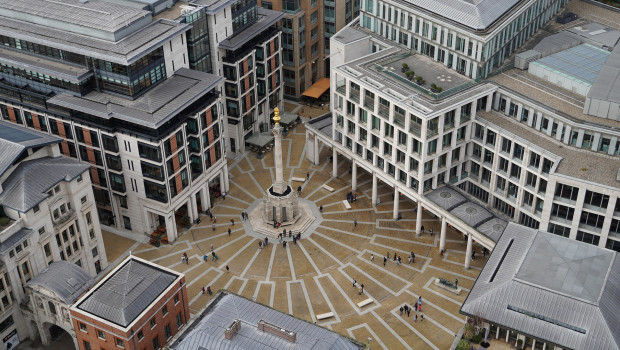 Electrocomponents said on Wednesday that chief executive Lindsley Ruth had disposed of 15,706 ordinary shares in the FTSE 250-listed industrial and electronics products distributor.
Ruth, who joined the group's board in 2015, sold the shares on Tuesday at an average price of 665.03p each, for a total value of £104,449.61.
Back in June, JPMorgan Cazenove downgraded its rating on shares of Electrocomponents to 'neutral' from 'overweight' and cut its price target to 746.0p from 811.0p, mainly on valuation grounds following a strong recent share price performance.
It said the company's full-year results were solid, with pre-tax profits of £215.0m, at the upper end of consensus versus guidance for the lower end.
"However, at circa 18x recovered earnings, we'd prefer to look elsewhere or wait for a cheaper entry point," the bank said.
As of 1630 BST, Electrocomponents shares were up 0.22% at 669.50p.
Top Director Buys
Hongkong Land Holding Ltd. (sing.reg) (HKLD)
Director name: Wong,Robert
Amount purchased: 194,900 @ $3.95
Value: $769,855.01

Hongkong Land Holding Ltd. (sing.reg) (HKLD)
Director name: Wong,Robert
Amount purchased: 111,500 @ $3.94
Value: $439,310.01

Dalata Hotel Group (DAL)
Director name: McCann,Pat
Amount purchased: 90,000 @ 2.55
Value: 206,756.75

Dalata Hotel Group (DAL)
Director name: McKeon,Seán
Amount purchased: 50,000 @ 2.55
Value: 114,864.86

Dalata Hotel Group (DAL)
Director name: McNally,Stephen
Amount purchased: 22,500 @ 2.55
Value: 51,689.19

Dalata Hotel Group (DAL)
Director name: Sweeney,Margaret
Amount purchased: 20,000 @ 255.00p
Value: £51,000.00

Dalata Hotel Group (DAL)
Director name: Hennessy,John
Amount purchased: 20,000 @ 2.55
Value: 45,945.95

Dalata Hotel Group (DAL)
Director name: Crowley,Dermot
Amount purchased: 20,000 @ 2.55
Value: 45,945.95

Dalata Hotel Group (DAL)
Director name: Dix ,Robert
Amount purchased: 19,607 @ 2.55
Value: 45,043.11

Vpc Specialty Lending Investments (VSL)
Director name: Levy,Richard
Amount purchased: 68,688 @ 63.20p
Value: £43,410.82

Moneysupermarket.com Group (MONY)
Director name: Bilefield,James
Amount purchased: 10,000 @ 300.61p
Value: £30,060.80

Dalata Hotel Group (DAL)
Director name: Casserly,Shane
Amount purchased: 10,196 @ 2.55
Value: 23,423.24

Dalata Hotel Group (DAL)
Director name: Smiddy,Alf
Amount purchased: 10,000 @ 2.55
Value: 22,972.97

Anglo Pacific Group (APF)
Director name: Meier,Patrick
Amount purchased: 20,000 @ 104.60p
Value: £20,920.00

Anglo Pacific Group (APF)
Director name: Treger,Julian
Amount purchased: 20,000 @ 104.50p
Value: £20,900.00

Domino's Pizza Group (DOM)
Director name: Bull,Ian
Amount purchased: 5,000 @ 341.05p
Value: £17,052.50

Anglo Pacific Group (APF)
Director name: Stan,Robert
Amount purchased: 14,500 @ 106.76p
Value: £15,480.20

Anglo Pacific Group (APF)
Director name: Stan,Robert
Amount purchased: 11,500 @ 107.00p
Value: £12,305.00

Edge Performance Vct 'h' Shares (EDGH)
Director name: Goodfellow,Robin
Amount purchased: 20,000 @ 45.00p
Value: £9,000.00

Dalata Hotel Group (DAL)
Director name: McMeikan,Elizabeth
Amount purchased: 2,500 @ 2.55
Value: 5,743.24

Travis Perkins (TPK)
Director name: Chambers,Stuart J
Amount purchased: 227 @ 1,238.57p
Value: £2,811.56

Severn Trent (SVT)
Director name: Nebhrajani,Sharmila
Amount purchased: 100 @ 2,376.75p
Value: £2,376.75

Travis Perkins (TPK)
Director name: Redfern,Pete
Amount purchased: 63 @ 1,238.57p
Value: £780.30

Travis Perkins (TPK)
Director name: McConville,Coline
Amount purchased: 58 @ 1,238.57p
Value: £718.37

Travis Perkins (TPK)
Director name: Illingworth,Richard Blair
Amount purchased: 56 @ 1,238.57p
Value: £693.60

Travis Perkins (TPK)
Director name: Rogers,John
Amount purchased: 53 @ 1,238.57p
Value: £656.44

Travis Perkins (TPK)
Director name: Rogers ,Christopher
Amount purchased: 37 @ 1,238.57p
Value: £458.27

Travis Perkins (TPK)
Director name: Culver,Marianne
Amount purchased: 35 @ 1,238.57p
Value: £433.50

Great Portland Estates (GPOR)
Director name: Courtauld,Toby
Amount purchased: 25 @ 604.13p
Value: £151.03

Natwest Group Plc Ord 100p (NWG)
Director name: Murray,Katie
Amount purchased: 132 @ 114.00p
Value: £150.48

Centrica (CNA)
Director name: OÂ'Shea,Chris
Amount purchased: 333 @ 45.15p
Value: £150.34

Virgin Money Uk (VMUK)
Director name: Smith,Ian S
Amount purchased: 165 @ 90.73p
Value: £149.70

Great Portland Estates (GPOR)
Director name: Sanderson,Nick
Amount purchased: 24 @ 604.13p
Value: £144.99


Top Director Sells
Electrocomponents (ECM)
Director name: Ruth,Lindsley
Amount sold: 15,706 @ 665.03p
Value: £104,449.61

Vesuvius (VSVS)
Director name: André,Patrick
Amount sold: 14,062 @ 395.30p
Value: £55,587.09