Director dealings: Watkin Jones director makes share purchase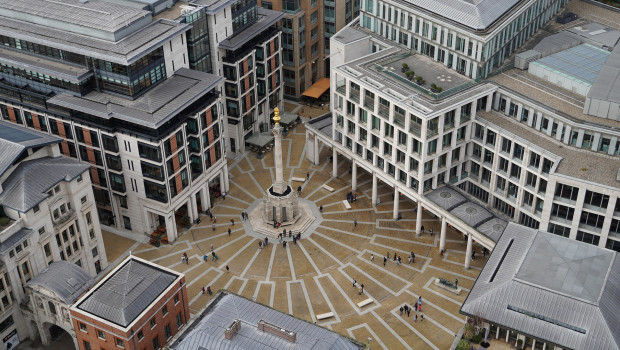 Watkin Jones revealed on Monday that non-executive director Elizabeth Reilly had acquired 20,000 ordinary shares in the AIM-listed builder and manager of rented accommodation.
Reilly, who joined WJG's board in January 2019, purchased the shares last Thursday at an average price of 137.69p each, for a total value of £27,538.
Back in April, Watkin Jones scrapped its interim dividend and withdrawn financial guidance after the Covid-19 virus disrupted the student accommodation specialist.
Watkin Jones said first-half trading was strong and that it expects to report revenue and earnings in line with expectations when its results are released. But after halting non-essential work on construction sites the company said those measures would affect financial performance.
To conserve cash it said it would not pay a dividend for the six months to the end of March.
As of 1630 BST, Watkin Jones shares were down 2.16% at 135.60p.
Top Director Buys
Symphony International Holdings Ltd. (SIHL)
Director name: Thadani,Anil
Amount purchased: 1,000,000 @ $0.30
Value: $300,000.01

Symphony International Holdings Ltd. (SIHL)
Director name: Thadani,Anil
Amount purchased: 1,000,000 @ $0.30
Value: $299,699.99

Value And Income Trust (VIN)
Director name: Kay,John
Amount purchased: 40,000 @ 177.00p
Value: £70,800.00

Vitec Group (VTC)
Director name: Bird,Stephen
Amount purchased: 10,000 @ 654.00p
Value: £65,400.00

Henderson High Income Trust (HHI)
Director name: Cranfield,Richard
Amount purchased: 30,000 @ 138.70p
Value: £41,610.00

Vitec Group (VTC)
Director name: McHoul,Ian P
Amount purchased: 5,000 @ 683.34p
Value: £34,167.00

Watkin Jones (WJG)
Director name: Reilly,Liz
Amount purchased: 20,000 @ 137.69p
Value: £27,538.00

Dwf Group (DWF)
Director name: Bloomer,Jonathan
Amount purchased: 40,000 @ 65.54p
Value: £26,216.00

Ariana Resources (AAU)
Director name: Villiers,Michael de
Amount purchased: 350,000 @ 5.55p
Value: £19,425.00

Ariana Resources (AAU)
Director name: Villiers,Michael de
Amount purchased: 350,000 @ 5.50p
Value: £19,250.00

Witan Pacific Inv Trust (WPC)
Director name: Ralph,Chris
Amount purchased: 5,079 @ 370.00p
Value: £18,792.30

Ariana Resources (AAU)
Director name: Villiers,Michael de
Amount purchased: 255,000 @ 5.55p
Value: £14,152.50

Vitec Group (VTC)
Director name: Penny,Duncan
Amount purchased: 2,000 @ 654.50p
Value: £13,090.00

Easyjet (EZJ)
Director name: Southern ,Julie
Amount purchased: 1,771 @ 561.00p
Value: £9,935.31

Diageo (DGE)
Director name: Ferrán,Javier
Amount purchased: 322 @ 2,572.00p
Value: £8,281.84

Rolls-royce Holdings (RR.)
Director name: Davis ,Ian
Amount purchased: 799 @ 247.30p
Value: £1,975.93

Ig Group Holdings (IGG)
Director name: Felix,June
Amount purchased: 242 @ 743.66p
Value: £1,799.66

Rolls-royce Holdings (RR.)
Director name: Yang,Lee Hsien
Amount purchased: 397 @ 247.30p
Value: £981.78

Cmc Markets (CMCX)
Director name: Marshall,Euan
Amount purchased: 96 @ 312.00p
Value: £299.52

Cmc Markets (CMCX)
Director name: Fineberg,David
Amount purchased: 96 @ 312.00p
Value: £299.52

Diageo (DGE)
Director name: Mikells,Kathryn
Amount purchased: 6 @ 2,562.20p
Value: £153.73

National Grid (NG.)
Director name: Agg,Andrew
Amount purchased: 17 @ 903.02p
Value: £153.51

National Grid (NG.)
Director name: Pettigrew,John
Amount purchased: 17 @ 903.02p
Value: £153.51

British American Tobacco (BATS)
Director name: Marroco,Tadeu
Amount purchased: 6 @ 2,558.00p
Value: £153.48

Spectris (SXS)
Director name: Heath ,Andrew
Amount purchased: 6 @ 2,550.00p
Value: £153.00

Spectris (SXS)
Director name: Harding ,Derek
Amount purchased: 6 @ 2,550.00p
Value: £153.00

Daily Mail And General Trust A (non.v) (DMGT)
Director name: Zwillenberg,Paul
Amount purchased: 21 @ 704.00p
Value: £147.84

Barr (a.g.) (BAG)
Director name: White,Roger Alexander
Amount purchased: 34 @ 433.50p
Value: £147.39

Barr (a.g.) (BAG)
Director name: Kemp,Jonathan David
Amount purchased: 34 @ 433.50p
Value: £147.39

Barr (a.g.) (BAG)
Director name: Lorimer,Stuart
Amount purchased: 34 @ 433.50p
Value: £147.39

Tesco (TSCO)
Director name: Lewis,Dave
Amount purchased: 62 @ 223.55p
Value: £138.60

Tesco (TSCO)
Director name: Stewart,Alan
Amount purchased: 62 @ 223.55p
Value: £138.60

Diageo (DGE)
Director name: Moriarty,Siobhán
Amount purchased: 5 @ 2,562.20p
Value: £128.11

Daily Mail And General Trust A (non.v) (DMGT)
Director name: Beatty,Kevin
Amount purchased: 18 @ 704.00p
Value: £126.72

National Grid (NG.)
Director name: Kay,Alison
Amount purchased: 14 @ 903.02p
Value: £126.42


Top Director Sells
National Grid (NG.)
Director name: Pettigrew,John
Amount sold: 149,770 @ 903.83p
Value: £1,353,662.27

Ig Group Holdings (IGG)
Director name: Noble,Jon
Amount sold: 115,044 @ 735.29p
Value: £845,907.03

Ig Group Holdings (IGG)
Director name: Messer,Bridget
Amount sold: 112,042 @ 735.29p
Value: £823,833.62

National Grid (NG.)
Director name: Kay,Alison
Amount sold: 36,403 @ 903.83p
Value: £329,020.28

Ig Group Holdings (IGG)
Director name: Felix,June
Amount sold: 34,344 @ 735.29p
Value: £252,528.00

Ariana Resources (AAU)
Director name: Villiers,Michael de
Amount sold: 3,000,000 @ 5.56p
Value: £166,800.00

National Grid (NG.)
Director name: Agg,Andrew
Amount sold: 12,507 @ 903.83p
Value: £113,041.69

Ig Group Holdings (IGG)
Director name: Felix,June
Amount sold: 13,611 @ 735.29p
Value: £100,080.32

National Grid (NG.)
Director name: Agg,Andrew
Amount sold: 10,236 @ 903.83p
Value: £92,515.77

Xp Power Ltd. (di) (XPP)
Director name: Sng ,Andy
Amount sold: 854 @ 4,302.37p
Value: £36,742.24

Xp Power Ltd. (di) (XPP)
Director name: Sng ,Andy
Amount sold: 420 @ 4,302.37p
Value: £18,069.95