Director dealings: Shearwater brass make share purchase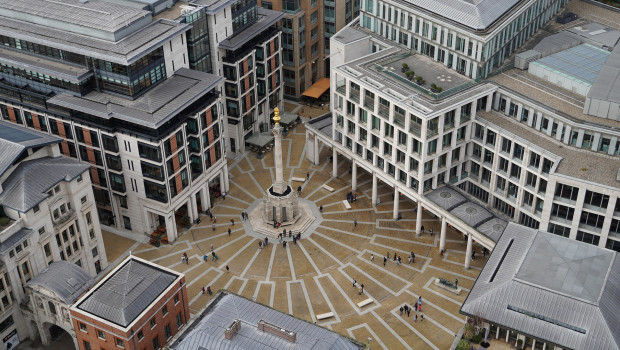 Shearwater Group revealed on Thursday that chairman David Williams and chief executive Phil Higgins had both acquired five million ordinary shares in the AIM-listed cybersecurity firm.
Higgins, who took over as CEO back in April, purchased the shares on Wednesday at an average price of 172p each, for a total value of £8,6m, while Williams snapped his up at an average price of 170p each, for a total of £8.5m.
Earlier in the month, Shearwater's Pentest subsidiary has scored a one-year contract with an unnamed technology firm worth more than $1m.
Under the terms of the agreement, Pentest will deliver a framework for the provision of vulnerability assessment and penetration testing services to the client, forming a key function within its cloud technology infrastructure.
As of 1630 BST, Shearwater shares had dipped 1.71% to 1.72p.
Top Director Buys
Shearwater Group (SWG)
Director name: Higgins,Phil
Amount purchased: 5,000,000 @ 172.00p
Value: £8,600,000.14

Shearwater Group (SWG)
Director name: Williams,David
Amount purchased: 5,000,000 @ 170.00p
Value: £8,500,000.24

Eco (atlantic) Oil & Gas Npv (di) (ECO)
Director name: Holzman,Gil
Amount purchased: 33,865 @ 148.00p
Value: £50,120.20

Merian Chrysalis Investment Company Limited Npv (MERI)
Director name: Haining,Andrew
Amount purchased: 15,000 @ 120.00p
Value: £18,000.00

Merian Chrysalis Investment Company Limited Npv (MERI)
Director name: Holden,Simon
Amount purchased: 12,500 @ 120.00p
Value: £15,000.00

Coral Products (CRU)
Director name: Grimmond,Joseph (Joe)
Amount purchased: 250,000 @ 5.80p
Value: £14,497.50

Cambridge Cognition Holdings (COG)
Director name: Stork,Matthew
Amount purchased: 50,000 @ 28.50p
Value: £14,250.00

Coral Products (CRU)
Director name: Grimmond,Joseph (Joe)
Amount purchased: 250,000 @ 5.69p
Value: £14,225.00

Hunters Property (HUNT)
Director name: Hill,Harry D
Amount purchased: 30,000 @ 42.50p
Value: £12,750.00

Merian Chrysalis Investment Company Limited Npv (MERI)
Director name: Coe,Stephen
Amount purchased: 10,000 @ 120.00p
Value: £12,000.00

Jpmorgan European Inv Trust Growth Shares (JETG)
Director name: Dhut,Rita
Amount purchased: 6,625 @ 153.00p
Value: £10,136.25

Fusion Antibodies (FAB)
Director name: Mawson,Alan
Amount purchased: 15,000 @ 65.00p
Value: £9,750.00

Coral Products (CRU)
Director name: Freud,Paul
Amount purchased: 100,000 @ 5.69p
Value: £5,690.00


Top Director Sells