Director dealings: Hilton Foods chairman lowers stake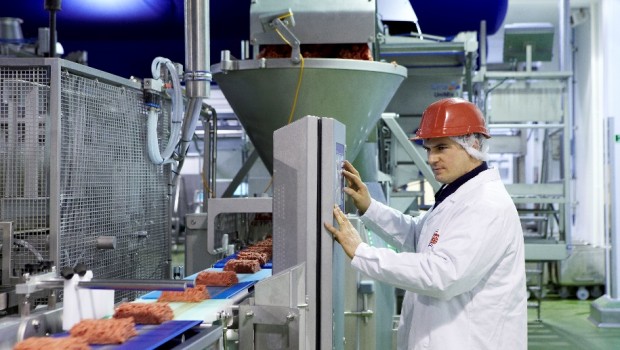 Hilton Food chairman Robert Watson disposed of 50,000 ordinary shares in the FTSE 250-listed producer on Friday.
Watson, who joined Hilton as CEO in 2002, sold the shares at an average price of 950p each, for a total value of £475,000.
Hilton Food said on Thursday that it performed in line with expectations in the year to 30 December 2018, driven by Seachill and its Australian operations.
The company saw "strong" year-on-year sales growth, with growth in a number of existing and new markets. In Western Europe, it has continued to grow the business, with higher turnover, particularly in the UK and Ireland.
As of 1650 GMT, Hilton shares had slipped 1.24% to 956p
Top Director Buys
C&c Group (CCR)
Director name: Glancey,Stephen
Amount purchased: 30,000 @ 3.00
Value: 90,000.00

Princess Private Equity Holding Ltd. (eur) (PEY)
Director name: Page,Stephen Le
Amount purchased: 7,500 @ 9.36
Value: 70,200.00

Futura Medical (FUM)
Director name: Clarke,John M
Amount purchased: 57,250 @ 25.10p
Value: £14,369.75

Dekeloil Public Ltd (DKL)
Director name: Kol,Yehoshua Shai
Amount purchased: 279,400 @ 3.65p
Value: £10,198.10

Dekeloil Public Ltd (DKL)
Director name: Moore,Lincoln John
Amount purchased: 285,000 @ 3.44p
Value: £9,805.43

Futura Medical (FUM)
Director name: Freeman,Jonathan David
Amount purchased: 19,578 @ 25.10p
Value: £4,914.08

Manchester & London Investment Trust (MNL)
Director name: Wright,Daniel
Amount purchased: 1,000 @ 441.86p
Value: £4,418.60

Oxford Instruments (OXIG)
Director name: Barkshire,Ian
Amount purchased: 16 @ 929.00p
Value: £148.64

Oxford Instruments (OXIG)
Director name: Hill,Gavin
Amount purchased: 16 @ 929.00p
Value: £148.64

Unilever (ULVR)
Director name: Pitkethly,Graeme
Amount purchased: 3 @ 4,088.00p
Value: £122.64


Top Director Sells
Hilton Food Group (HFG)
Director name: Watson,Robert
Amount sold: 50,000 @ 950.00p
Value: £475,000.00