Director dealings: Agronomics director raises stake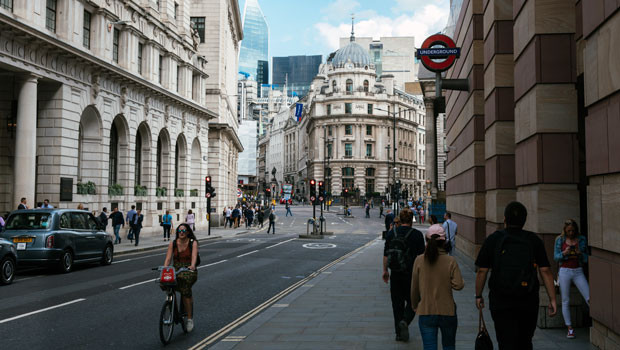 Agronomics revealed on Tuesday that executive director James Mellon had acquired 666,001 ordinary shares in the AIM-listed cellular agriculture firm.
Mellon, who is also the co-founder and chairman of Regent Pacific Group, purchased the shares on Monday at an average price of 10.49p each, for a total value of £69,863.51.
Following the transaction, Mellon holds an interest in a total of 154.16m ordinary Agronomics shares.
As of 1610 BST, Agronomics shares were up 2.95% at 10.81p.
Reporting by Iain Gilbert at Sharecast.com
Top Director Buys
London Stock Exchange Group (LSEG)
Director name: Brand,Martin
Amount purchased: 9,971 @ 7,806.90p
Value: £778,426.00

Prudential (PRU)
Director name: Koong,Chua Sock
Amount purchased: 7,500 @ $100.61
Value: $81,430.97

Agronomics Limited (ANIC)
Director name: Mellon,James (Jim)
Amount purchased: 666,001 @ 10.49p
Value: £69,863.51

Hgcapital Trust (HGT)
Director name: Strang,Jim
Amount purchased: 15,016 @ 331.22p
Value: £49,736.00

Hgcapital Trust (HGT)
Director name: Strang,Jim
Amount purchased: 15,016 @ 331.22p
Value: £49,736.00

Headlam Group (HEAD)
Director name: Edelman,Keith
Amount purchased: 9,788 @ 304.96p
Value: £29,849.48

Real Estate Investors (RLE)
Director name: Stringer,Ian
Amount purchased: 99,600 @ 28.00p
Value: £27,888.00

Target Healthcare Reit Ltd (THRL)
Director name: Cotton ,Richard
Amount purchased: 30,000 @ 67.00p
Value: £20,100.00

Town Centre Securities (TOWN)
Director name: Ziff,Michael
Amount purchased: 14,500 @ 138.20p
Value: £20,039.00

Anglo American (AAL)
Director name: Chambers,Stuart J
Amount purchased: 661 @ 2,493.30p
Value: £16,480.71

Anpario (ANP)
Director name: Edwards,Richard
Amount purchased: 5,000 @ 217.94p
Value: £10,897.00

Anpario (ANP)
Director name: Edwards,Richard
Amount purchased: 5,000 @ 217.56p
Value: £10,878.00

Diversified Energy Company (DEC)
Director name: Klaber,Kathryn
Amount purchased: 10,000 @ $1.17
Value: $9,675.93

Anpario (ANP)
Director name: Wilson,Marc
Amount purchased: 3,275 @ 218.44p
Value: £7,153.91

Anglo American (AAL)
Director name: Nyembezi,Nonkululeko
Amount purchased: 278 @ 2,493.30p
Value: £6,931.37

Pharos Energy (PHAR)
Director name: Brown,Jann M
Amount purchased: 28,679 @ 22.83p
Value: £6,547.21

Gelion (GELN)
Director name: Gupta,Amit
Amount purchased: 15,000 @ 40.00p
Value: £6,000.00

Aviva (AV.)
Director name: Lambert,Pippa
Amount purchased: 1,302 @ 418.90p
Value: £5,454.14

Audioboom Group (BOOM)
Director name: Tobin,Michael
Amount purchased: 1,162 @ 420.00p
Value: £4,880.40

Anpario (ANP)
Director name: Wilson,Marc
Amount purchased: 2,055 @ 218.44p
Value: £4,488.94

Pharos Energy (PHAR)
Director name: Rivett,Sue
Amount purchased: 4,271 @ 22.83p
Value: £975.04


Top Director Sells
Town Centre Securities (TOWN)
Director name: Ziff,Michael
Amount sold: 14,500 @ 138.00p
Value: £20,010.00

Reach (RCH)
Director name: Mullen,Jim
Amount sold: 18,080 @ 73.75p
Value: £13,334.00

Anpario (ANP)
Director name: Wilson,Marc
Amount sold: 2,055 @ 216.50p
Value: £4,449.07