Director dealings: Ferrexpo CEO raises stake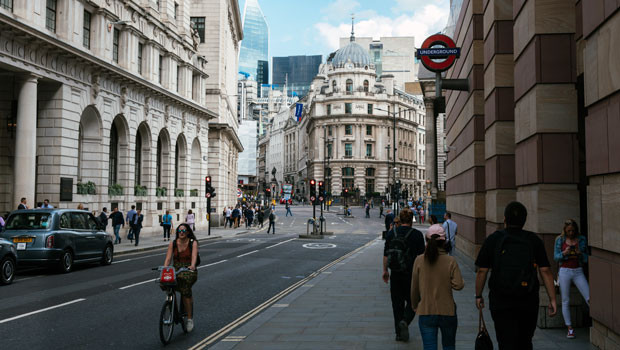 Ferrexpo revealed on Thursday that chief executive Jim North had acquired 83,772 ordinary shares in the FTSE 250-listed commodity trading and mining company.
North, who joined the firm in 2014, purchased the shares on Monday at an average price of 121.0p each, for a total value of £101,364.12.
As of 1615 GMT, Ferrexpo shares were up 1.29% at 118.0p.
Reporting by Iain Gilbert at Sharecast.com
Top Director Buys
Schroders (SDR)
Director name: Schroder,Leonie
Amount purchased: 14,486,670 @ 474.10p
Value: £68,680,752.39

Schroders (SDR)
Director name: Howard,Claire Fitzalan
Amount purchased: 8,909,356 @ 474.10p
Value: £42,238,918.49

Schroders (SDR)
Director name: Howard,Claire Fitzalan
Amount purchased: 8,873,754 @ 474.10p
Value: £42,070,130.76

Schroders (SDR)
Director name: Schroder,Leonie
Amount purchased: 5,513,818 @ 474.10p
Value: £26,140,801.77

Schroders (SDR)
Director name: Howard,Claire Fitzalan
Amount purchased: 5,481,982 @ 474.10p
Value: £25,989,868.50

Schroders (SDR)
Director name: Howard,Claire Fitzalan
Amount purchased: 5,018,905 @ 474.10p
Value: £23,794,438.03

Schroders (SDR)
Director name: Howard,Claire Fitzalan
Amount purchased: 463,077 @ 474.10p
Value: £2,195,430.47

Schroders (SDR)
Director name: Schroder,Leonie
Amount purchased: 241,963 @ 474.10p
Value: £1,147,137.40

Schroders (SDR)
Director name: Schroder,Leonie
Amount purchased: 225,402 @ 474.10p
Value: £1,068,622.32

Schroders (SDR)
Director name: Schroder,Leonie
Amount purchased: 225,402 @ 474.10p
Value: £1,068,622.32

Schroders (SDR)
Director name: Schroder,Leonie
Amount purchased: 225,401 @ 474.10p
Value: £1,068,617.58

Schroders (SDR)
Director name: Schroder,Leonie
Amount purchased: 132,393 @ 474.10p
Value: £627,670.19

Schroders (SDR)
Director name: Howard,Claire Fitzalan
Amount purchased: 114,437 @ 474.10p
Value: £542,541.47

Ferguson (FERG)
Director name: Metcalf ,James
Amount purchased: 4,000 @ $133.65
Value: $440,842.08

Schroders (SDR)
Director name: Schroder,Leonie
Amount purchased: 35,602 @ 474.10p
Value: £168,787.73

Schroders (SDR)
Director name: Howard,Claire Fitzalan
Amount purchased: 35,602 @ 474.10p
Value: £168,787.73

Diversified Energy Company (DEC)
Director name: Turner, Jr.,David J
Amount purchased: 160,000 @ 94.69p
Value: £151,504.00

Ferrexpo (FXPO)
Director name: North,James
Amount purchased: 83,772 @ 121.00p
Value: £101,364.12

Abrdn (ABDN)
Director name: O'Brien ,Mike
Amount purchased: 47,480 @ 211.16p
Value: £100,258.76

Tp Icap Group (TCAP)
Director name: Crawford-Ingle,Angela
Amount purchased: 11,467 @ 174.11p
Value: £19,965.06

Abrdn Equity Income Trust (AEI)
Director name: Little,Mark
Amount purchased: 5,091 @ 322.51p
Value: £16,418.78

Diversified Energy Company (DEC)
Director name: Thomas,Martin Keith
Amount purchased: 14,000 @ 94.55p
Value: £13,237.00

Cairn Homes (cdi) (CRN)
Director name: Doherty,Shane
Amount purchased: 12,199 @ 1.04
Value: 11,440.68

Diversified Energy Company (DEC)
Director name: Stash,Sandra
Amount purchased: 10,000 @ 94.80p
Value: £9,480.00

Paragon Banking Group (PAG)
Director name: Yorston,Graeme
Amount purchased: 650 @ 542.00p
Value: £3,523.00

Nexus Infrastructure (NEXS)
Director name: Griffith,Ffion
Amount purchased: 853 @ 171.30p
Value: £1,461.19


Top Director Sells
Rentokil Initial (RTO)
Director name: Ransom,Andy M.
Amount sold: 457,308 @ 559.86p
Value: £2,560,286.93

Coca-cola Hbc Ag (cdi) (CCH)
Director name: Bogdanovic,Zoran
Amount sold: 28,408 @ 2,192.00p
Value: £622,703.36

Premier Miton Group (PMI)
Director name: Harrison ,Piers Godfrey
Amount sold: 75,151 @ 103.55p
Value: £77,819.84

Kodal Minerals (KOD)
Director name: Zaninovich,Steven
Amount sold: 15,857,143 @ 0.40p
Value: £62,705.48

Kodal Minerals (KOD)
Director name: Zaninovich,Steven
Amount sold: 14,142,857 @ 0.38p
Value: £54,408.99

Kodal Minerals (KOD)
Director name: Joseland,Charles
Amount sold: 2,642,857 @ 0.40p
Value: £10,450.91

Kodal Minerals (KOD)
Director name: Joseland,Charles
Amount sold: 2,357,143 @ 0.38p
Value: £9,068.17

Nexus Infrastructure (NEXS)
Director name: Griffith,Ffion
Amount sold: 5,119 @ 163.00p
Value: £8,343.97