Director dealings: Segro chairman raises stake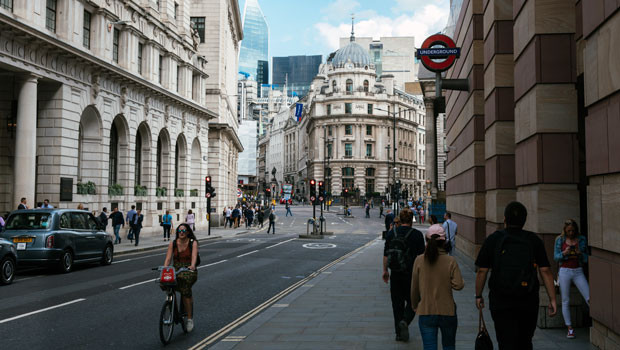 Segro revealed on Monday that chairman Andy Harrison had acquired 115,379 ordinary shares in the FTSE 100-listed property investment and development company.
Harrison, who was appointed to the role in June 2022, purchased the shares at an average price of 861.11p each, for a total value of £993,539.14.
Following the transaction, Harrison holds an interest in 231,694 ordinary shares in Segro.
As of 1640 GMT, Segro shares were down 1.28% at 855.12p.
Reporting by Iain Gilbert at Sharecast.com
Top Director Buys
Segro (SGRO)
Director name: Harrison ,Andy
Amount purchased: 115,379 @ 861.11p
Value: £993,539.14

Alphawave Ip Group (AWE)
Director name: Sutardja,Sehat
Amount purchased: 200,000 @ 94.14p
Value: £188,275.00

Iqgeo Group (IQG)
Director name: Royde ,Max
Amount purchased: 35,000 @ 212.00p
Value: £74,200.00

Bigblu Broadband (BBB)
Director name: Mills,Christopher
Amount purchased: 68,000 @ 45.14p
Value: £30,692.00

Ascential (ASCL)
Director name: Clifton CBE ,Rita
Amount purchased: 11,000 @ 265.00p
Value: £29,150.00

Andrada Mining Limited Npv (ATM)
Director name: Rawlinson,Michael Ian
Amount purchased: 563,239 @ 4.97p
Value: £27,992.98

Treatt (TET)
Director name: Reeve,Daemmon
Amount purchased: 3,460 @ 574.80p
Value: £19,888.08

Iofina (IOF)
Director name: Baller,Lance J
Amount purchased: 50,000 @ 31.00p
Value: £15,500.00

Bigblu Broadband (BBB)
Director name: Mills,Christopher
Amount purchased: 17,000 @ 45.14p
Value: £7,673.00

Fidelity Japan Trust (FJV)
Director name: Ziegler,Dominic
Amount purchased: 2,900 @ 175.10p
Value: £5,077.90

Coca-cola Hbc Ag (cdi) (CCH)
Director name: Bogdanovic,Zoran
Amount purchased: 206 @ 2,070.68p
Value: £4,265.60

Gran Tierra Energy Inc. (cdi) (GTE)
Director name: Guidry,Gary
Amount purchased: 4,274 @ 87.00p
Value: £3,718.38

Centaur Media (CAU)
Director name: Mukerji,Swagatam
Amount purchased: 439 @ 51.36p
Value: £225.45

Fidelity Japan Trust (FJV)
Director name: Ziegler,Dominic
Amount purchased: 100 @ 175.10p
Value: £175.10

Activeops (AOM)
Director name: Jeffery,Richard John
Amount purchased: 167 @ 90.00p
Value: £150.30

Howden Joinery Group (HWDN)
Director name: Livingston,Andrew
Amount purchased: 20 @ 722.80p
Value: £144.56

Tesco (TSCO)
Director name: Grote,Byron Elmer
Amount purchased: 55 @ 250.95p
Value: £138.02


Top Director Sells