Director dealings: James Cropper chairman lowers stake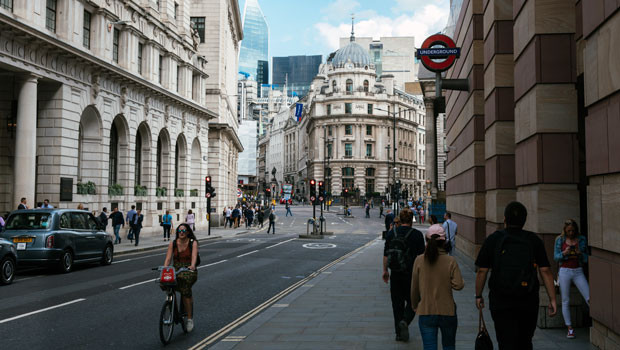 James Cropper revealed on Friday that chairman Mark Cropper had disposed of 32,967 ordinary shares in the AIM-listed papermaking company.
Cropper, who offloaded the shares while acting as the trustee for the AC Cropper Settlement, sold the shares on Thursday at an average price of 910.0p, for a total value of £299,999.71.
Following the sale, Cropper holds a beneficial interest in 1.82m ordinary shares in the group, representing a total of 19.1% of the company's issued share capital.
As of 1610 GMT, James Cropper shares were up 2.16% at 945.0p.
Reporting by Iain Gilbert at Sharecast.com
Top Director Buys
Real Estate Investors (RLE)
Director name: Bassi,Paul
Amount purchased: 3,780,502 @ 28.00p
Value: £1,058,540.56

Real Estate Investors (RLE)
Director name: Daly,Marcus
Amount purchased: 1,000,000 @ 28.00p
Value: £280,000.00

Bluefield Solar Income Fund Limited (BSIF)
Director name: Scott,John
Amount purchased: 25,000 @ 137.50p
Value: £34,375.00

Seeing Machines Ltd. Npv (di) (SEE)
Director name: Brown,Michael
Amount purchased: 500,000 @ 6.40p
Value: £32,000.00

Intercede Group (IGP)
Director name: Hoggarth,Royston
Amount purchased: 50,000 @ 50.90p
Value: £25,450.00

Primorus Investments (PRIM)
Director name: Clark,Hedley
Amount purchased: 200,401 @ 2.49p
Value: £4,989.99

Primorus Investments (PRIM)
Director name: Labrum,Rupert
Amount purchased: 150,000 @ 2.89p
Value: £4,332.00

Primorus Investments (PRIM)
Director name: Labrum,Rupert
Amount purchased: 100,000 @ 3.14p
Value: £3,140.00

Primorus Investments (PRIM)
Director name: Labrum,Rupert
Amount purchased: 100,000 @ 3.00p
Value: £2,999.00

Primorus Investments (PRIM)
Director name: Clark,Hedley
Amount purchased: 109,124 @ 2.74p
Value: £2,990.00

Primorus Investments (PRIM)
Director name: Clark,Hedley
Amount purchased: 116,297 @ 2.57p
Value: £2,988.83

Primorus Investments (PRIM)
Director name: Labrum,Rupert
Amount purchased: 100,000 @ 2.89p
Value: £2,890.00

Primorus Investments (PRIM)
Director name: Labrum,Rupert
Amount purchased: 100,000 @ 2.89p
Value: £2,890.00

Primorus Investments (PRIM)
Director name: Clark,Hedley
Amount purchased: 103,151 @ 2.80p
Value: £2,888.23

Primorus Investments (PRIM)
Director name: Labrum,Rupert
Amount purchased: 100,000 @ 2.83p
Value: £2,830.00

Primorus Investments (PRIM)
Director name: Labrum,Rupert
Amount purchased: 100,000 @ 2.59p
Value: £2,590.00

Primorus Investments (PRIM)
Director name: Labrum,Rupert
Amount purchased: 100,000 @ 2.57p
Value: £2,570.00

Primorus Investments (PRIM)
Director name: Clark,Hedley
Amount purchased: 79,600 @ 2.50p
Value: £1,990.00

Primorus Investments (PRIM)
Director name: Clark,Hedley
Amount purchased: 92,990 @ 2.14p
Value: £1,989.99

Primorus Investments (PRIM)
Director name: Clark,Hedley
Amount purchased: 83,228 @ 2.39p
Value: £1,989.15

Primorus Investments (PRIM)
Director name: Labrum,Rupert
Amount purchased: 50,000 @ 3.05p
Value: £1,525.00

Primorus Investments (PRIM)
Director name: Labrum,Rupert
Amount purchased: 50,000 @ 2.88p
Value: £1,440.00

Primorus Investments (PRIM)
Director name: Labrum,Rupert
Amount purchased: 25,000 @ 2.95p
Value: £737.50

Primorus Investments (PRIM)
Director name: Labrum,Rupert
Amount purchased: 25,000 @ 2.79p
Value: £697.50


Top Director Sells
Cropper (james) (CRPR)
Director name: Cropper,Mark A J
Amount sold: 32,967 @ 910.00p
Value: £299,999.71