Director dealings: Audioboom chairman raises stake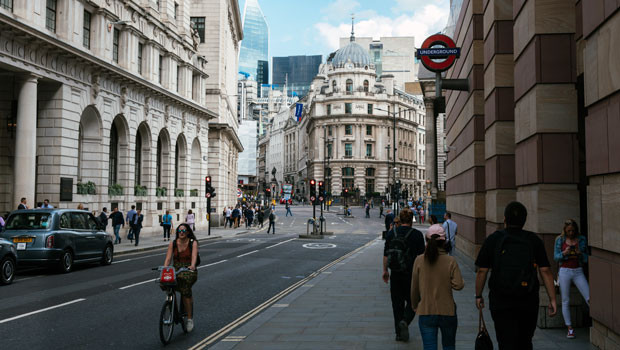 Audioboom revealed on Monday that chairman Michael Tobin had acquired 2,761 ordinary shares in the AIM-listed podcast company.
Tobin, who joined the board of Audioboom as non-executive chairman in August 2018, purchased the shares at an average price of 355.0p each, for a total value of £9,801.55.
Following the transaction, Tobin holds 725,000 ordinary shares in Audioboom, representing approximately 4.4% of the company's issued share capital.
As of 1600 GMT, Audioboom shares were down 0.40% at 371.0p.
Reporting by Iain Gilbert at Sharecast.com
Top Director Buys
Serica Energy (SQZ)
Director name: Latin,David
Amount purchased: 10,000 @ 247.00p
Value: £24,700.00

Serica Energy (SQZ)
Director name: Latin,David
Amount purchased: 5,500 @ 247.50p
Value: £13,612.50

Audioboom Group (BOOM)
Director name: Tobin,Michael
Amount purchased: 2,761 @ 355.00p
Value: £9,801.55

Close Brothers Group (CBG)
Director name: Graham ,Tracey
Amount purchased: 1,000 @ 962.81p
Value: £9,628.10

Pharos Energy (PHAR)
Director name: Brown,Jann M
Amount purchased: 27,580 @ 23.74p
Value: £6,547.33

Pharos Energy (PHAR)
Director name: Rivett,Sue
Amount purchased: 4,108 @ 23.74p
Value: £975.21

Creo Medical Group (CREO)
Director name: Hancock,Christopher Paul
Amount purchased: 4,480 @ 20.10p
Value: £900.48

Creo Medical Group (CREO)
Director name: Gulliford,Craig Jonathan
Amount purchased: 4,478 @ 20.10p
Value: £900.08

Creo Medical Group (CREO)
Director name: Rees,Richard John
Amount purchased: 4,478 @ 20.10p
Value: £900.08

Marks & Spencer Group (MKS)
Director name: Bickerstaffe,Katie
Amount purchased: 102 @ 146.30p
Value: £149.23


Top Director Sells