Ripple 'could overtake bitcoin' and convert crypto-sceptics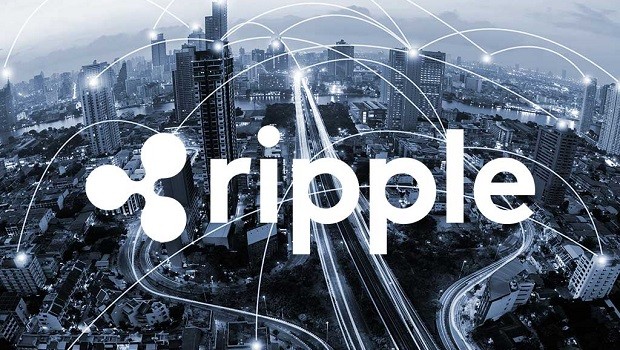 Ripple could convert remaining cryptocurrency cynics to the blockchain craze due to its increasing uptake by established financial firms, but experts suggest that if bitcoin collapses it could destroy whole digital currency market.
Although the cryptocurrency market has seen a few hard months since the impressive 2017 highs, where bitcoin almost reached $20,000 in November, the market has regained some of its former bullishness in recent days.
Ripple's digital token XRP, specifically, managed to break key resistances at $0.6500 and $0.6600 level against the US dollar and enjoyed a spike last week that added $62bn to its market value
One key reason for Ripple's rebound is that the company has placed an emphasis on integrating with banks and other financial institutions to use blockchain technology to rewire this global bank payments system into an "internet of value". Last week, Spanish banking giant Santander launched a foreign exchange service that uses blockchain technology developed by Ripple to make same-day international money transfers.
Nigel Green, founder and CEO of deVere Group, said this makes Ripple the key cryptocurrency to "convert any crypto cynics". He said the fall in prices since the end of 2017 was a simple price correction after investors "piled in" and made bitcoin skyrocket.
He believes that now investors are appreciating the fundamentals of cryptocurrencies and blockchain like the "need and demand for digital currencies in a tech-driven age".
Ripple has claimed that it is working with more than 100 banks to overhaul the way they handle payments for their clients and signed deals including an agreement with Texan funds transfer giant MoneyGram for the digital currency XRP to be used to provide liquidity to financial institutions.
Ripple has plenty to recommend it but bitcoin remains a key crypto for crypto investors, said Naeem Aslam, chief market analyst at Think Markets UK.
"One thing is for certain, Ripple is the next generation of technology and bitcoin is your medium to store wealth," he said.
"Ripple and other coins will make the headways in order to create more positive news and more integration we have, the better it would be for bitcoin as well."
He concluded: "most importantly, bitcoin is the religion so if it is dead, then the rest will die as well."
While the threat of regulation was seen a cause for some of the selling in digital currencies in recent months, Ripple has been calling for more of the stuff.
Ryan Zagone, head of regulatory ­relations at Ripple, told the Telegraph over the weekend: "We're at that time now where we need more clarity and rules and we need more certainty. It's a good time to start revisiting that 'wait and see' ­approach taken by regulators."