Nervousness abounds in cryptos and Bitcoin as they await Powell's remarks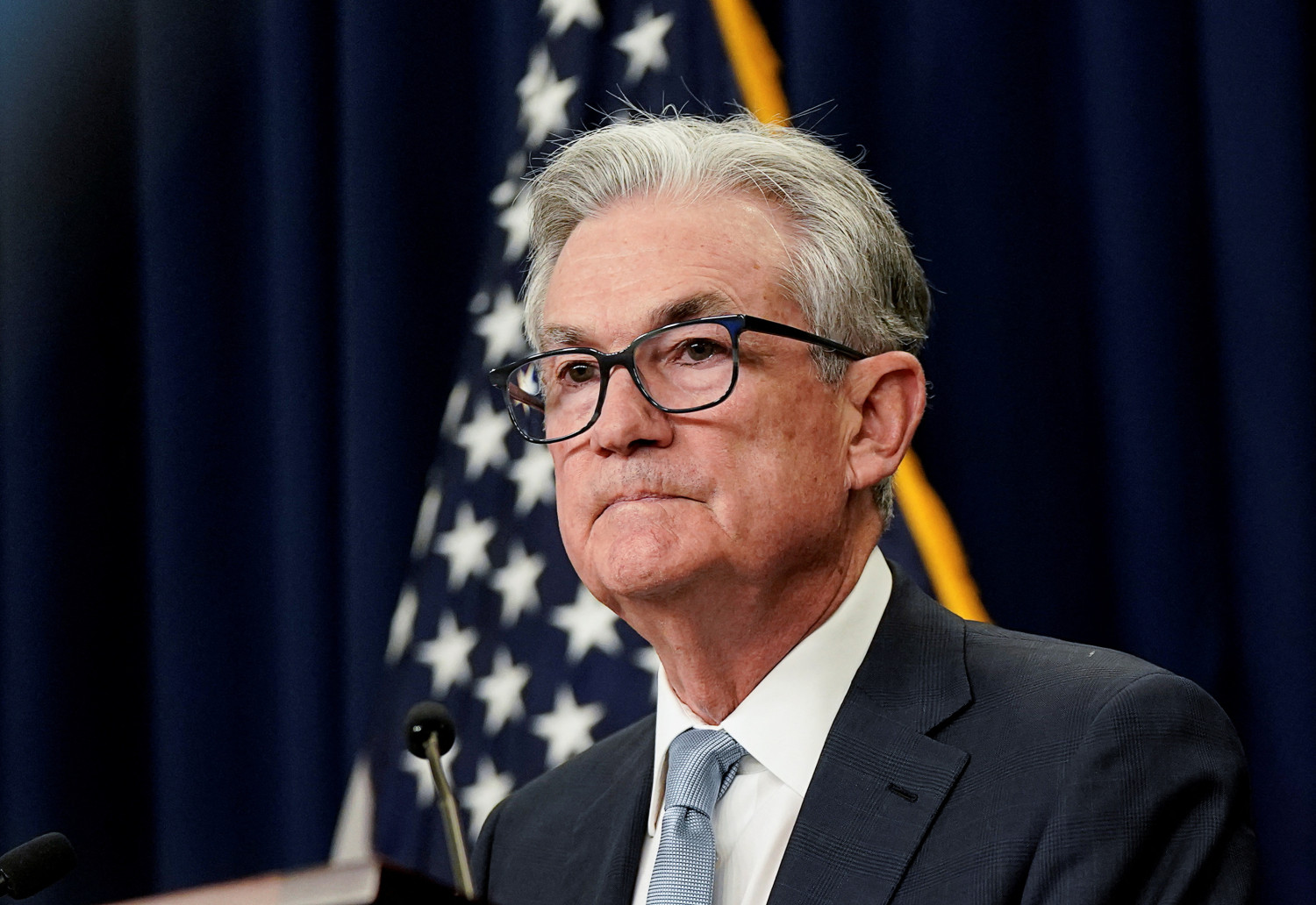 Few movements in cryptocurrencies, while they wait for Federal Reserve (Fed) Chairman Jerome Powell to speak today, on Tuesday. Bitcoin (BTC) is practically flat in the last 24 hours and stands very close to $23,000, while Ethereum (ETH) drops slightly and maintains, for the moment, at $1,600.
Everything depends on Powell. When the Fed chairman speaks, investors listen and react. His appearance on Tuesday will be particularly interesting as markets reacted with losses to the surprising January employment report, which almost completely squandered the optimism created after the US central bank's last monetary policy decision.
"Basically, the US NFP data has made traders confused about the Fed's monetary policy and they believe that the Fed may be continuing with the process of interest rate hikes for a few months as they see the US labour market in a strong position while inflation trending well above their desired level," explained Naeem Aslam, chief market analyst at AvaTrade.
He also pointed out that major US banks such as Goldman Sachs have increased the likelihood of a recession in the United States. While it is true, Aslam commented, that the Fed "the Fed doesn't pay much attention to these blind-eye predictions produced by banks as, most of the time, they are lagging or they are adjusting after the fact." The AvaTrade analyst warned that market sentiment does matter to Federal Open Market Committee (FOMC) officials.
"So, today's message is highly likely to be an interesting one and there is a strong possibility that it will bring higher volatility for markets. If Jerome Powell maintains his cool and keeps the message inconsistent with the previous one, we could see a rally for the US stock market. This is a scenario that many are expecting as they do not think that the Fed is going to surprise the markets with something new and risk their reputation," he added.
In this regard, central bank hawks have already taken positions. Atlanta Fed President Raphael Bostic warned that the jobs data could encourage the FOMC to vote for a rate hike above the 5% mark. This would require another 25 basis point rate hike in addition to the two already planned, and Bostic indicated that the central bank could return to 50 basis points. "Could there be? It will depend on how the strong jobs impact inflation, and we won't have an answer before next week," stated Ipek Ozkardeskaya, analyst at Swissquote Bank.
"Without a recession and >4% unemployment this year, it is extremely unlikely the Fed will cut rates, which means our view that the market's pricing of cuts this year is too dovish still holds," noted analysts at cryptocurrency fund QCP Capital. Edward Moya, senior markets analyst at Oanda, indicated that, "if we see further signs that some inflation abroad is becoming stickier than we thought, then there's a risk of a decent sell-off across Wall Street that could drag down Bitcoin."
If that wasn't enough, jitters over Powell's appearance and a lackluster earnings season have been compounded by rising geopolitical tensions between the U.S., China and Russia, have weighed on the markets' mood at the start of the week.
In the crypto sphere, Binance announced that it will temporarily suspend all dollar transfers and withdrawals on a temporary basis without giving a specific reason. Following the decision, there were withdrawals in cryptocurrencies valued in the hundreds of millions, although the company claims that they remain "overwhelmingly positive on net deposits". This is the second time in the last two months that Binance experienced problems of this kind. Likewise, the market is paying attention to what the reigning cryptocurrency does after the 'Financial Times' revealed that Digital Currency Group, parent of the bankrupt crypto-lender Genesis, begun selling its holdings in the world's largest Bitcoin fund, Grayscale Bitcoin Trust.
In other market news, there have been losses of around 2% for the major 'altcoins' in the market. Only Polygon (MATIC) and Litecoin (LTC) rebounded, by around 1.7% and 2.5%, respectively.